You may view a story you wish to view when browsing Instagram on your Android or iPhone. Unfortunately, nothing occurs when you tap on the story to view it; instead, you view a blurred screen with a spinning circle. If this frequently happens to you, you must resolve it. Like any other social networking site, Instagram has various bugs and flaws. The site's bugs might occasionally prohibit you from accessing the best app features, such as Instagram Stories not working.
Instagram Stories Not Working
Well, if Instagram Stories are not working or you cannot view them, you must first address a few issues. But before we get into the remedy, let's look at some of the most common reasons Instagram Stories fail to load.
1 – You've a slow or non-existent internet connection.
2 – Instagram's servers are offline.
3 – The Instagram app's cache is corrupted.
4 – Your account has been deactivated.
How To Easily Fix Instagram Stories Not Working?
You should resolve the issue now that you know the most common causes of Instagram Stories not working. It is simple to fix Instagram Stories not working issues. Here are the best Instagram Story fixes to eliminate the constant spinning circle.
Check If Internet Is Working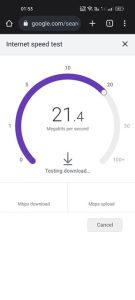 Before making any conclusions, check sure your internet is up and working. The most common cause of Instagram Stories Not Working is frequently slow or non-existent internet access. The Instagram app will fail to load the story if your internet connection is unreliable and disconnects every second. This explains why Instagram Stories is not working on your phone. Check your internet connection before attempting any other methods. You should check for connection dips even if your internet is up and working.
Check If Instagram Is Down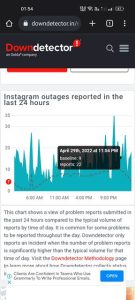 Instagram may occasionally experience server outages. During server outages, most of the app's functionality fails to work. For example, when Instagram's servers are down, users cannot log in to their accounts or view Instagram photographs. In addition, if Instagram Stories is not working or is stuck in a loop, it's likely that Instagram is experiencing outages and is unavailable globally. So, before you attempt anything else, open Instagram's Status Page at DownDetector and see whether the servers are down. If there are no outages, go to the following methods.
Update Instagram App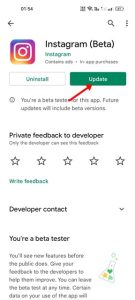 Well, if your internet is working and the site is not down, you should update your Instagram app. Outdated versions of apps sometimes cause such problems. Running out-of-date apps might also cause a slew of security and privacy problems. If you need help with Instagram Stories, upgrade your app from the Google Play Store or Apple App Store.
Force Stop Instagram App
All Instagram-related processes are freed from memory when you force-quit the Instagram app. As a result, if any procedure causes a problem, it will be fixed as soon as possible. Here's how to force the Instagram app to close.
1 – Long Select App Info from the Instagram app on your Android.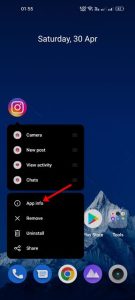 2 – Select the Force Stop option on the App Info screen.
3 – After pressing the Force Stop button, wait a few seconds before relaunching the app.
That's all! This will fix the issue of Instagram Story not working on your Android smartphone.
Turn Off Data Saver On Instagram
Well, the Instagram Mobile app has a Data Saver Mode that allows you to conserve mobile data while using Instagram. Data Saver can stop stories from playing to save your mobile data. As a result, you may also try deactivating Instagram's Data Saver Mode to fix Instagram Stories Not Working on Android.
1 – Launch the Instagram app and press on the Profile Picture.
2 – On the Profile page, click the hamburger menu and select Settings.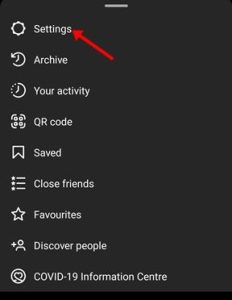 3 – Select Account on the Settings screen.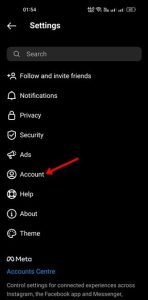 4 – Scroll down and select Mobile data use.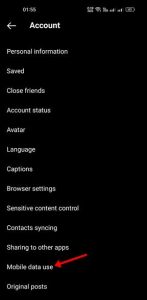 5 – Disable the 'Data Saver' option in the Mobile data settings.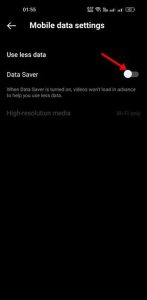 That's all! This is how to turn off Data Saver Mode in the Instagram app.
Clear Cache & Data Of Instagram
As previously stated, outdated cache and data files might cause problems such as Instagram Stories Not Working. To resolve the issue, we will clear the Instagram app's app cache and data file using this approach.
1 – On your Home Screen, long touch the Instagram app and select 'App Info.'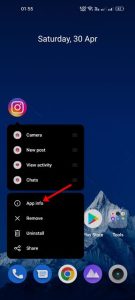 2 – On the Instagram app details screen, tap on Storage utilization.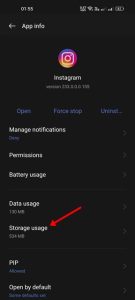 3 – Select the Clear Cache and Clear Data options.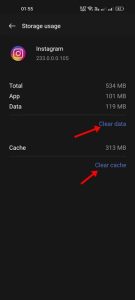 That's all! This will clear the Instagram app's cache and data on your Android app. After making the adjustments, open the app and log in to your Instagram account. The stories will now begin to play.
Reinstall The Instagram App
If all fundamental methods fail to fix a specific problem with the app, reinstalling becomes more vital than ever. Reinstalling the Instagram app ensures that you are running the most recent version without experiencing any difficulties, such as Instagram Stories Not Working. Reinstalling Instagram, on the other hand, will erase all of your saved data, including your account credentials. To reinstall the Instagram app, click the icon and select Uninstall. After uninstalling the app, you must reinstall it from the Google Play Store or the Apple App Store. Log in with your Instagram account again when it has been installed.
Contact Instagram
If none of the methods work to fix Instagram Stories Not Working, the app may be experiencing a technical issue. Because there isn't much you can do here; you may report the technical problem to Instagram. Not only should you report Instagram Stories that aren't working, but you should also report anything else on Instagram that needs to be fixed. It's simple to report a problem on Instagram. Check out this Instagram Help Page for more information.
Conclusion:
So, these are some of the effective methods to fix Instagram Stories Not Working. The chances of problems being fixed are great if you follow the methods correctly. And, if this post helps you resolve the problem, please share it with your friends.