IP Address Grabbers To Try In 2022: We've all come across postings that appear too good to be true when browsing our favorite websites or skimming through the feeds on social media. The virtue of advancing technology, on the other hand, is that it has a solution for practically everything. Several techniques check whether an offer you see on social media is real or fake. You may check the reviews, search for them online, or send an IP Logger to the poster.
What Exactly Are IP Address Grabbers?
IP Address Grabbers, IP Trackers, and IP Loggers were all the same thing; they had various names. IP address grabbers are online services that enable you to create a completely trackable URL. You must send the link to someone and make them click on it. You will have the person's IP address after they click on the link. These services are usually used to grab a person's IP address or location without their knowledge. Few IP Tracker services employ modern technology to determine the location of the device that clicked the link. As a result, IP loggers were misused in addition to their good uses.
Best IP Address Grabbers To Try In 2022
Now that you know what IP Grabbers are, you should use one. Below are some of the best IP Address Grabbers that are still functioning today and that you may use. So let's go check it out.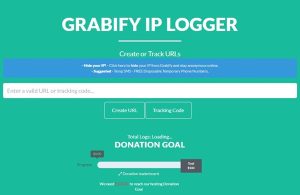 Grabify is the best and most popular IP address grabber available today. This one works similarly to other IP loggers in that you generate a URL, send it to someone, and force them to click. When users click on the Grabify-generated link, they can see their IP Address, location, browser, operating system, device type, User Agent, and other information on Grabify's dashboard. Grabify also offers a Smart Logger function that records much more information. For example, Grabify may access the device's battery life, current charging status, screen orientation, and other information via Smart Logger.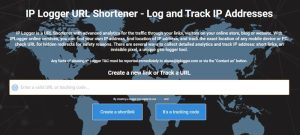 IP Logger is a URL shortener service with comprehensive traffic analytics. You may use the service to shorten URLs and track traffic generated by your links and visitors. IP Logger also offers several additional capabilities. You may, for example, flip between tabs to examine logged IP addresses and associated data. You may also export the list of IP addresses you've gathered from the links. It also offers a URL checker, which scans any URL for hidden redirection and determines its server information and location.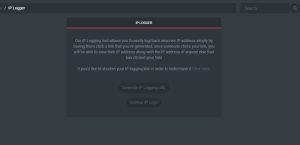 If you're looking for an easy-to-use IP Address logger, ps3CFW.com IP Logger can be the best option. It's a basic IP grabber with no sophisticated or intricate capabilities. The ps3CFW.com IP Logger is intended to grab someone's IP Address by emailing them a link. You will immediately receive the IP Address when a user clicks on the link. It will not display the device's kind, location, or other information. You may need to use another third-party IP details grabber site to learn more about the IP Address. Aside from the IP tracker, ps3CFW.com IP Logger includes tools such as WHOIS Lookup, Cloudflare Resolver, VPN Detection, IP Ping Tet, and more.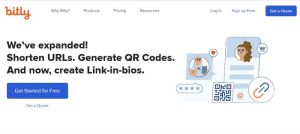 Bit.ly is not an IP address tracker but can be used for that purpose. It's a well-known URL shortener that creates shorter links from lengthy URLs. The benefit of Bit.ly is that you can track the link you create using the service. In addition, it offers a detailed breakdown of the device details where your links were clicked. However, don't anticipate complicated capabilities like Grabify from Bit.ly, as it's only a link shortener with some extra perks. Yes, Bit.ly allows you to export the data acquired through the links.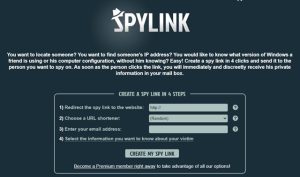 SpyLink may not be a popular option, but it remains one of the best IP address grabbers available today. You must create a spy link on this website and send it to the person you wish to spy on. When someone clicks the link, you will immediately have their personal information in your inbox. SpyLink grabs the device's IP address and geographical location when a link is clicked. SpyLink also displays information such as the APN, Proxy configuration, browser name, cookie activation status, flash version, operating system, device screen resolution, etc.
Conclusion:
So, these are among the best IP Address Grabber tools available right now. Please let us know if you know of any more IP Address Grabber tools in the comments section below.