Let's face it: technology is changing quickly around us. We used to have to go to local grocery stores to buy things for the house, but now you can buy almost everything online. Online shopping has always been an important part of our lives and has already made our lives a lot easier. If you're like me and would rather shop online than in person, you're reading the right article. This article will tell you about a few Android apps that can help you track your packages. With these package tracking apps for Android, you don't have to go to different websites to track all your orders.
Best 10 Package Tracking Apps For Android
Many package tracking apps are available for Android, but we only listed the most popular ones here. So, let's look at the best package tracking apps for Android.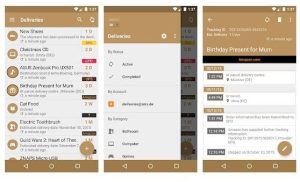 You can easily add packages to the Deliveries Package Tracker by entering the tracking code. The app finds the courier service when you put in the tracking code. Deliveries Package Tracker works with almost every major courier service, such as Amazon, City Link, eBay, FedEx, Fastway, DHL, LaserShip, OnTrack, etc.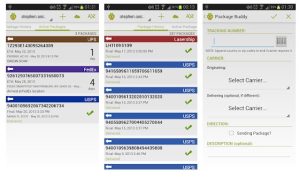 Package Buddy might be the best Android app for you if you want to track packages from many carriers. By entering the tracking code, it is easy to add packages to Package Buddy. Not only that, but you can also use it to scan QR codes. Furthermore, when you add a package, Package Buddy gives you a detailed history and a map of where it is.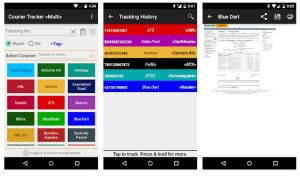 Courier Tracker might be your best package tracking app if you live in India. It lets you track more than 368 of India's most-used courier services. It also has a cloud sync feature that lets you share the list of people you're tracking with other devices.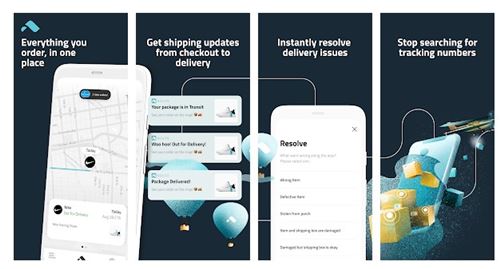 Route is an app that helps more than 50 million people track online orders. It is great because it works with millions of online stores to show you exactly where your package is. You can also claim your lost or broken items with the Route app. You can claim from more than 11,000 merchants.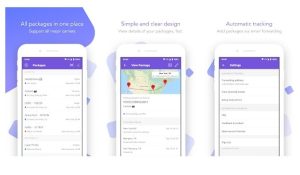 OneTracker is for people who want a beautiful package tracking app that doesn't have any ads. It differs from other apps because it doesn't ask for your email address. Instead, it gives you an inbox to send and receive emails from the carrier.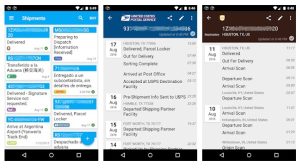 Shipments Worldwide is a package tracking app for Android that is easy to use and only takes up a little space. On Shipments Worldwide, you must choose the carrier, add your code, or scan it. Once you add an event, the app will send you to push notifications whenever something happens. It works with the most popular international shipping companies, like ABX Express, Aramex, Belgium Post, FedEx, DHL, GD Express, India Post, etc.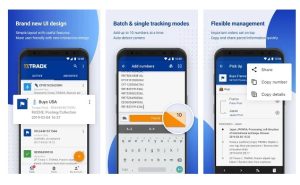 17Track is one of the best package tracking apps available for Android. It can be downloaded from the Google Play Store. You won't believe it, but the app currently works with more than 500 carriers worldwide. It works with carriers from all over the world. Even more interesting is that the app automatically determines which carrier it is based on the tracking number.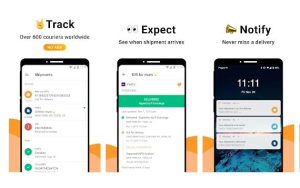 This is the best parcel tracking app for Android users. AfterShip Package Tracker is an Android app for people who want to track a package but don't want to deal with ads. It's better than 17Track because it can handle more than 600 carriers. Some of the best things about the AfterShip Package Tracker are that it automatically finds the carrier and lets you bookmark tracking links, among other things.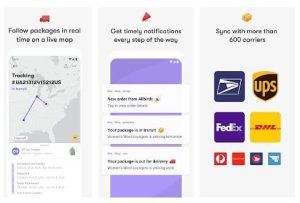 Shop is an app on the list that helps you shop better and does many different things. With Shop, you can either look for businesses in your area that are owned by black people or keep track of your orders. Shop currently helps more than 600 different types of jobs. The app also sends you personalized suggestions from the shops you like.
Even though it's not very well known, Package Tracker Express is still the best, most stable, and most useful business tool for tracking packages sent by different shipping companies. The app is a one-stop shop for tracking packages. As of now, the app works with more than 40 shipping couriers all over the world. In addition, it has a few other ways to track couriers, such as a package route map, email tracking information, and so on.
Conclusion:
You can use these great free package tracking apps to track your online package. Tell us in the comments if you know of other apps like this. This article was helpful! Please tell your friends about it too.