Every other smartphone operating system provides customers with fewer features and customization choices than Android. Not only that, but Android app availability is also relatively high. On the Play Store, you may find apps for almost any function.  We frequently install many apps and games on our smartphones, but we rarely remove them once we've used them. So this is where the issue starts. Few apps are designed to run in the background without your permission, and they cause the device to slow down.
Best Task Manager Apps For Android Users
Because Android doesn't provide you much control over your programs, you should always utilize a Task Manager. You may use Task Manager to find and kill apps running in the background. We'll go over some of the top Android Task Manager apps in this article.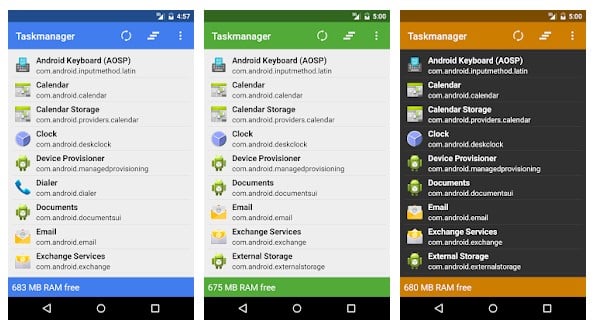 Taskmanager is an Android task manager that is pretty simple to use. The program's user interface is kept simple and devoid of any extra functionality. There are no in-app purchases and no permissions that aren't required.  When it comes to functionality, Taskmanager displays a list of tasks and the overall quantity of RAM used. It also allows you to terminate jobs directly from the app.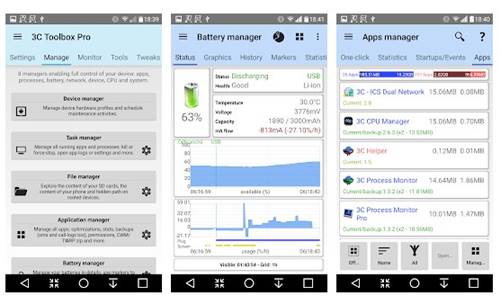 3C All-in-One Toolbox is a multifunctional program that can assist you in managing and optimizing your Android device. You get a device manager, file manager, app manager, battery management, network manager, and more with 3C All-in-One Toolbox. When it comes to the Task Manager, 3C All-in-One Toolbox allows you to sort programs based on their CPU, Battery, and Storage utilization. Overall, 3C All-in-One Toolbox is a fantastic app that you will not be disappointed to have on your iPhone.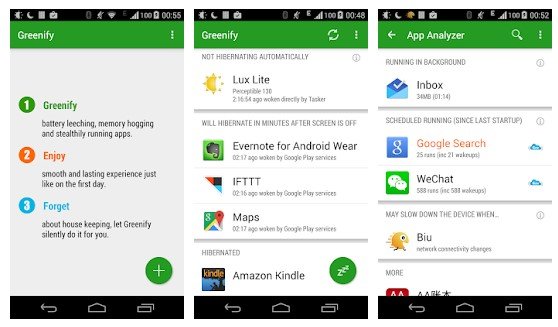 Greenify is a little different from the other apps mentioned in this article. It's not a task manager program; instead, it's a full-featured battery saver for Android. Greenify app works on both rooted and non-rooted devices and has numerous task management capabilities. Greenify, for example, allows you to actively monitor the apps and processes that are operating in the background. Greenify also enables you to stop or hibernate programs with one tap, resulting in longer battery life.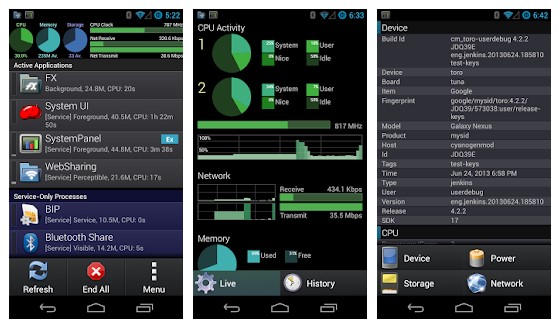 SystemPanelLite's most prominent feature is its UI, visually appealing and reminiscent of a sci-fi film. The SystemPanelLite task manager, for example, allows users to locate and stop apps that are operating in the background. Not only that, but the software continuously monitors your system and warns you if it detects any automatic app startup.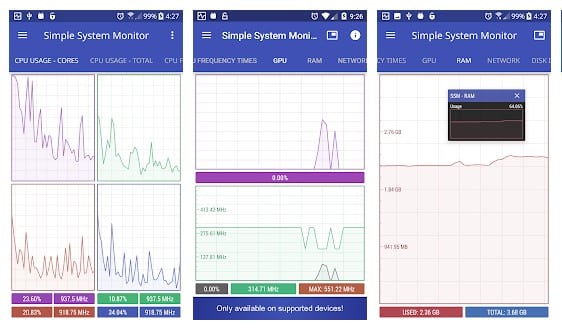 Simple System Monitor is a task manager app for Android handsets that does just what its name suggests. It keeps track of all your open programs and processes in the background and displays real-time system statistics, such as RAM and CPU consumption. Other Android metrics such as network activity, GPU use, root status, and so on can also be checked. Overall, it's a great task manager application for Android.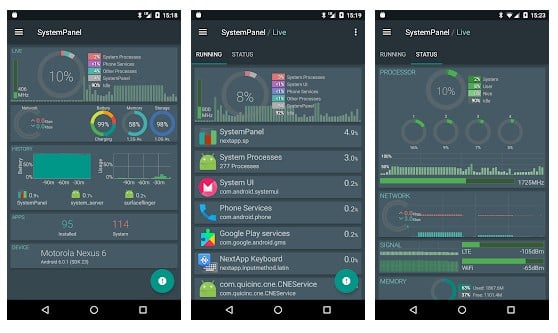 SystemPanel 2 is for Android users looking for a more robust task management tool. SystemPanel 2 provides more functions than any other task manager app for Android. It also provides you with a wealth of information on your Android's various components. It displays current programs, CPU use, and other information. The sole disadvantage of SystemPanel 2 is that it is difficult to use.
Activity Monitor: As the name suggests, Task Manager is another excellent activity tracking tool for Android that you can use right now. On the other hand, activity Monitor: Task Manager is for individuals with a basic understanding of technology because it displays a large amount of data that only professionals can comprehend. The Activity Monitor: Task Manager can terminate applications, processes, and other processes.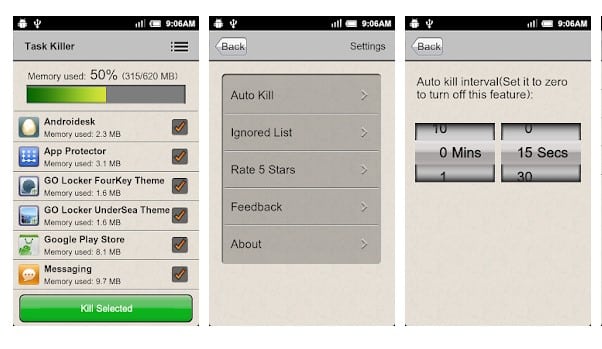 Task KillerIf you're looking for an easy-to-use task manager app for your Android phone, Task Killer is worth a look. What's more, guess what? You can rapidly kill chosen programs with Task Killer. Not only that, but Task Killer also allows users to add apps to an ignore or auto-kill list. Aside from that, Task Killer displays the entire memory use in detail.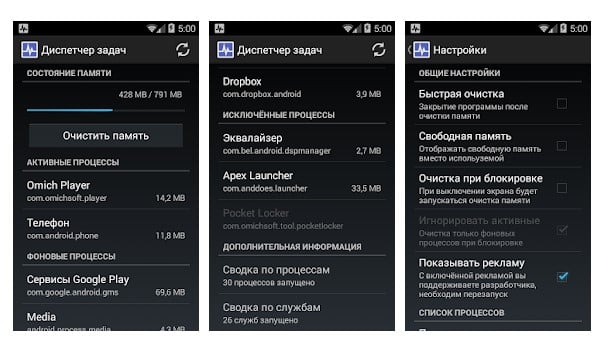 Task Manager by Omich Software is another lightweight Android task killer software you can use right now. The app displays all open programs and processes in the background. The app has a quick, clear button that kills all programs and processes. Not only that, but the app can now stop processes running in the background.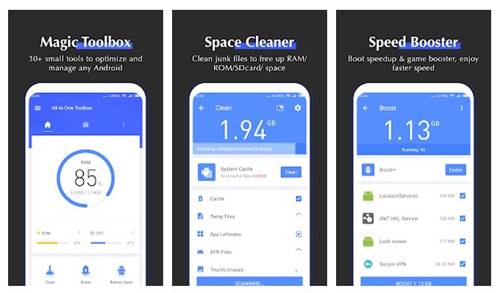 All-In-One Toolbox is very similar to the 3C All-in-One Toolbox we mentioned earlier. It comes with a suite of tools to help you get the most out of your Android device. With All-In-One Toolbox, you also get an app manager that helps you backup and restore apps, remove apps, and detect apps consuming more RAM and storage. Aside from that, All-In-One Toolbox allows you to verify device hardware information in one location.
Also Check :
Final Words:
So, these are the finest Task Manager Apps for Android that can help you locate and terminate background activities. So, what are your thoughts on this? Leave a comment below with your thoughts.