Unfollow Inactive Twitter Accounts: Twitter, Instagram, and Facebook are among the world's top three social media networks. Twitter's issue is that growth greatly depends on your following/followers ratio. The more followers you've and the fewer people you follow, the more appealing and legitimate your account will look to people. Well, inactive Twitter accounts that you follow are effectively deadweights around your account's figurative feet, and if you employed the follow4follow strategy, your account is likely infested with these. Of course, you can always unfollow them manually, but if the list is lengthy, you can automate the procedure.
Unfollow Inactive Twitter Accounts Reasons
In addition to the primary reason mentioned above, several more will impede your Twitter activity. For one thing, inactive accounts do not participate in Twitter conversations, which are at the heart of the platform. Second, inactive accounts will not retweet your posts, which is an important component of your Twitter presence. Third, as previously said, inactive accounts boost your following count, which affects your Twitter ratio. Finally, following many inactive accounts reduces your profile's authority and impact.
Manually Unfollow Inactive Twitter Accounts
Your first step may be to unfollow inactive Twitter accounts manually. This is useful if you have a few inactive accounts to remove. One stumbling block will be determining which accounts are inactive. Interestingly, you can easily see who is following you on Twitter, but not the other way around. When you click on your profile icon in the upper left-hand corner of the app, you'll see how many followers you have and how many people you're following. You'll only see those you follow by tapping on one of these options. This makes it hard to delete the inactive Twitter accounts you are following because you may need to know the usernames. Here's how to unfollow Twitter accounts manually:
1 – Scroll through your timeline and tap on a Tweet from the account in question.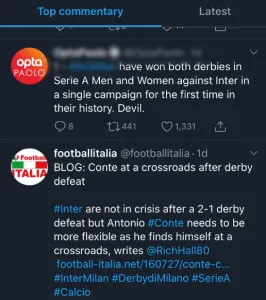 2 – Press on the account name.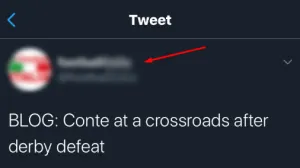 3 – Press Following in the upper left-hand side.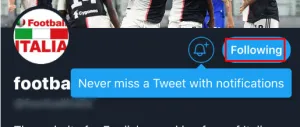 Everything is finished. But if you have not noticed, option one will present a problem with inactive accounts because there won't be any recent tweets.
How To Easily Unfollow Inactive User Accounts – If You Know The Username
If you have the usernames of each inactive account, you can accomplish this:
1 – Press the Search Twitter bar at the top of your screen.
2 – Input the name of the person or username of the account.

3 – Press the correct account in the search list that appears.
4 – Press the Following icon on the top right-hand side of the page.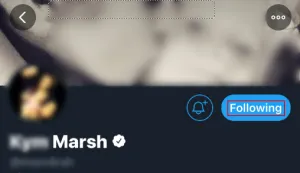 5 – Confirm when the pop-up asks if you want to unfollow this account.

You're unlikely to remember the usernames of all the inactive accounts you're following. This is when third-party tools come in.
Unfollow Inactive Twitter Accounts Tools
As you can see above, it is difficult to follow inactive Twitter accounts. As a result, users must rely on third-party tools to complete the work. Overall, these tools allow you to filter accounts, making it easy to unfollow them. Circleboom appears to be the most reliable as of April 2020. Although various apps are available in the Google Play Store and the Apple App Store, the reviews are only sometimes reliable. We'll look at the Circleboom platform to see how it may help with Twitter account management.
Circleboom

At the time, Circleboom was the most reliable resource for managing Twitter accounts. From unfollowing inactive Twitter accounts to monitoring likes and tweets, this is a free service with premium options for those who want to do more. By going to the Circleboom website, you may connect to your Twitter account and start filtering the accounts you follow. Follow these steps from the website:
1 – In the upper right-hand corner, press Get Started.
2 – Press the Inactive Friends box. 
3 – Scroll down and click Visit in the lower left-hand corner.
4 – A pop-up window with the Twitter account will appear. Please hover your mouse over the Following button; when it becomes red and says Unfollow, click the option.
This may be done for each account in the list. You may also blacklist or whitelist all inactive accounts by completing the following:
1 – Press the select all box. 
2 – Choose the option to blacklist or whitelist the accounts.
Circleboom will also display the account's analytics. For example, before unfollowing an account, you will be informed of its activity, from the number of followers to the number of days since the last Tweet.
Unfollow Multiple Inactive Accounts
Circleboom helps simplify unfollowing inactive Twitter accounts (or even possibly, relying on the last Tweet or usernames you have available). It does not, however, allow you to unfollow multiple inactive accounts at the same time. Install the Mass Follow Google Chrome Extension to unfollow all Twitter accounts. It is important to note that these tools constantly evolve; some previously worked may no longer work. While the free account enables you to unfollow inactive accounts, Circleboom does offer a premium monthly or yearly membership service for those who want more options. This service performs precisely what we need it to do now, with prices ranging from $15.83/month to $79.99/per month.
Conclusion:
For a reason, Twitter has made unfollowing difficult, and many tools are being shut down because they use the Twitter API. As a result, manually unfollowing people may take some time, depending on how many accounts you follow. You may, however, feel confident that the people you follow are equally as important as your own. So what tools do you use to unfollow people? Have you experimented with ManageFlitter and UnTweeps? What are your thoughts on these intriguing tools? Please fill out the list below with your answers, and then follow us on Twitter.