Everyone enjoys saving money, without a doubt. Even a small extra discount makes a big difference. Knowing about Coupon apps and extensions is important because we are all now dependent on the internet, and everyone shops online. On a desktop, you can use browser extensions to apply coupons automatically at the checkout. On Android, however, you won't find this feature. The Coupon apps are therefore necessary. Now that everyone shops on their phones, it's important to know about the best coupon apps for Android. These apps not only gave you coupons, but they also gave you discounts, cashback, and other perks.
Best 10 Coupon Apps For Android
So, we've decided to share a list of the best coupon apps for Android in this article. So, let's look at the list of the best coupon apps for Android.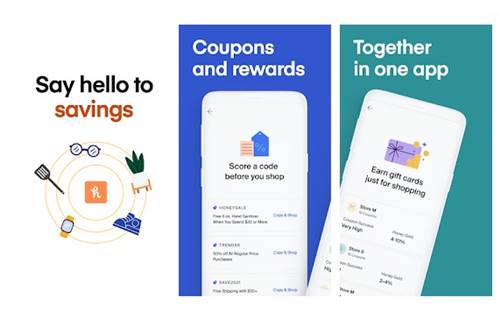 Honey is a popular Coupon and reward extension for the Google Chrome browser. For Android smartphones, it also has a mobile app. You can find deals and app-only coupons with Honey: Coupons & Cash Back. Even if no coupon is available for your product, you can still earn Honey Gold. In addition, you can earn Honey Gold on certain purchases, which you can then use to buy gift cards.
It's on the list because it's a community-driven app where users share the latest coupons that work. To exchange coupon codes, you can talk with other community members. You can ask the community members if you can't find a coupon for your product or service anywhere else. So, it's another best coupon apps for Android that you can use right now.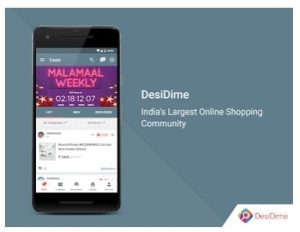 DesiDime might be the best app for you if you live in India and are searching for the best deals and coupons app for Android. Guess what? From over 2000+ online shopping websites in India, DesiDime offers coupon codes, discount codes, and incredible deals. With DesiDime, you can find the best deals and coupons for Flipkart, Snapdeal, Myntra, MakeMyTrip, Amazon, Paytm Mall, Uber, Ola, and more.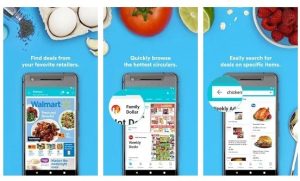 Flipp is different from all the others on the list. It simply displays the ads for well-known shopping stores like Walmart, Dollar General, and others. You can also regularly check the ads to find great deals from more than 2,000 stores. In addition, Flipp offers coupon codes to help you save money on different shopping stores' offers. Overall, it's a fantastic coupon app for Android.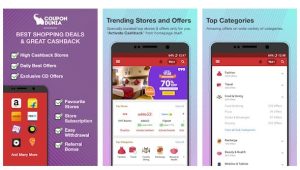 It is one of the best top-rated coupon apps on the Google Play Store. The best thing about CouponDunia is its most recent offers, coupon codes, deals, and promo codes. More than 2,000 online stores' deals are included in the app. In addition, because it sends out real-time notifications of the best offers and coupons, the app is more interesting.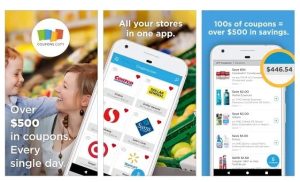 If you're looking for a coupon app for grocery store items, Coupons.com might be the best option. The app has many coupons, most of which are for grocery items. In addition, if a coupon is available for the product, the app will reimburse you for the cost if you submit a photo of your receipt.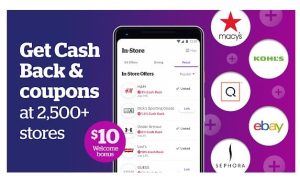 Well, if you're looking for an Android app to get great cashback deals, coupons, promo codes, and rewards, you should try Rakuten. According to the Google Play Store, Rakuten can help you get up to 40% cash back on regular shopping. In addition, you can save money through the discounts, deals, and promo codes section. So overall, Rakuten is a good money-saving app for Android.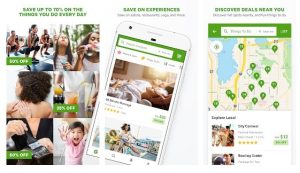 The Google Play Store's listing of the Groupon app says that the app can aid you in saving up to 70% on things you need every day. The good thing about Groupon is that it offers many deals and coupons on different products. Not only does the app offer great deals on products, but it also offers great deals on services like a gym membership, restaurant, etc. Groupon is another best coupon apps for Android smartphones.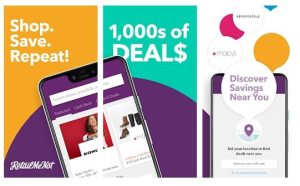 Installing the RetailMeNot app is a good idea if you want to shop for clothes, shoes, designer handbags, cars, food, etc. You can easily save much money by using RetailMeNot when shopping online. Guess what? According to the app, RetailMeNot can help you save up to 70% on the items you need and want. What's more exciting is that RetailMeNot offers cash back on some products.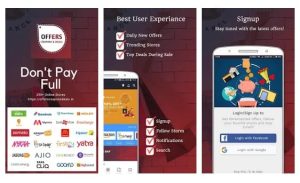 You should try Elitech Coupons if you're searching for a coupon app to find discount codes for Indian shopping websites. Guess what? For more than 250 Indian shopping sites, the app lists free coupons, offers, deals, and cashback offers. Unfortunately, it only features Indian brands. However, you can set the app to send push notifications of the best offers and coupons.
Conclusion:
These are the best Android coupon apps available right now. With these Android coupon apps, you can shop smarter and save a few bucks. Comment below with your thoughts.