Well, if you've been using an iPhone for a while, you know that the native files app on the iPhone is fine enough to manage files. But iOS native File apps don't satisfy most users, just like Android's default File manager app. The internal files cannot be accessed using the iOS Files app. This is the only reason iOS users look for file manager apps. To manage the internal files, many third-party file manager apps are available on the iOS app store. This post will share some of the best third-party file manager apps for iPhone.
Best 10 File Manager Apps For iPhone
It's important to note that many third-party file manager apps exist for iOS devices, and it's impossible to list them all. So, we listed the most popular and effective ones by hand. Let's look at the list.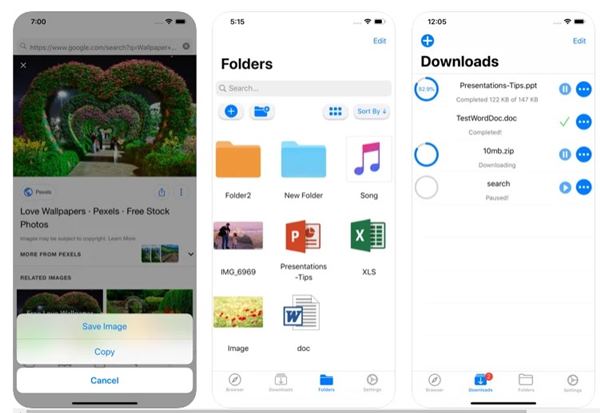 My File Manager is a full-featured file manager and private file browser on the Apple app store. Similar to any other file manager for iPhone, the app helps organize your files on your iPhone. You can move, copy, rename, and delete files, edit and compress images, organize files in a folder, unzip/zip files, open files in other apps, and more. A private web browser with a tab manager and bookmarking feature is also included.
One of the best document viewer apps on the app store is Files Pro. With Files Pro, you can store, view, and transfer your documents from any Mac or PC in seconds. The Files Pro also works well with cloud services like Box, Dropbox, Google Drive, OneDrive, etc. In addition, the app provides users with a web browser that can be used to easily download any files and/or documents.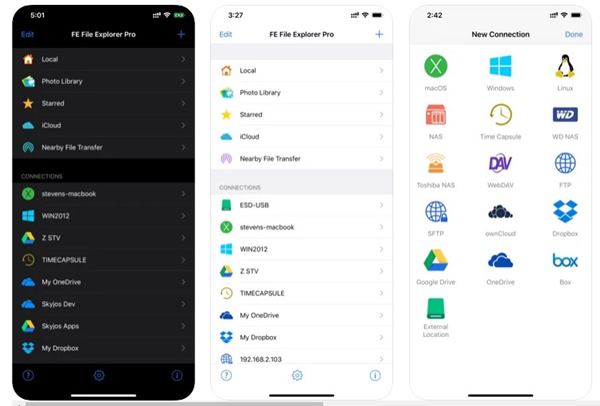 FE File Explorer is an effective file manager app for your iPhone and iPad. With FE File Explorer, you can view, move, copy, rename, and delete your files from your iPhone or iPad. FE File Explorer can access macOS, Windows, Linux, and other operating systems' network shares. FE File Explorer is a fantastic file manager app for iPhone.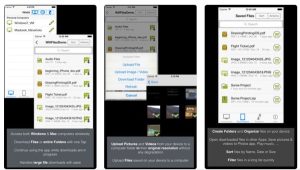 For iOS devices, Files n Folders is a relatively new File Manager app. With Files n Folders, you can't only create folders and manage files, but you can also download and upload files from both Mac and Windows. In addition, Files n Folders supports various file types, such as office files, PDF files, text files, HTML files, and so on.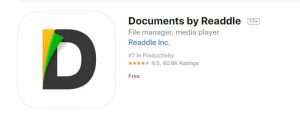 Your iPhone's files can all be found in one place thanks to Documents by Readdle. This app lets you read, listen, view, and annotate almost anything. It offers a few file management features, including managing files, zip/unzip files, and file sharing. In addition, it offers a full-featured PDF editor that can be used to view and edit PDF files.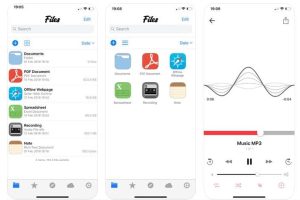 The best file manager app for iPhone is File Manager & Browser. File Manager & Browser is a free file manager app that can media files, view images, PDF documents, Office documents, zip files, and other files. File Manager & Browser also encrypts files and folders and offers users a few privacy protection features.
FileMaster is the best file manager app for the iPhone that is available in the iOS app store. It is a multi-purpose app that offers users a file manager, media player, document viewer, text editor, and other features. You can make new folders and move files around using the file manager. FileMaster for iPhone users also offers a few privacy-protecting features, such as app passwords, folder passwords, etc.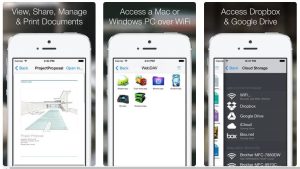 Despite not being very popular, iExplorer Mobile is one of the best file manager apps for an iOS device. The file manager app supports every file type for iOS. In addition to managing files on your device, iExplorer Mobile can access a Windows or MAC PC over the WiFi network.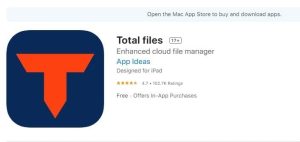 One of the most sophisticated file manager apps for iPhone is Total Files. With a robust PDF reader, support for cloud storage, and much more, it is a full-fledged file manager app. With Total Files, you can manage files not only on your computer but also in the cloud, such as Dropbox, GDrive, OneDrive, iCloud services, etc.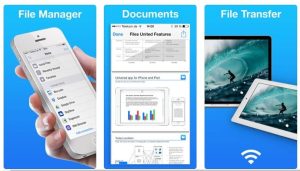 It is the best option if you're looking for a straightforward File manager app for your iOS device. Files United can do everything you'd expect from a file manager app. Create folders, move files, mark files as favorites, protect files with a password, and more with Files United. Files United offers WiFi file transfer features.
Conclusion: File Manager Apps For iPhone

Well, you can use these file manager apps to manage files stored on your iPhone. Tell us in the comments about any other apps like these. This article was helpful to you! Share it with your friends as well.