Twitter began as a source of text-rich content, but over time, the microblogging platform has evolved into a full-fledged social networking app where you can share images, videos, and links. If you come across anything interesting within the app, you can save images from tweets or share the tweet with other apps on your phone, but what if the content you want to share is a Twitter video? This post will discuss how to save videos from a Twitter tweet on your iPhone.
Is It Possible To Save Twitter Videos Natively On iPhone?
Unlike images on the site, you cannot save videos from a tweet directly from the Twitter app on iOS. However, when you open a video in the Twitter app, you may share it through tweets or other apps. This will bring up Twitter's share sheet, where you may share the video through Twitter DM, bookmark, copy the link, and send the tweet from other apps on your iPhone.
You may also access iOS' native Share Sheet from the Share through option, which gives you additional options such as reading the tweet in Safari, adding it to Safari's Reading List, and using other tools that you may have customized the iOS Share Sheet with. However, there is no built-in option for saving videos from Twitter to your iPhone.
How To Easily Save Twitter Videos On iPhone?
Because there is no native mechanism to save videos from Twitter on your iPhone, you will have to rely on third-party resources to make it work. The following are two methods for downloading videos from Twitter directly on iOS without needing third-party apps.
Using TVDL Shortcut
Although there is no built-in download tool in the Twitter app, what if we told you that you could download a Twitter video right from your iOS Share sheet? Does it sound too wonderful to be true? Surprisingly, you can use a user-created Siri shortcut to add a download option for Twitter videos to the iOS Share sheet. But, of course, if you've used Siri Shortcuts before, you'll know how easy it is to add and use it on your iOS device.
1 – To begin, go to this link and tap on the Get the Shortcut option on the webpage that appears to download the TVDL Shortcut on your iPhone.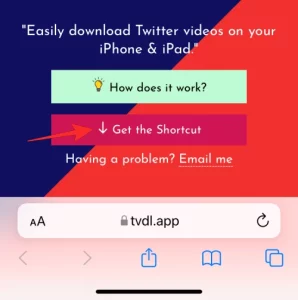 2 – The TVDL shortcut will show in the Shortcuts app when you do this.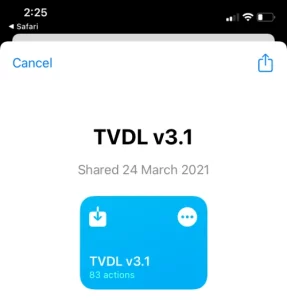 3 – Install this shortcut on the iPhone by tapping the Add Shortcut button at the bottom.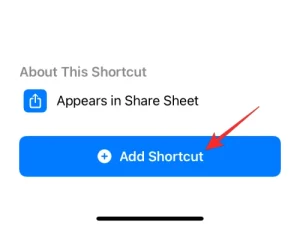 4 – You should now see the TVDL shortcut appear in the My Shortcuts app's menu. This implies that the option to download Twitter videos has now been added to your iOS share sheet.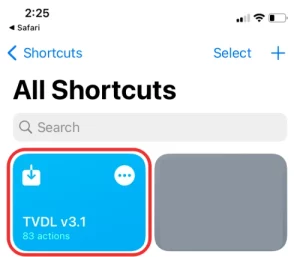 5 – You may now launch the Twitter app and open a tweet with a video playing. When the tweet loads, tap the Share icon to the right of the tweet.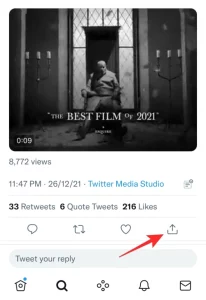 6 – When the Twitter share choice appears, tap Share via.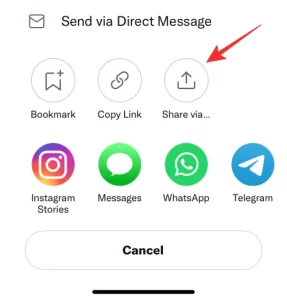 7 – This should open up the iOS Share Sheet on your screen. Tap on the TVDL option labeled with the shortcut's version name from this screen. Because we're using version 3.1 of the shortcut, you should see the option labeled "TVDL v3.1" in this case.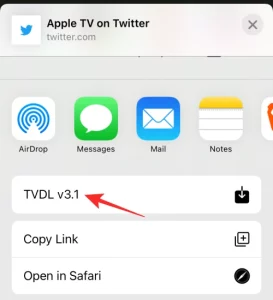 8 – Select Allow Once in the prompt that appears at the top. You may also select Always Allow, although more than this may be needed to avoid unintentional downloads. You can select the latter option only if you frequently download videos from Twitter.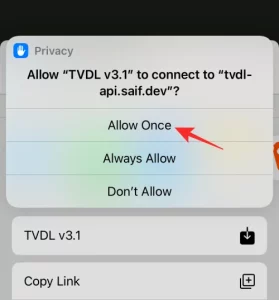 9 – TVDL will now grab the video you want to download and provide several options based on the quality you want to preserve. To download the video in your selected quality, choose from High, Medium, or Low.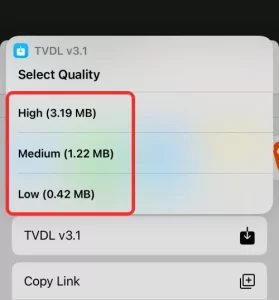 10 – Choose Allow in the following prompt that appears.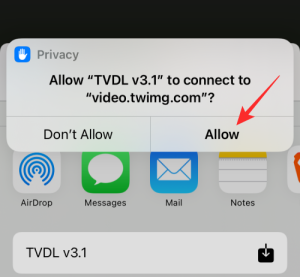 11 – The selected Twitter video should now be saved in your iPhone's library. To access the downloaded video, open the Photos app and navigate to Albums > Recents; the video should show on the screen.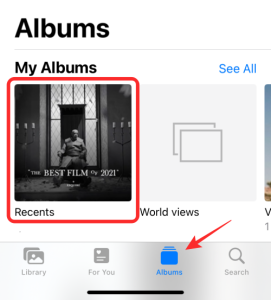 Using TwitterVideoDownloader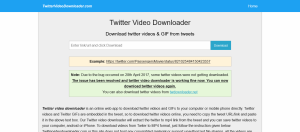 If you prefer something other than the preceding method for downloading Twitter videos, there is another easy way to obtain comparable results. While other websites allow you to save Twitter videos, we'll use TwitterVideoDownloader in this method. This tool is free and lets you download Twitter videos in various quality levels, so we picked it as an example. If you enjoy other websites, the functioning will be more or less comparable.
1 – To download a Twitter video, launch the Twitter app on iOS and launch it to the video you want to download. When the tweet containing the video is open, tap the Share icon to the right of the tweet.
2 – When Twitter's share menu appears, select Copy Link.
3 – The Twitter app will show that the tweet's link has been copied to your Clipboard.
4 – Now, open your iPhone's Safari app and navigate to twittervideodownloader.com. Tap the text box next to "Paste Tweet URL Here" on this webpage.
5 – To paste the URL of the tweet you copied before, tap on this box again and then select Paste.
6 – After pasting the URL, tap on Download.
7 – The Twitter video you requested to download should now appear on the following page.
8 – Scroll down on this page until you find Download Video buttons next to different video resolutions in declining order of quality. Tap and hold on to any of these Download Video buttons to download a video.
9 – From the overflow menu that appears, choose the Download Linked File option.
10 – The chosen Twitter video should now be downloaded on your iPhone, and a blue Download symbol should show in the bottom left corner of the screen inside Safari's Tab Bar. Tap on this Download symbol and select Downloads to access the downloaded file.
11 – The video should now show on the Downloads screen.
12 – When you choose a downloaded video, it should begin playing inside the same screen, and you will be given extra options to edit, cut, and share it from here.
That's all there is to saving Twitter videos on an iPhone.