Icon Generator Apps For Android: If you've been using Android for a while, the whole point of the operating system is to let you change things. The Google Play Store is full of apps encouraging users to personalize their Android devices, including Skin Packs, Launchers, Icon Packs, and more. If we speak about the icons, changing them on Android is easy. To use custom icons, you must install a launcher app. In addition, the Google Play Store offers a variety of icon packs that can give your phone a unique look.
Best 10 Icon Generator Apps For Android
You can make your own icons for apps like many others do. To help you create your icons for apps and games, this article will share some of the best icon generator apps for Android. So, let's check it out.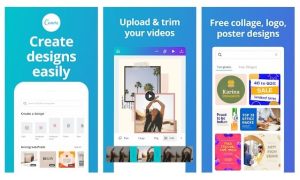 The Google Play Store offers Canva, a complete graphic design app. It's a multipurpose graphic design app, photo editor, video logo maker, poster maker, and video editor. You can create eye-catching logos with Canva in a matter of minutes. Well, if you know how to use the app, you can create great app icons or designs for your website. The app is very popular among Android users, so you should try it.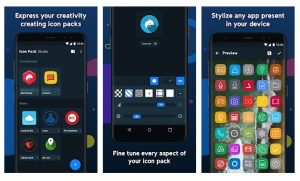 It's more of an icon pack editor than an icon creator. Any current icon packs can be easily edited using Icon Pack Studio. For example, the advanced icon editor in Icon Pack Studio lets you resize or move any element from a custom icon pack. Besides that, you can use this app to create an icon pack from scratch.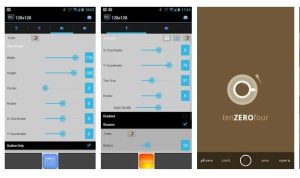 This app is for those searching for an app to make icons out of text. You can easily create many text icons with this app without using Photoshop. In addition, Simple Text has several important features, including support for widgets, an RGB color picker, Alpha transparency, background, and foreground color adjustment, and more.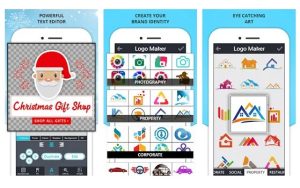 Logo Maker – Icon Maker is an app allowing you to create custom logos and icons, as the app suggests. The app is very popular among Android users, and it comes with many ready-to-use templates, which makes creating the logo easily. This app lets you easily create business logos, cool icons, and other things. The app has more than 100 backgrounds, 3D rotation, and a variety of textures and overlays.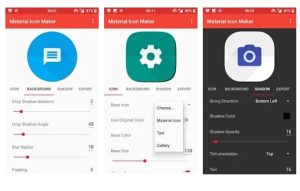 This app is for those continuing to search for an easy way to make minimal and material icons for Android. The Material Icon Maker editor allows you to select a template, import icon clipart, and begin editing. In addition, the ability to export the edited icons in PNG format makes the app useful.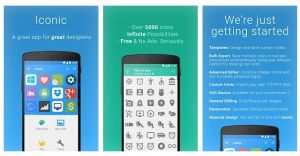 Iconic: Icon Maker might be the best option if you're searching for an Android app to create icons or favicons for your apps or website. It is free and has many features to help you quickly and easily create icons. In addition, with Iconic, you can edit the pre-built icon design templates to make custom icons and use them in apps.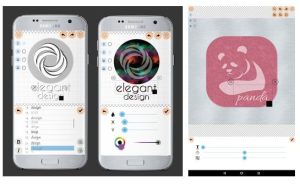 As you might have guessed from the name, Logo Maker Plus is an Android app that lets you create unique logos and designs from your Android device. It gives you all the graphic elements you need to create a logo. In addition, it can be used to create icons even though it's a logo maker app. To create icons, however, you need to use additional apps to offer the icon a circular shape. The great thing is that it gives you every tool you need to create unique logos and icons.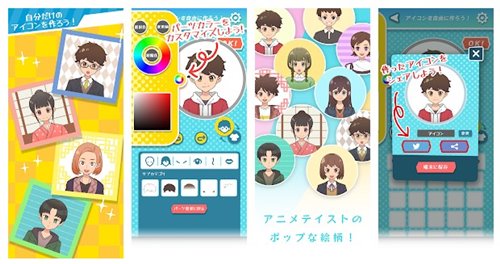 Icon Creator is the best Android app for creating beautiful icons for Twitter, Instagram, etc. With this app, you can create your unique icons. Then, after creating a unique logo, you can save your icons and use them on Instagram, TikTok, Twitter, and many other social networking sites. This is one of the best and most original Icon Generator apps for Android.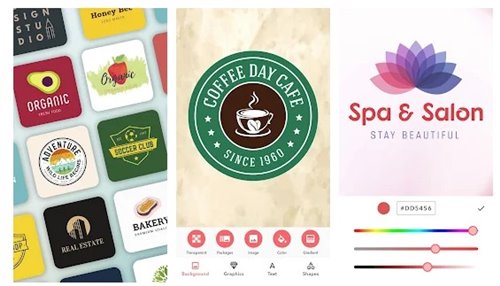 This app is a logo maker, but it also lets you make icons for games, apps, and your company. To help you create your icons, the app offers more than 200 fonts, icon materials, symbols, and background design resources. In addition, Logo Maker can be used to create distinctive logos and icons. The app provides over 5500 design resources to create distinctive logos, including icons, modern fonts, symbols, shapes, and HD backgrounds.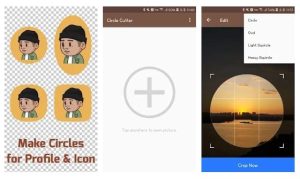 Well, it's not an icon maker or an icon generator. However, you can crop your photos using this app into a circle or a shape that resembles a circle. So, if you already have an image and want to turn it into a logo, use this app to give your pictures a circular shape. It supports circle, oval, and squircle (icons found on Samsung Galaxy devices). The app is completely free to use, but advertisements support it. By buying the app's premium version, you can eliminate the ads.
Conclusion:
So, these are a few best icon generator apps for Android. Tell us in the comments if you know of any other similar apps. This article was helpful to you! Please share it with your friends as well.