The RSS, which stands for "really simple syndication" or "rich site summary," is a simple text file with some basic information. Information could be a news story, a lesson on how to do something, or something else. In an easily readable format, RSS was created to simplify the process of exchanging information between websites and users. Now, you may be wondering what RSS Feed is. RSS Feeds are used to push text, videos, GIFs, photos, and any other media content on a website. RSS Reader apps for Android have become the most important thing for users.
Best 10 RSS Reader Apps For Android Users

You need a tool called an RSS Reader to read RSS feeds. Now, there are different kinds of RSS Readers, like apps, websites, and ones that send feeds to your email. So, in this piece, we'll talk about some of the best RSS Reader Online you can use right now.
The Microsoft Start app is a lot like the Feedly and Flipboard apps that have already been mentioned. It's a news generator that gives you a custom news feed so you can always know what's happening in the world. With a paid membership, you can easily access over 1,000 elite sites, 4,500 media outlets, and more. If you pay for a paid membership, you can save your favorite stories to read later. Overall, Microsoft Start is a great RSS reading app you can use immediately.
Try Palabre if you're looking for a beautiful and free RSS Reader. The app's interface is great, and you can watch it even when you're not online. Users cannot add an RSS Feed to any blog, though, and it only shows news content from popular sites.
Aggregator is for Android users who want a free RSS reader that is easy to use. The app has dark and light styles and works with RSS and Atom. Since it's an RSS reader app for your Android, you can follow nearly all websites with RSS streams. In general, Aggregator is a great Android app for reading RSS feeds.
Podcast Addict is an app that lets users handle Podcasts, Radio, Audio Books, Live streams, etc. Podcast Addict is great because it also lets users control RSS News Feeds. The app also has many unique features, like buttons, Android Wear and Android Auto support, a full-screen reading mode for RSS news sources, etc.
The best thing about Feedly is that it has a clean, well-organized interface. Besides that, the app is great for reading news from websites or blogs you have signed up for. The hottest news from all over the world is also on Feedly's home page.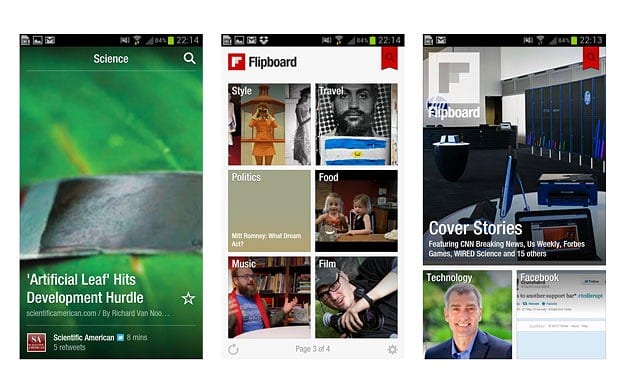 Flipboard may be the best option if you're looking for a free RSS Reader app for your Android phone. What's that? Flipboard's interface is very nice and just as good as Feedly's. Flipboard is a news reader, but it's easy to turn your daily RSS feeds into a magazine-style reader.
Unlike all other RSS reader apps for Android, Flym also lets you add RSS sources from different websites and blogs. Flym is different from its competitors because it lets you know when new items are posted. The app is also very small and easy to use, and it is the best RSS feed app for Android.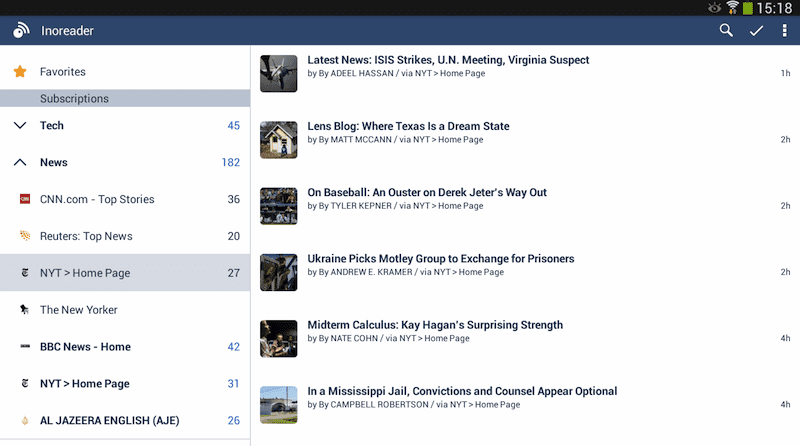 If you're looking for a simple RSS reader that gives you access to the newest blog content, websites, mags and read papers, Inoreader could be a great option. The app works quickly and is easy to use. If you buy the paid version of Inoreader, you can save stories to read later when you're not connected to the Internet.
Try this one if you want an RSS reader app for your Android phone that works offline. FeedMe is one of the best RSS reader apps for Android phones that only takes up a little space. You can easily add the RSS sources of different blogs with this app. Once you're done, the app instantly syncs the web content and lets you view the news.
It's not an RSS Reader app but more like a customized news reader app. The app knows what books you like based on what you've already read. Using News360 gets better and smarter and shows you things you might like to read. The interface of News360 is also good, and it has tools like social media integration, reading when you don't have an internet connection, and so on.
Conclusion:
So, these are a few of the best free RSS reader apps you can use on an Android smartphone. So, what do you think? Leave your thoughts in the box below. This post was helpful! Please share it with your friends as well.