FM broadcasting uses frequency modulation (FM) technology to send radio signals. This service, made by the American engineer Edwin Armstrong in 1933, is used by many people. In the past, we used FM radios to listen to music broadcast all around us. We can now use our Android smartphone to listen to different radio channels. Hundreds of Radio apps for Android smartphones allow you to listen to different Radio channels.
Best 15 Radio Apps For Android You Can Use
Here are some of the best Radio apps for Android that anyone would love to use. So let's check it out.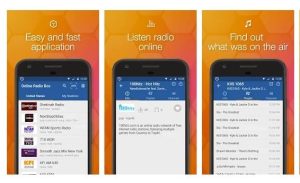 Online Radio Box is the best radio app for Android that you can use right now. You can get it from the Google Play Store. The greatest thing about Online Radio Box is that it is a free app with sets for most radio stations. Online Radio Box also has a clean and well-organized user layout.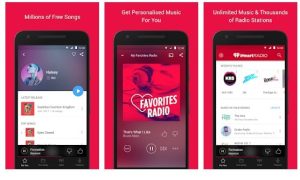 This is among the best radio apps that I've tried out myself. This app lets you listen to music and radio from all over the world in one convenient place. You can listen to AM and FM radio stations like KIIS 1065 in Australia with iHeart. The Edge, 2GB, ZM in New Zealand, and more play music. iHeart also lets you stream songs from thousands of artists. All in all, this is a great Android radio app.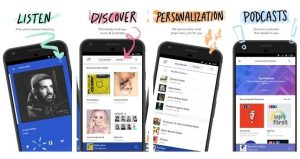 Pandora is a music streaming app that gives you access to millions of songs people choose. With the Pandora Plus subscription, you can get custom radio with free music. With a Pandora Plus account, you can create many custom stations and podcasts, download up to four stations for offline listening, skip songs as many times as you want, and more.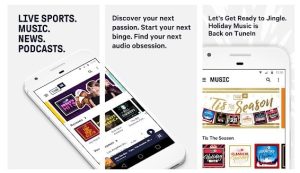 With TuneIn Radio, you can listen to your favorite radio stations for free. TuneIn has the most free sports, news, music, and talk radio worldwide. It has more than 100,000 stations. In addition, you can listen to over 100,000 AM, FM, & internet radio stations broadcasting from 197 countries with TuneIn Radio.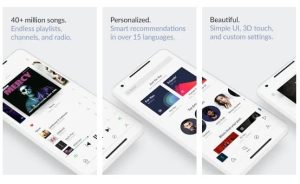 Saavn gives you free, endless access to all of your music and audio content, including Bollywood, English, Hindi, and Indian regional songs, radio stations, music, and exclusive audio programming, no matter where you are. You can listen to sets that experts put together or play online radio for any mood, genre, song, or artist.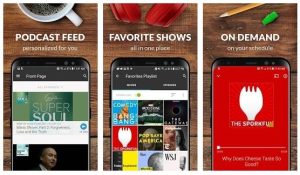 This app is great for listening to live radio. It offers on-demand listening to your favorite news, comedy, sports, talk, and podcasts from NPR, This American Life, CNN, Fox News, ESPN, BBC, and other sources. You can stream shows or download them for offline listening with Stitcher. Based on your listening preferences, Stitcher also assists you in finding interesting things to listen to from over 65,000 shows.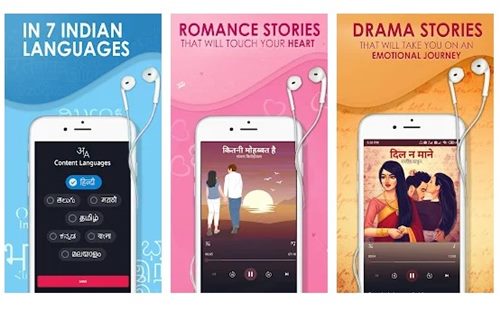 If you want to listen to Hindi radio shows, podcasts, and Hindi FM Radio channels on your Android device, Pocket FM is the best app. Pocket FM has almost all the famous radio stations you can think of. Also, radio stations could be heard in more than one language.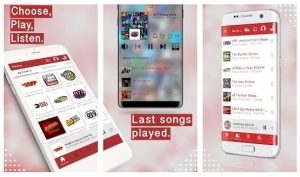 With myTuner Radio, you can use your Android phone or computer to listen to live radio streaming worldwide for free. There are sports radio, news radio, and music radio stations that you can listen to. You can also listen to over 50,000 radio stations from over 200 countries and places with myTuner Radio. In addition, you can watch your favorite shows and listen to over a million podcasts.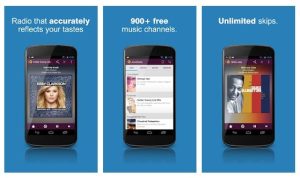 So, it's better radio for you to listen to at work. The app has over 1,000 free, customized radio music channels, endless skips, a huge range of music, and less repetition. Over 50 different music genres are available for users to choose from. The best thing about AccuRadio is that it is free for everyone.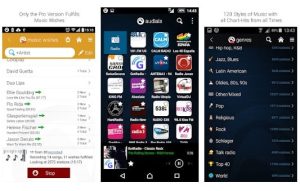 Well, if you want an Android Radio app with a great user experience, Audials Radio is the best choice for you. The fantastic thing about Audials Radio is that it has more than 80,000 radio stations and a lot of podcasts and recordings.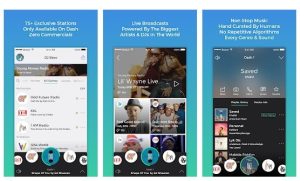 Dash Radio is the best Android radio app on this list, and Android users often use it. The best thing about Dash Radio is that it lets users choose from many radio stations. What's that? Radio stations can also be added to your top lists. Currently, the app has over 75 original live streaming stations, and no ads between songs exist.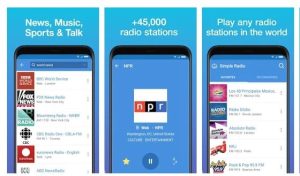 The name of this app might have already told you what it does. Simple Radio, as the name suggests, is a simple radio app that you can use on your Android smartphone. The best part about Simple Radio is that it has radio stations from all over the world. Not only that, but you can use the search bar to find any radio station.
RadioDroid 2 is the best Android app for listening to online radio. It gets lists of online radio stations from famous radio websites. RadioDroid 2 has over 13,000 radio stations, which you won't believe. It also tells users what language and country each station is in.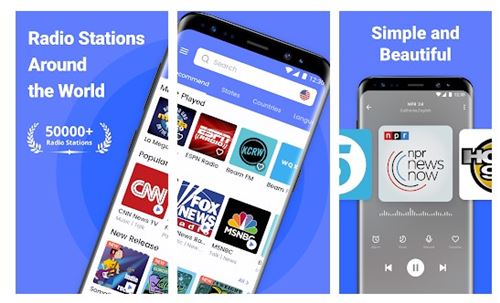 My Radio is a great app for Android that lets you listen to FM radio, AM radio, and neighborhood radio stations from around the world. It's a free app that lets you tune the radio quickly. Currently, the app lets you listen to over 50,000 FM and AM radio stations worldwide. With this app, you can even save your favorite radios.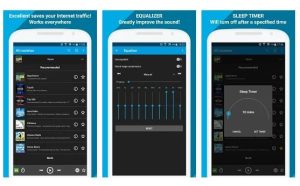 Radio Online – PCRADIO is among the best and most power-efficient radio apps you can use on your Android smartphone. What's that? Radio Online – PCRADIO gives users access to hundreds of radio stations from various genres. Not only that but Radio Online – PCRADIO lets you listen to all news in high quality, even if your internet connection is slow.
Conclusion:
These are the best 15 radio apps for Android. This post was helpful! Please tell your friends about it too. Also, if you know of other apps like this, please tell us about them in the box below.