Some URLs on the internet can be so long that if you share them with someone else, the link text may take up the entire screen on their smartphone devices. Because of this, it is difficult for the users to share the URL with anyone else. Lucky for us, there's a way to shorten the long URLs, but they still go to the same page. Therefore, the URL will be short and attractive. This post is about the best URL shortener to help shorten long URLs.
Best 10 URL Shortener To Shorten Long URLs
So, keep reading the post if you want to find out more about it. We shared the best URL shorteners to help you shorten long URLs in seconds. So, let's look at the best URL shorteners on the list.
Golinks might be the best choice if you want to help your team find and share information quickly by using short links. Golinks is great because it can work with many apps like Google Docs, Github, Zoom, Salesforce, and more.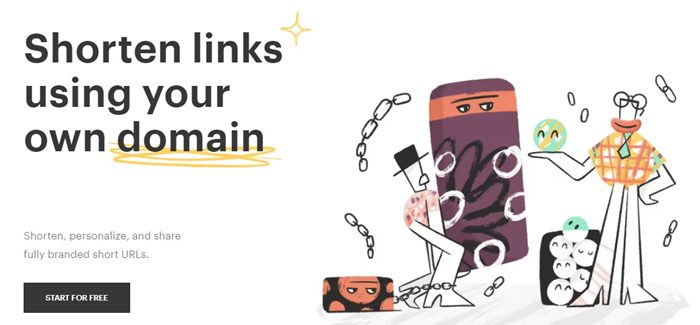 Short.io is one of the newer websites on the list, but it has many cool features. It's a URL shortener that lets you use your domain to create, customize, and shorten links. The link shortener has many features that writers and ad marketers would find useful, such as links that work on mobile devices, the ability to set an end date for short links, and more. It also has a function called "Link Cloaking," which hides the original URL so that users only see the short link in their search bar.
Rebrandly differs from all the other Link shorteners mentioned in this article. Instead of shortening the links that are already there, it works on making links that are named. You can easily create URLs that are unique with Rebrandly. You can get short URLs for your domain, like Techfive > tech.five.
If you want an all-in-one platform for shortening URLs and managing branding links, look no further than T2M. This one differs from other link shorteners because it has two separate panels. One shows where the link was clicked, and the other shows what device was used. You also have other options, such as making links that never end, making links in bulk, sharing links on social media, and more.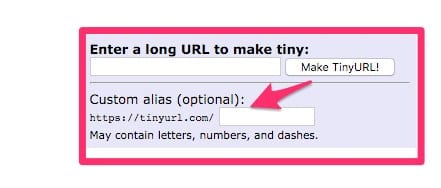 TinyURL is another URL shortening service that's been around for a long time. TinyURL lets you make changes to your URLs and shorten them. More impressive is that TinyURL has Chrome and Firefox apps that shorten links without going to the official site.
This is one of the most popular websites for shortening URLs, and I've been using it for a very long time. It is one of the most popular URL shorteners out there. You won't believe it, but 10 billion clicks are made on the service monthly. After shortening the URL also gives users access to important features, such as real-time data.
It's the easiest URL shortener on the list. is.gd is a tool for shortening long URLs that don't require users to solve CAPTCHA codes or get extra proof. Besides the normal URL shortener, you can also make your custom URL. This will make the URL you use in your posts even easier to remember.
Hootsuite, a popular social media management tool, backs Ow.ly. You must create a free Hootsuite account to use the Ow.ly link shortener service. It would be best to use Hootsuite's homepage to shorten the links. The essential thing is that once you have the shortened link, you can use it to track data.
Another best URL Shortener on the list is Bl.ink, which shortens long URLs. It's a paid online service, but you can use a limited form of this tool for free. Bl.ink's free plan gives you 1,000 shortened links, branded links, and as many redirects as you want. Bl.ink is another best URL Shortener you should think about.
If you want a free way to shorten URLs, you should give ShortURL a try. It is a free online tool that shortens a link or URL. With the paid version, you get more features like browser interaction, app integration support, and more.
Conclusion:
So, these are some of the best URL shortening services you can use today. This article helped you find something interesting to share with your friends. If you have something to discuss, write it in the box below.