There is currently no official WhatsApp app for iPads accessible in the App Store. However, you may still connect to the network using the web interface. So don't worry if you're familiar with this online platform. We've designed a simple step-by-step guide to help you easily use WhatsApp on an iPad.
How To Easily Use WhatsApp On An iPad?
WhatsApp users who are already familiar with the app on their computer will recognize the guide below, as the platform used for iPad is the same. As previously said, there still needs to be an app for the iPad; therefore, the only way to use it's through an internet browser. The instructions below will assist you in syncing your WhatsApp account on the iPad with the most recent iPadOS. You'll need to do some extra procedures with versions previous to iPadOS 12. What you must do is as follows:
1 – Launch Safari and navigate to web.whatsapp.com. The desktop version of WhatsApp Web will appear automatically in the latest versions of iPadOS. Previous versions will display an outdated home page. Hold the refresh button until option "Load desktop site" appears, tap it.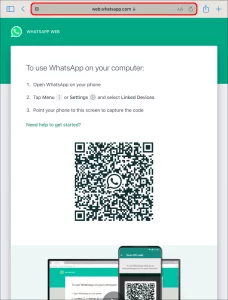 2 – A QR code may be seen on the main page. Leave the page open and navigate to your phone's WhatsApp app.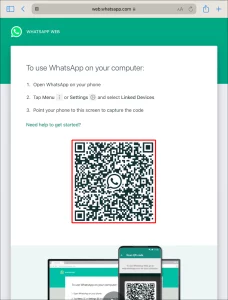 3 – From your WhatsApp app, navigate to "Settings."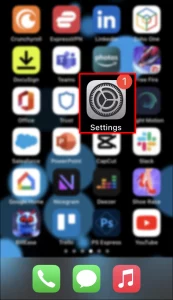 4 – Select "Linked Devices." Your camera will open up.
5 – Scan the QR code that appears on the iPad.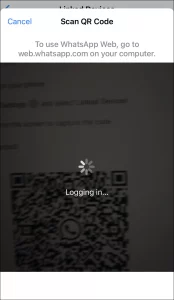 6 – Refresh the browser page to see all of your WhatsApp activity.
And with that, you'll be able to use the WhatsApp on your iPad. To use WhatsApp easily in the future, create a shortcut to the app on the home screen. Here's how to go about it:
1 – Launch WhatsApp Web in your internet browser.
2 – In the upper right corner, tap the "Share" icon.
3 – Select "Add to Home Screen from the displayed menu."
4 – Click "Add."
You'll now have a WhatsApp icon on the home screen that will take you directly to the app's web version. The procedure will be the same whether you use WhatsApp Business. For those who are unfamiliar with WhatsApp Business, it is the version of the app that has grown popular among small businesses and start-ups. It allows you to create a complete profile with your company's details and a catalog, and automatic answers, among other things.
When you initially sync your WhatsApp account, it may take some time for your messages to load, depending on your Internet connection and the number of messages you've on the app. The best thing is that your account will remain active till you log out. While we strongly advise using official sources for apps and programs, some users may dislike the WhatsApp Web version and like to have an app installed. There are third-party apps accessible in the App Store for those users to try. Whats Web App, Messenger for WhatsApp, and Messaging for WhatsApp for iPad are among the most popular.
In comparison, WhatsApp's web interface does not necessitate the installation of third-party apps, which may appear to jeopardize the safety of our devices and/or the information we share. Remember that WhatsApp uses end-to-end encryption technology to protect the messages and files we share with other WhatsApp users. Most of these apps are free but remember that they may use different technologies to ensure the safety of your messages. Examine them thoroughly before installing any third-party software.
Is It Possible To Use WhatsApp On iPad Without A Phone?
As mentioned in the preceding guide, using WhatsApp on an iPad is only feasible via scanning the QR code displayed on WhatsApp Web main page. As a result, you can't access your WhatsApp account on your iPad unless you've an active account on your phone. This may change if an official app is released, but we'll have to wait and see what WhatsApp has in store for future releases. Once the synchronization is complete, you won't need to rely on your phone to use the online version of the app. However, it must remain linked to Wi-Fi. Otherwise, your iPad will lose connectivity, and your messages will not sync correctly.
Is The WhatsApp Web Similar To The App?
You may send and receive messages, trade media files, and even make audio notes using WhatsApp on your iPad. However, there are certain limitations, like when you use WhatsApp on your computer. The essential aspect is that you will be unable to make phone calls. Another significant issue is network speed. You may experience some lag in message reception and network navigation in general. It's entirely typical given that this isn't an app. For the time being, if you like quick-reaction navigation, you'll have to stick with your phone. WhatsApp Web may be set to dependably relay alerts and calls while connected to a stable Wi-Fi network. This enables you to work from a larger screen without swapping devices throughout projects.
Conclusion:
If you've been wondering how to use WhatsApp on your iPad, we hope this guide has been helpful. Remember that there may be certain restrictions on what you can and cannot do, but the main WhatsApp features will be available and fully functional. In addition, with the recent release of a PC app, WhatsApp may soon produce an iPad-compatible app. So leave a comment below and tell us about your experience using the WhatsApp on your iPad.