If you have an online business or want to get people interested in your product or service, look for ways to talk to your users and followers. There are a lot of webinar software options that can help you reach your customers these days. Webinar software is also used for group training, meetings, live sessions, etc. You might be looking for a cheap or easy way to engage your audience and make a real connection with them through webinar participation.
In that case, you must be careful when choosing the webinar software. Unfortunately, it's hard to find good webinar software these days, and most of the best ones on the web cost a lot. We have gathered a list of the best webinar software to sort out that problem. Several of them are free, and some of them are paid. Choosing webinar software that fits your needs would help. So, let's look at the best webinar software on the list.
Best 10 Webinar Software To Try
Before we tell you about the best webinar software, we want you to know that some of the software on this list is free and costs money. Then, we'll talk about a few of the most important parts of the best webinar software.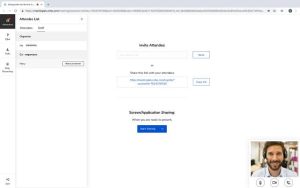 Zoho Meeting is a service package that includes everything you need for video conferencing and webinars. It's a great place to hold marketing webinars, web conferences with a group, and one-on-one meetings. Zoho Meeting lets you hold video meetings, share your screen, record and share web meetings with your team, and more. But some features were only available to people who paid for a premium account.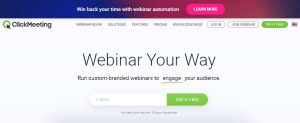 It is a premium webinar service on the list with many different plans based on your needs. Aside from that, you can expect other features that will make people more interested, such as polls, surveys, chats, etc. This webinar software also records your webinar video. So, it's software that brings together students, customers, and team members through video conferencing, online meetings, and webinars.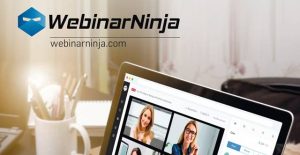 WebinarNinja is a full-fledged webinar software that lets you start four different webinars. You can create webinars and set the platform to record them at certain times. You can also set the platform to host a series of webinars automatically. In addition, you can use the hybrid option to mix live and recorded videos or the live option to broadcast with a live host. It also has other useful features, like live chat, screen sharing, email automation, drip campaigns, and more.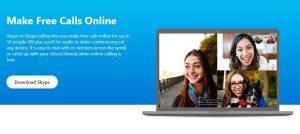 Many businesses and business profiles already use Skype Group Call to run their businesses and reach customers. Skype is interesting because it lets people include up to 25 people in a webinar session. Aside from adding people, Skype Group Calls lets up to nine people join a group video call simultaneously. So you can add up to 11,000 people to a webinar with Skype for Business.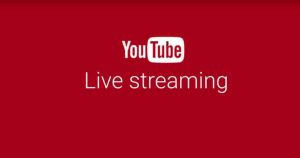 YouTube Live is a website where live videos can be streamed. It works with many different third-party programs and is completely free to use. The greatest part about YouTube Live is that you can publish the video after it has been streamed. Even more interesting is that YouTube Live works with a lot of other software that helps improve a YouTube session.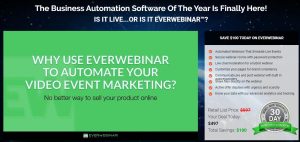 This one lets users set up times during the day when a webinar will play again. It also has features like reminding users when the webinar starts, blocking webinar viewing at certain times, blocking dates, etc. SEOs, Bloggers, and people in digital marketers often use the service to host webinars. It also has a lot of features for managing webinars.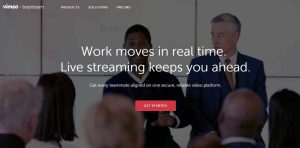 Aside from Live Streaming, it has a few marketing features that can help you turn your viewers into customers. For example, you can use CTAs, cards, and email capture in the video to turn your viewers into customers. Livestream also lets users track webinars' performance by giving them analytics, engagement graphs, and location analysis tools.
If you want to connect with your followers or customers, GoToWebinar is your best choice. It's software for online meetings that lets people talk to each other. GoToWebinare lets you customize your webinar materials with your brand's colors, logo, and images. Also, you can add polls and surveys on the webinars to engage your audience.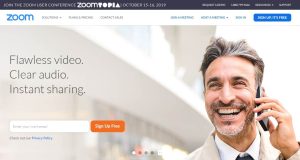 It's a free webinar software that enables users to host up to 100 participants in a webinar. Zoom has many plans, but the free basic plan only lets users host a 40-minute live session. So, Zoom might be the best choice if you are on a tight budget.

It is a free webinar software that is easy to use and lets users decide who can join the webinars. In addition, WebinarJam has tools like chat, polls, etc., to get people more involved. The rooms that require a password are another cool thing about WebinarJam. With this app, you can make password-protected webinars with only certain people.
Conclusion:
With these free and paid services, you can host webinars. Well, if you know of other webinar software, please tell us about it in the box below. This article was helpful! Please tell your friends about it too.