Easily Add A Link In The Instagram Post: The Instagram is a social networking platform that allows users to post photos and Stories. However, Instagram has another side to it. Many users own businesses and use social media platforms for the promotion. Individuals must direct others to their web pages, YouTube channels, or other sites to adequately sell a product. But how can you add a clickable URL to an Instagram post? This article will show you how to add links to your Instagram posts and provide some additional posts.
How To Easily Add A Link To An Instagram Post?
It's more complex than posting a link to an Instagram post. Instagram restricts links to protect users from spam and scams. Unfortunately, we'll have to employ certain workarounds in our Instagram posts to encourage users to click links.
Easily Add A Link To Your Instagram Bio
If you're determined to add a typical Instagram post, your best chance is to provide a link in your bio. Then, in the captions of your post, visit folks to go to that link.
1 – You may highlight the text with the hashtag "Link in Bio" to make it stand out more.
2 – Users may then tap on your profile and click the link.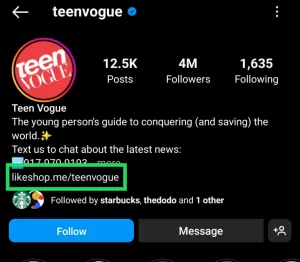 This method has several drawbacks. The user must first notice the link in the Bio text. They must then click on your profile and then on the link. You'll need a Link Tree if you have several links, which complicates things even more. However, there are alternative ways to add links to Instagram posts.
Easily Add A Bit.ly Link
Another method for including a link in an Instagram post is to create a Bit.ly link and include it in the captions. This method also has a few limitations because your followers will need to copy and paste the link into a browser. Those who are carelessly scrolling are unlikely to take the necessary steps to visit your website. However, with a good marketing campaign, this method shortens the link, making it easier for your followers to follow. Here's what you should do:
1 – Launch the web browser and create an account on the Bitly website.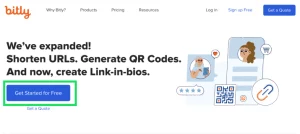 2 – Decide on a subscription plan. If you require 50 links per month, the Free plan will suffice.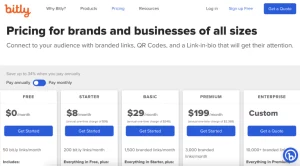 3 – After you've created your account, click.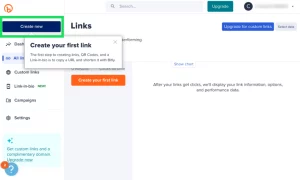 4 – In the second box from the top, type in your URL. Then click the Create button.
5 – You may now copy your bit.ly link into your Instagram captions.
If you've a short and straightforward link, you should usually use that instead. However, if you need to direct your followers to a lengthier URL, the Bitly link is preferable.
Easily Create An Instagram Story
You could skip the Instagram Post entirely if you want the simplest method. Although a Story is only visible to your readers for 24 hours, you can add a clickable link without any workarounds. Here's what you should do:
1 – Launch Instagram and tap the Post option in the upper right corner.
2 – Select the Story option.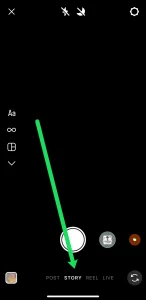 3 – Create or upload your Story. Then, tap the Sticker option.
4 – Select the Link sticker.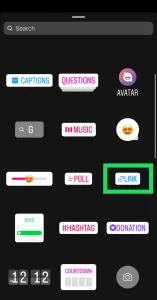 5 – Fill up the text box with your URL. Then, tap Done.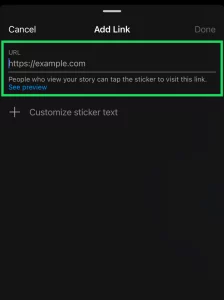 6 – When you post your Story, users may now tap the Sticker to go directly to your website.
If you wish to preserve your Story longer than 24 hours, consider making it an Instagram Highlight. Until you delete it, the Highlight will stay on your profile.
FAQs:
The Instagram is a fantastic platform for marketing your products and services. However, there are several rules on the platform. This section will address more questions regarding adding links to Instagram.
Why Is It That Instagram Does Not Allow Clickable Links?
As infuriating as it is, Instagram has a valid reason for restricting linking. Users could once put links in captions and comments. However, this capability was frequently misused, with link spamming in comments and regular hacking and exploiting of profiles. Since then, Instagram has taken a tough position against excessive self-promotion. Instagram responded to platform abuse by prohibiting all clickable links.
What About Companies Who Claim To Have Workarounds?
Some companies, such as Linkin.bio and Link My Photos, offer to insert functioning links into posts or to create Instagram profile pages that can accommodate numerous links. However, these services are not free and are often promoted to companies that wish to support regular self-promotion without always purchasing Instagram advertisements.
So, How Can I Promote On Instagram?
Go to Instagram's advertising page if you want to create a connected advertisement. You may create Story advertisements, photo ads, video ads, carousel ads, and collection ads. Instagram advertising may be purchased in three ways. First, choose and promote the posts you wish to promote. You may use the Facebook Ad Manager or the Instagram Partners program to obtain support with your Instagram advertising. Have you considered sharing clickable links on Instagram? Please leave a comment if this is the case.