YouTube, the most used and popular video streaming platform, provides unlimited hours of pleasure and amusement. If you're a frequent YouTube user, you may be aware that there is no option to download videos to your computer. Even the YouTube mobile app allows you to download videos for offline watching, but only some videos are available for download. Another thing to remember is that videos downloaded from the YouTube app remain within the app, which means you can't play or share the video anywhere else. You must use specialist software, online video downloaders, or YouTube video downloader chrome extensions to skip this and download videos to your local storage.
Best Chrome Extensions To Download YouTube Videos In 2022
Well, the best Chrome extensions that you can use to download YouTube videos will be discussed in this post. However, we've included some of the best free Chrome extensions for downloading YouTube videos below. So let's go check it out.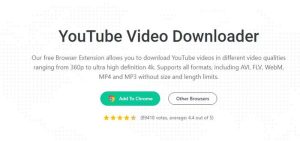 Addoncrop is a good chrome extension for downloading videos that is not accessible in the official Chrome store. It's a feature-rich web browser extension that allows you to download videos from any video site. Addoncrop, once downloaded and activated, add a download icon next to YouTube videos. The download option is immediately below the Like button, and you can use it to download videos in various quality settings. Aside from downloading videos from video sites, Addoncrop has many other handy capabilities, such as screenshot videos, hiding YouTube comments, and much more.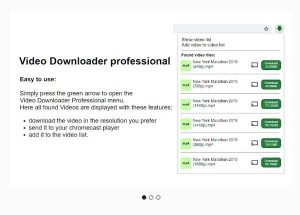 The Video Downloader Professional is a Google Chrome extension that allows you to download videos from any video site on the web. It functions with YouTube; however, the extension does not always work. This is due to the limitations imposed by YouTube on its videos. Nevertheless, you may test your luck by installing this extension on your Chrome web browser. After installing and activating the extension, access a video site and click on the Video Downloader Professional extension icon. The extension will automatically get the videos and give a download link.
YouTube By Click isn't a web browser extension; it is video downloader software that works with any current web browser. Once installed, YouTube By Click will recognize and download videos currently playing in a web browser. In addition, the app, which is accessible in a variety of languages, allows you to download videos in MP4 or MP3 format.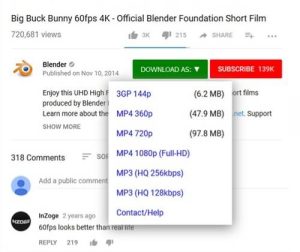 Easy YouTube Video Downloader is an Opera add-on that can also be used in Chrome by installing the CrossPilot extension. CrossPilot is a Chrome extension that allows you to install the Opera add-on in Chrome in a sandbox environment.
As a result, the Easy YouTube Video Downloader add-on allows you to download YouTube videos. Once installed in Chrome, a green download button will appear beneath the Like counter and below the Subscribe button. To see all possible formats and resolutions, click the Download button. Ultimately, Easy YouTube Video Downloader is a fantastic YouTube video downloader extension you can use right now.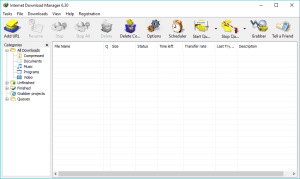 Everyone is familiar with Internet Download Manager (IDM), a popular download manager for Windows. The Internet Download Manager (IDM) includes a browser extension that allows you to download videos from any website. After installing IDM and activating the module, the IDM desktop client will immediately detect all videos playing in the web browser.
You can compel IDM to execute a video grabber on the web page even if it fails to detect a video. After that, you'll see a Download This Video button with the IDM logo under each video. Regarding YouTube, Internet Download Manager (IDM) can identify videos playing in any browser tab and provide download options in various file formats and video qualities.
Conclusion:
So, these are the best YouTube video downloader chrome extensions. Almost every video downloader we've featured is free to use and has no restrictions or limitations. If you have any more video downloader extensions to recommend, please leave them in the comments section below.