Android is the best mobile operating system because it has many apps. Just take a quick look at the Google Play Store. There, you'll find apps for all kinds of different things. For example, if we talk about music on Android, there are many options, like Audio Editing Apps in the Google Play Store.
Best 15 Audio Editing Apps For Android
Today, we will talk about the best music editing apps for Android. You can change music files on your Android with audio editing apps. So, let's look at a list of the best audio editing apps for Android.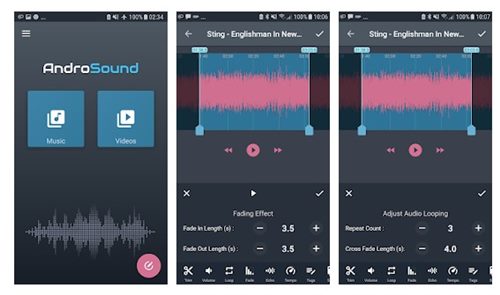 AndroSound is a full-featured audio editing app that can be used on Android phones. Users of AndroSound can edit audio, add fade-in and fade-out sounds, merge cut parts, and do other things. AndroSound can also be used to take audio files out of a video, adjust the volume level of the audio, edit the audio tags, and do other things.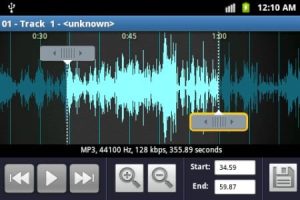 The MP3 cutter is an app that, as its name suggests, lets you cut parts out of MP3. But it does more than just cut MP3 files. It also offers many simple audio editing features. It supports nearly all of the most common audio files. You can also use it to merge clips, cut out parts of the audio, change the file size, mute audio, and do other things.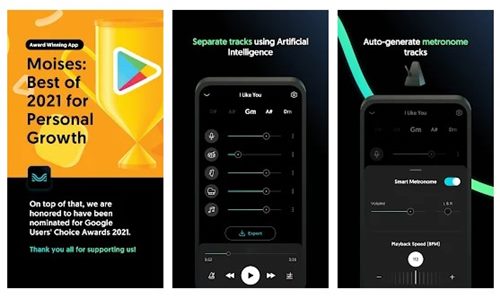 Moises has been said to be the best app for Android musicians. However, because it has many advanced features, you might need help using the app if you're a regular user. On the other hand, professionals can use it to take out or add words to songs, separate instruments, change the pitch, adjust the playing speed, and more.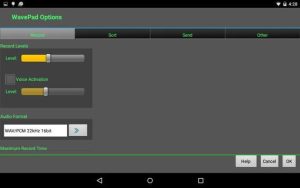 This app lets you record, edit, and add effects to any audio file. WavePad Audio Editor Free is a full-fledged audio editing app that can cut, copy, paste, place, and merge audio clips. The only bad thing about the app is how it looks. The user interface looks old and has a lot of optional features.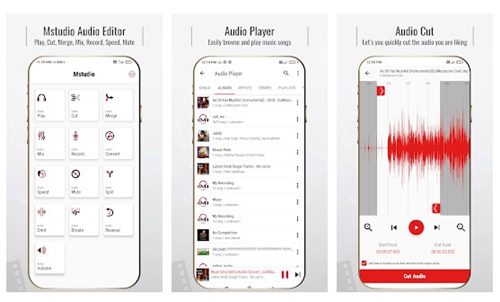 It is an audio editor app for Android. Mstudio has a lot of advanced audio editing features. For example, you can cut, merge, and mix MP3 files with Mstudio. In addition, it has an MP3 player that can play songs. Mstudio can also turn video into audio and MP3 into other forms, such as AAC, WAV, M4A, and more.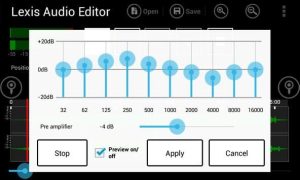 With Lexis Audio Editor, you can record audio files or create new ones. Then, save the files in the audio format that you want. The sample version has all the features of the paid version, including the ability to save in WAV, M4A, AAC, FLAC, and WMA formats. However, you must purchase the paid version to save audio files in MP3 format.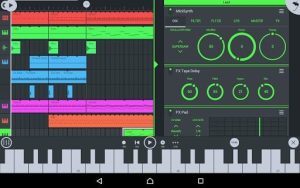 With FL Studio Mobile, you can create and save full multi-track music projects on your Android phone or computer. You can record, arrange, mix, edit, and render full songs using this audio editing app, which has many exciting features. But this tool doesn't come for free. To purchase the app from the Google Play Store, you'll need to spend about $5.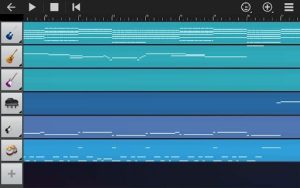 It is a suite of virtual musical instruments that can be used to make music on an Android device. It has a lot of musical instruments, like a Piano, Guitar, Bass, Drum Kit, Drum Machine, Multi-tracks synthesizer, etc. All of the sounds come from the instruments themselves. Drum beats and guitar chords can be added to your piano tune.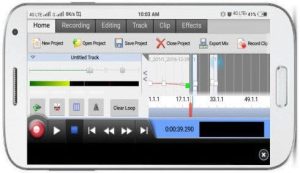 MixPad Multitrack Mixer is a great Android app to use if you want to mix your audio and music files. To edit audio while on the go, the app offers lots of professional recording and mixing features. Even though the app has many complicated features, most people use it to create music, record podcasts, mix songs, etc. On the other hand, users who don't know much about audio editing might find it hard to use the app.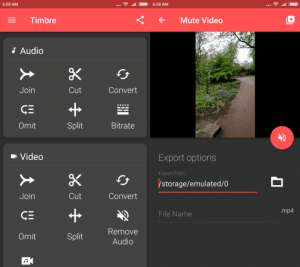 Timbre is an app for editing audio and video files. It lets you change how your video files look, edit, cut, join, and convert. With Timbre, you can change the Audio Bitrate, take the sound out of a video, turn a video into an audio file, change the speed of the sound, and more. Also, it is completely free, and there are no ads.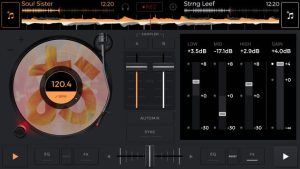 Editing Mix was created with professional DJs, claims the Play Store description. As a result, it offers lots of useful tools for DJs. The great thing about the app is that it gives you access to millions of tracks you can mix to make new party music. In addition, the app's easy-to-use design lets you get to all its features quickly and directly.
Well, Music Maker JAM is one of the best audio editing apps for Android you can consider. The best thing about Music Maker JAM is that it offers thousands of loops, beats, samples, etc., that sound like they came from a studio. Not only that, but Music Maker JAM is also the best tool for sharing. Users can share their songs on audio platforms like SoundCloud, Facebook, WhatsApp, etc.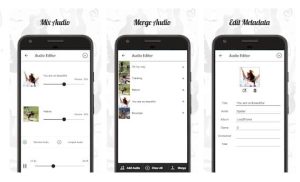 It is the best music editor app on your Android phone. The best thing about Audio Editor is its many useful tools for users. You can change audio files, create ringtones, and mix songs with this app. Not only that, but Audio Editor also offers a Tag edit and Audio Extractor.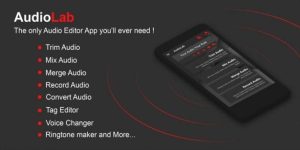 Even though the app hasn't been launched yet, you can use it on your Android. The great thing about AudioLab is that it has almost all of the features users look for in an audio editing app. You can record, cut, merge, and do many other audio editing things with AudioLab.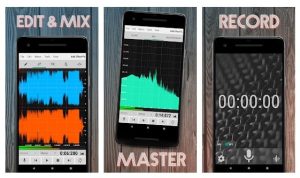 WaveEditor for Android is great because it supports many audio file formats. This makes it a good choice for converting audio file formats. Not only that, but you can also mix and edit multi-track with WaveEditor for Android. If we talk about the editor, WaveEditor supports multi-track recording and editing; it also offers graphic editing tools, various export choices, and more.
Conclusion:
So, those are the best audio editing apps for Android. This post was helpful! Please share it with your friends as well. Also, if you know of other audio editing apps, please tell us about them in the box below.