Smartphones make our lives easier and more useful in many ways, but as a parent, you should be concerned about how they affect your kids. Since smartphones are now used primarily for web and internet browsing, monitoring what your kids do online is important. The internet has plenty of good and bad things; it is important to remember that. As a parent, you should worry about your child's safety when they use a smartphone. Parents can use parental control apps to keep track of what their kids are doing in a better way. On Android, plenty of parental control apps can give parents a lot of control over their kids' smart devices.
Best 10 Free Parental Control Apps For Android Users

So, in this piece, we chose to list some of the best free Parental control apps for Android. But first, let's look at the list.
FamiSafe is for those searching for a trusted Screen Time & Location Parental Control App for Android. Like other parental control apps for Android, FamiSafe lets you track location, limit computer time, monitor app use, and more. You can even use FamiSafe to block or limit certain apps or games, keep track of what your kids are doing on YouTube, and more.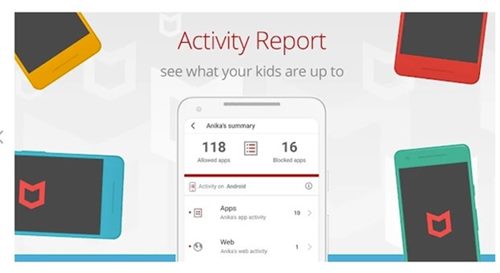 McAfee's Safe Family is one of the best parental control apps for Android smartphones. You can quickly monitor your kids' phone actions and block inappropriate content directly with Safe Family. With Safe Family, it's easy to find out how apps are used, where they are used, and more. In addition, you can set daily time limits for apps, block apps online, and more.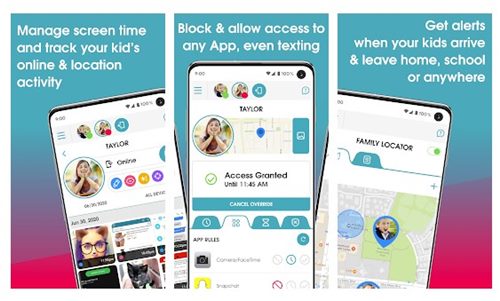 OurPact may not be very famous, but it is one of the most powerful and effective Parental control apps for Android. With OurPact, you can block your kids' apps, texts, and internet from afar. Aside from that, you can also set rules to allow only certain websites, block text messaging, limit the amount of time you spend looking at the screen every day, and more.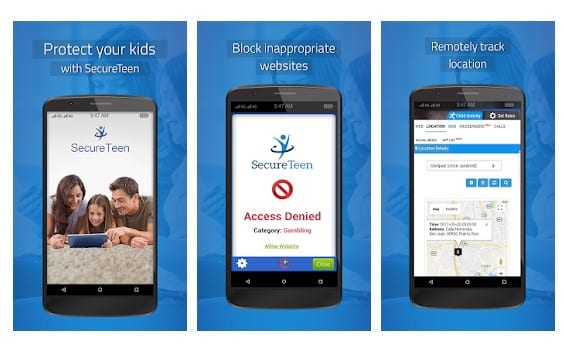 Well, SecureTeen Parental Control is the app you've been looking for. SecureTeen Parental Control can block apps, limit screen time, and do all of these things. SecureTeen Parental Control can also track actions on social networking sites, check web records, etc.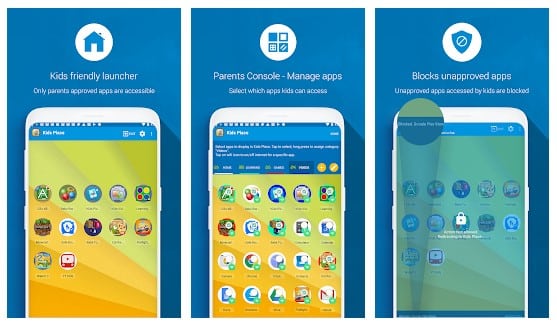 Kids Place – Parental Control might be the best Android app for you if you're searching for one that lets you monitor your kids' behavior and screen time. The app gives parents many options and features when setting up their kids' phones and computers. For example, with this app, you can set a time limit for certain apps, block Play Store sales, block websites, etc.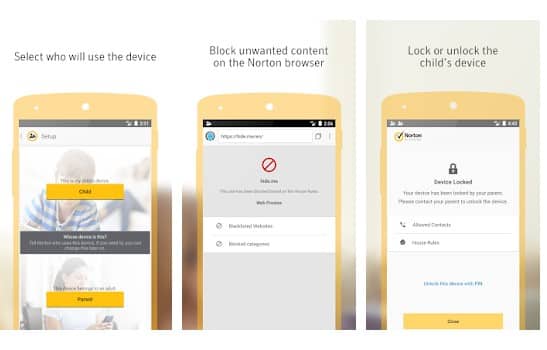 With Norton Family parental control, you can quickly lock your child's smartphone, track their online behavior, manage their location, and block apps. You can also use Norton Family parental control to keep track of the movies your child watches on the Norton browser.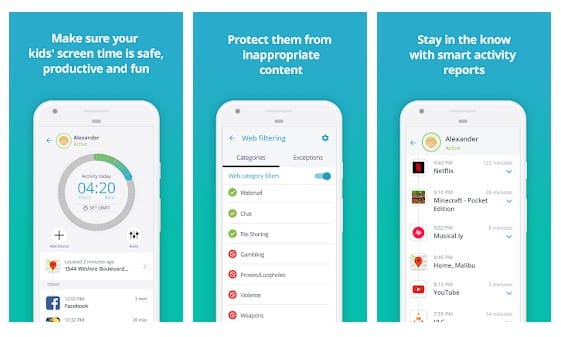 Well, this is one of the best Android apps because it helps parents keep their kids' Android devices safe and controlled. With Qustodio Parental Control, limiting how much time can be spent on apps and games is easy. The app can also track, screen, and monitor calls, SMS, etc.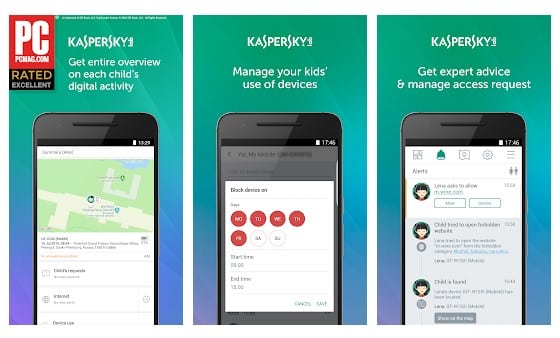 Kaspersky SafeKids is different from all other parental control apps for Android because it doesn't have too many features. Instead, it follows the basic parental control rules and has more than enough features. You can manage app usage, set screen time limits, block dangerous sites, and more with Kaspersky SafeKids. In addition, this app is easy to set up and free to use.
You should try MMGuardian Parental Control if you're searching for an Android app to control and monitor your child's device from afar. With MMGuardian Parental Control, it's easy to keep track of text messages, phone calls, links to websites, app use, etc. MMGuardian Parental Control can also block text messages, phone calls, apps, and other things.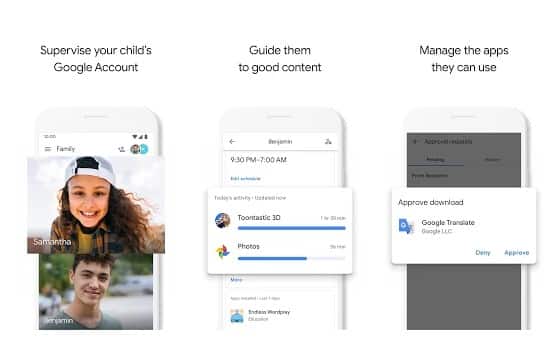 You can easily set digital rules for your kids to follow as they learn, play, and explore the internet with Google Family Link. With Google Family Link, it's easy to track what your kids are doing, manage their apps, feed their curiosity, and so on. So, Google Family Link is another best parental control apps for Android you can use right now.
Conclusion:
So, these are the best Android monitor apps you can use right now to keep an eye on your child's phone. Tell us in the comments about any other apps like this. This post was helpful! Please tell your friends about it too.