The technology around us has changed over the past few years. Smartphones now have up to four cameras. With such high-end camera specifications, we only naturally want to take pictures. Smartphones are also the best tool to share captured images via social media apps. But when we try to share an image, we often find that it needs to be bigger to share. Not only do we deal with image size, but we also deal with issues like different aspect ratios, file formats, etc. So, we need to use photo resizer apps to deal with these issues. You can easily change the aspect ratio of a photo or crop out the extraneous parts with photo resizer apps for Android.
Best 10 Photo Resizer Apps For Android
So, in this article, we'll share some of the best Android apps that will help you resize any image. With these apps, you can resize and reduce the size of the images without losing quality.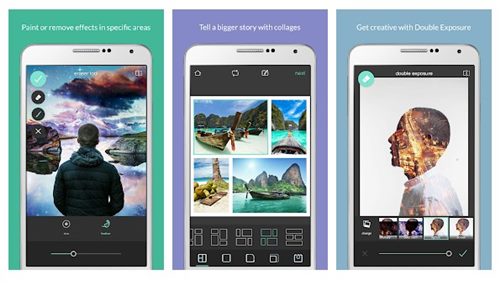 Pixlr is a comprehensive photo editing app that can be downloaded from the Google Play Store. It offers every photo editing tool you can imagine. A resizer tool is also included in the most recent version of Pixlr for Android. Images can be cropped and resized using Pixlr's resize tool. Adding effects, borders, and other components to photos is one of Pixlr's additional features.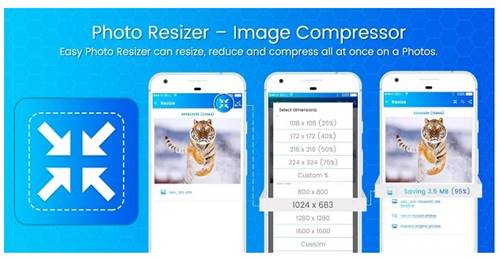 One of the best image editing tools for Android is Photo Resizer – Image Compressor. Although the app is intended for cropping images, it also has advanced features. For example, you can choose the compression quality before compressing images and the width and height to resize photos.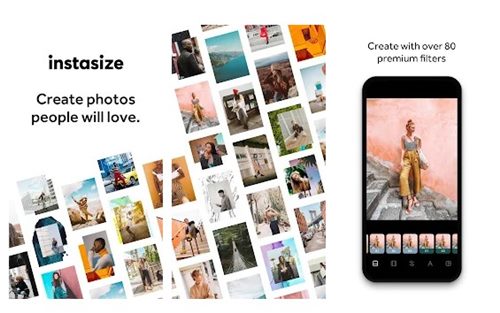 An Android app called Instasize lets you resize any image to fit on any social networking site or instant messaging app. It's a tool kit for social content producers to add premium filters, borders, and adjustments to the photos. In addition to the resize tool, Instasize has a collage maker, text editor, more than 80 filters, and more. For resizing photos on an Android phone, Instasize is a great app overall.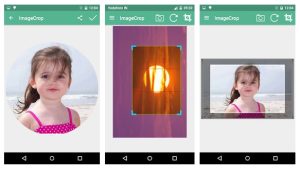 For those looking for an easy-to-use Android app to crop photos and videos, Image Crop is the app to use. It lets you rotate, resize, crop, and flip pictures. In addition, the app offers users photo editing features like text effects, background removal, color correction, etc. The best Android app to resize photos is Image Crop.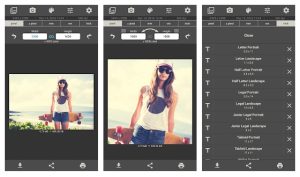 It's one of the best Android apps for resizing an image to any size. The important part is that it lets you choose the output format using one of the following four units of measurement: Centimeters, Pixels, Millimeters, Inches, etc.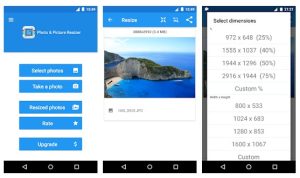 Photo & Picture Resizer, as the name suggests, is another best Android apps that can help you reduce and resize your picture size. The app is quick and easy to use. It's a free app that can also batch resize images. Besides that, it doesn't change the original pictures in any way.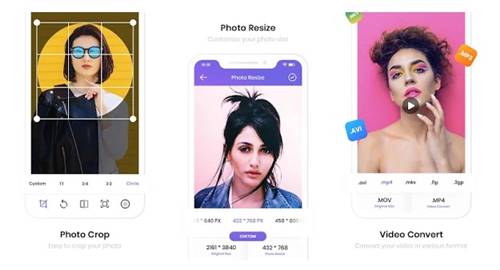 It's made to crop images, but you can also use it for other things. Image Crop, for example, can be used to resize, rotate, flip, etc. Image Crop also supports video cropping and resizing, which is good news. This means that you can crop videos with a different aspect ratio.
If you're looking for a multi-purpose image tool for your Android device, PicTools is your best choice. It lets you resize, compress, crop, and convert the images. What's more interesting is that it can convert images to PDFs. Not only that, but it also supports offline processing, Exif, and batch file processing.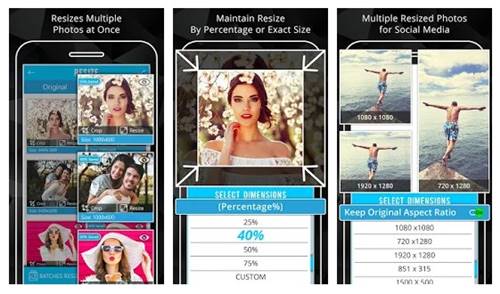 Well, it's a quick and easy image optimizer tool that gives your digital images the right size for many apps. For example, you can resize or compress your photos using Photo Resizer. In addition, it offers a few other useful features, such as batch conversion, batch resizes options, and so on.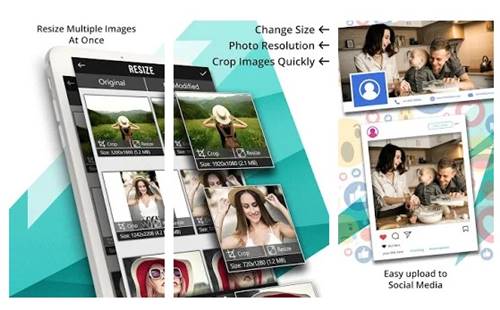 It is not well-known, but it is still one of the best Android apps for resizing photos. TinyPhoto is great because it offers features like batch conversion, photo resizing, and photo cropping. You can also convert your images using the app. It can convert JPEG to PNG or PNG to JPEG. It is the best photo resizer app for Android.
Conclusion:
With the help of these free apps, photo resizing is easy on Android. This article was helpful to you! Please share it with your friends as well. Also, tell us in the comments if you know of any other similar apps.