You may dislike your iPhone's ringtone or alarm tone and wish to have your customized ringtone. There are ringtone cutter apps for iOS that allow you to create your personalized ringtone by cutting the finest sections of your favorite songs and using them as your iPhone's ringtone or alert tone.
Best Ringtone Cutter Apps For iOS To Try In 2022
The following is a list of the best ringtone maker apps for iOS or ringtone cutter apps for iOS to try in 2022.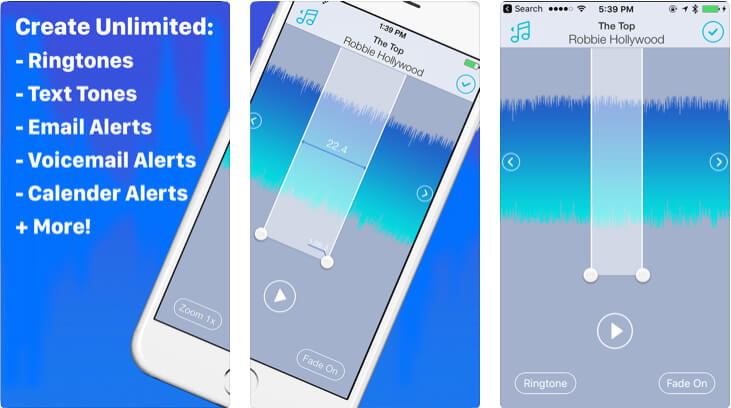 Ringtone designer pro is one of the most wonderful free ringtone cutter apps for iOS that allows you to create unique ringtones, alarm tones, and notification tones from your iPod collection. You may also record and edit audio files straight from this app. In addition, you may use the merge option to use the contents of other audio files stored in iTunes as your ringtone. This app allows you to create an endless number of ringtones for free. However, ringtones can only be created with existing files in the app, and there is no in-app explorer. To make a ringtone that lasts longer than 30 seconds and is free of advertisements, you must purchase a premium version.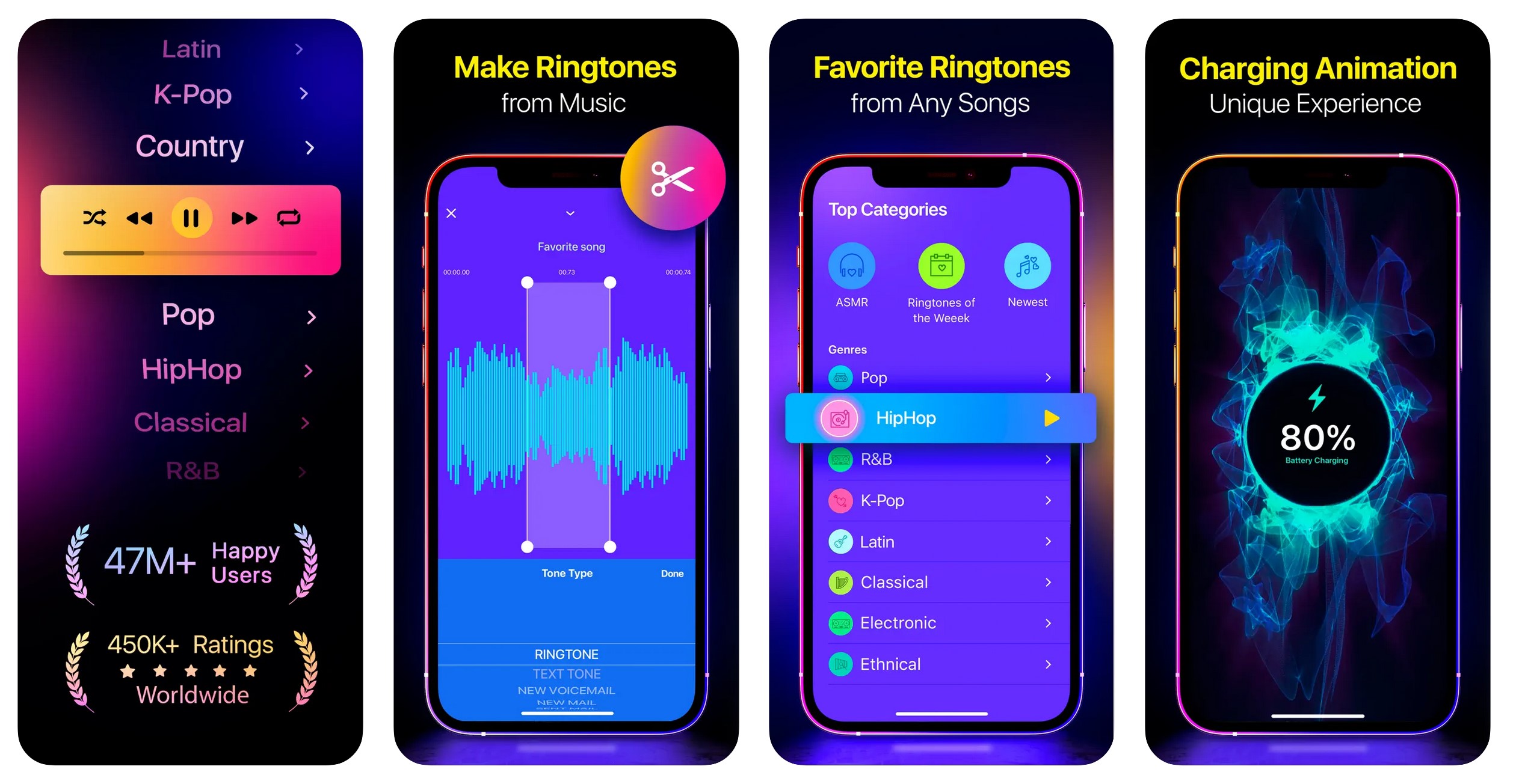 This app is quite popular since it allows quick and easy ringtone modification. In addition, it is capable of cutting audio with millisecond precision. The iPhone's built-in explorer makes it simple to discover files. It also lets you capture live audio and cut it before storing it. In addition, it contains a scan function that allows you to find all the audio files without repeatedly looking for them in iTunes.
Ringtone DJ is a handy ringtone cutter and audio editing app that includes a DJ mixing board. The essential element is the audio effects. You may use this tool to fade in or fade out the desired sections of the ringtones and compress or increase the loudness of the audio file. It also allows EQ looping, which is useful for testing and previewing changed files. Its zoom capability allows you to cut audio precisely. You may choose between themes and color palettes in this app. A built-in explorer allows it easy to locate files. Unfortunately, it only supports a few file types, including MP3, WAV, and AMR. This app is a free, ad-supported app. Only the premium edition allows you to modify the pitch, record scratches, and add sound effects.
One of the greatest free ringtone cutter apps for iOS is Ringtone Maker. The app is really fast and easy to use. You must choose your favorite music and swipe the audio wave to get the ideal clip. Your iOS ringtone will be ready in no time. Ringtone Maker allows you to capture audio and similarly clip your favorite segment. The app has a simple user interface. It is ad-free and supports practically all major music formats. In addition, it allows you to send your newly created ringtone through email.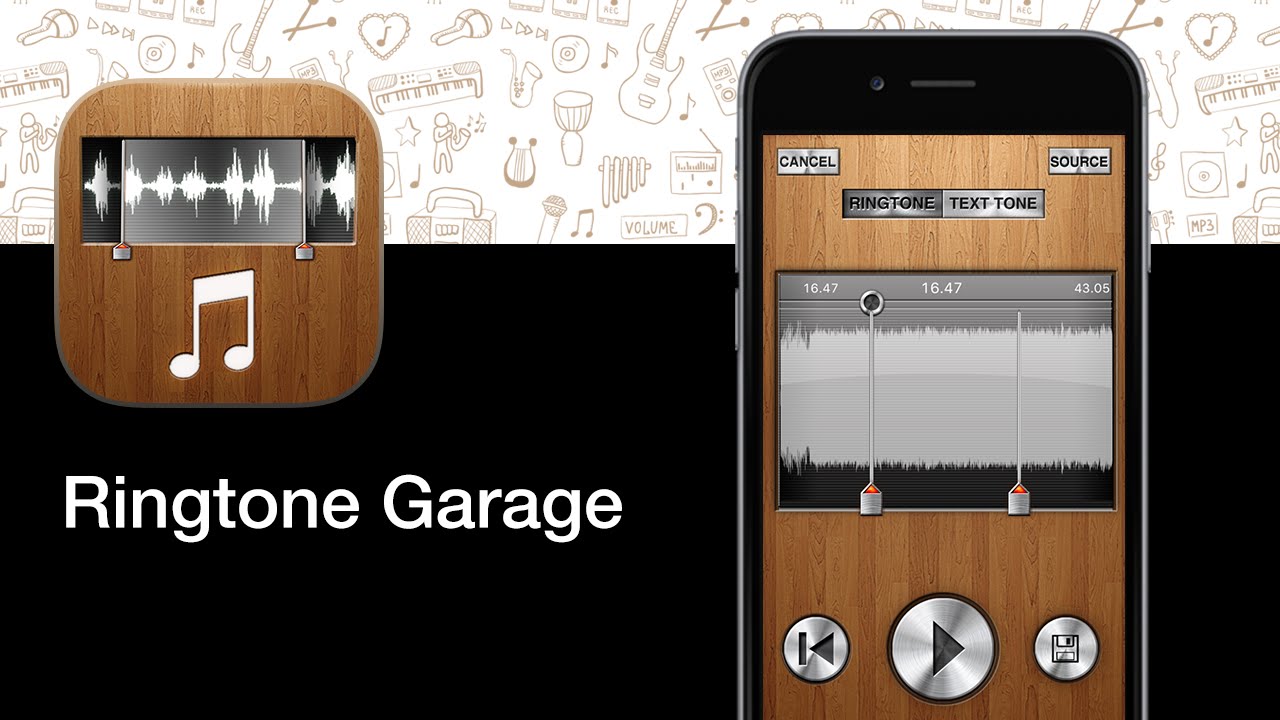 The Ringtone Garage app allows you to create ringtones using your iPhone's music library. It's fast and easy to use, much like the other apps on the list. However, Ringtone Garage is a multi-purpose app, which allows it to outperform other apps with comparable capabilities. For example, you may use the app to apply speech morphing effects to your customized ringtone.

Ringtone Maker Pro is one of the greatest free ringtone cutter apps for iOS. This app allows you to create ringtones and alarm tones. It is compatible with MP3, FLAC, WAV, AAC (M4A)/MP4, OGG 3GPP/AMR files. You may edit these files by manually cutting them from beginning to the conclusion by moving a slider on the timeline in editing mode. Alternatively, you may put your starting and finishing points in the time stamps, and your chosen file will be created automatically. Ringtone Maker Pro also allows you to copy material from other files and paste it into your own. It allows you to fade certain parts of your ringtone, modify the loudness of the tone, and change the pitch of the audio. This app also allows you to assign a ringtone to a specific contact. This app's free version is ad-supported and allows only 40 seconds of ringtone creation. The paid version has no advertisements.
Consider The Following:
Final Thoughts: Ringtone Cutter Apps For iOS
You may make your ringtone from your favorite song or music using these excellent ringtone cutter apps for iOS. You no longer have to wake up to a dull ringtone; instead, set your iPhone's default alarm tone. Use these simple apps to make your favorite music your ringtone.