Let's be honest: sometimes, we need to quickly get the MP3 out of a video. For example, you might have just watched a new video on the internet and liked the music so much that you want it immediately. Video to MP3 comes into play at this point. Using one of the many available video or audio converters, extracting the MP3 file from the video is simple on a desktop computer. But when it comes to Android, things get more complicated. However, the best Video to MP3 Converter Apps for Android can do the job quickly.
Best 10 Video To MP3 Converter Apps For Android
In this article, we'll look at some of the best Android apps you can use to convert video to MP3. First, look at the best video to MP3 converter apps for Android.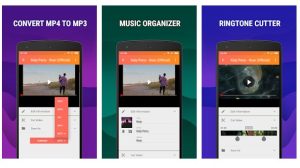 Even though it's not very popular, the MP4 to MP3 converter app for Android is still one of the best. What's that? Any video can easily be converted to an audio file using MP4 to MP3 Converter. It supports the MP4, AVI, and MKV video formats for conversion, converting them to MP3. MP4 to MP3 can also cut and join audio clips, make ringtones, and do other things.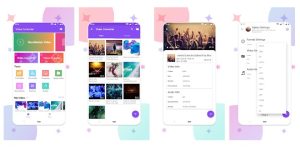 For Android, there is a full-fledged video converter app. It is a video converter that supports virtually all video and audio formats. So, for example, converting video files to MP3 is simple with Video Converter. Video Converter can also convert video to DVD or DVD to MP4, MP3, and other formats.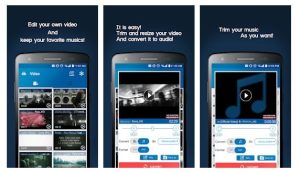 Another great Android app can convert video files to MP3 format. One of the fastest MP3 converters on the Google Play Store is Video MP3 Converter. Users of Video MP3 Converter can trim, resize, and make ringtones in addition to being able to convert.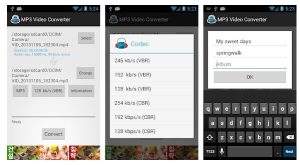 Video files can be converted to audio files using this app. The wonderful thing about MP3 Video Converter is that it supports various video file formats, such as 3GP, FLV, MP4, etc. In addition, the tool can convert video files to MP3 or AAC format, and meta information like album, artist, title, etc., can be changed.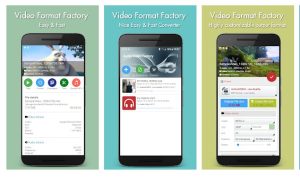 It is one of the best audio and video converter apps on the Play Store. It has a high rating. Video Format Factory can convert your MP4, FLV, AVI, MKV, and MP3 files into other formats. It also lets you compress videos so you can save space.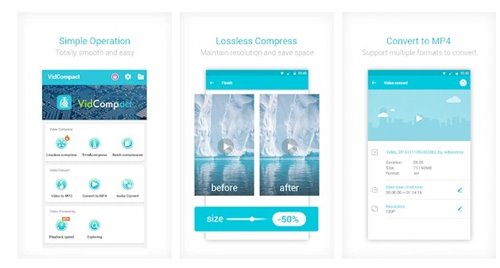 VidCompact is the best app for Android if you want a small, free video converter, audio converter, and video compressor. It's a great video converter app for Android that can quickly convert MP4 videos to MP3. In addition, it can be used to compress video clips of any size while maintaining high quality, in addition to converting video into MP3.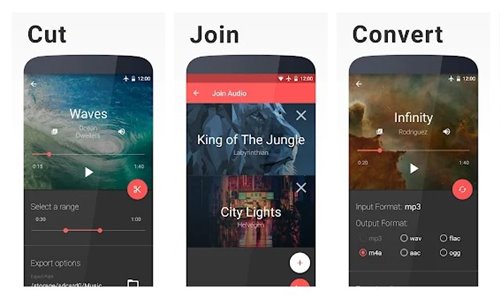 The Google Play Store offers Timbre, a comprehensive audio and video editing app for Android. You can easily cut, join, and convert audio and video files with Timbre. You can convert MP4, FLV, AVI, MKV, and MPEG videos into MP3, M4A, WAV, FLAC, AAC, and WMA audio using the app, which is completely free to download and use.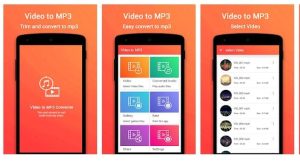 Well, it is one of the best Android apps you can use to easily convert Video to MP3, as the name suggests. Users can convert almost all video formats into MP3 or AAC music file types using Video to MP3 – Trim & Convert, which is fantastic. Not only that, but users can also save the audio file after extracting it with the app.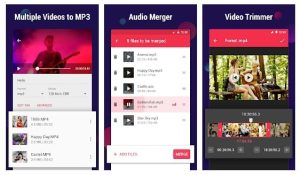 Video to MP3 Converter is a free tool to merge music files, cut video and audio clips, and convert MP4 videos to MP3 format. It is one of the most effective video to MP3 converter apps for Android. You won't believe it, but the app can convert up to 15 videos simultaneously. In addition to converting videos, you also get an Audio and video cutter, a volume booster, an audio merger, and more.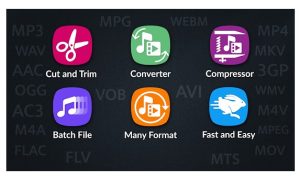 If you want a video converter app for your Android phone that can do many different things, a Video Converter from Inverse AI might be the best choice. The app can cut, convert, and compress any file format. So, for example, any video can be converted to MP3 format using the Video Converter app from Inverse AI.
Conclusion:
So, these are the best Video To MP3 Converter Apps For Android you can use now. If you know of any other apps like these, please list them in the comment section below.