VOIP (Voice-over-internet protocol), often known as IP telephony, is a technology that allows you to make phone calls via the internet rather than through a traditional phone line. If you have an iPhone, you have a variety of alternatives for making calls via the internet or through WiFi. These services, from virtual phone numbers to iPhone VOIP apps, allow you to make phone calls via the internet. We'll talk about VoIP apps in this article because we've already published a list of the finest Virtual Phone number providers.
Best VoIP Apps for iPhone Users 2022
Hundreds of VOIP apps for iPhone are available nowadays. However, not all are worthwhile to use. As a result, we've hand-picked and selected some of the top iPhone VoIP apps in this article. Let's take a look at some of the top iPhone VoIP apps.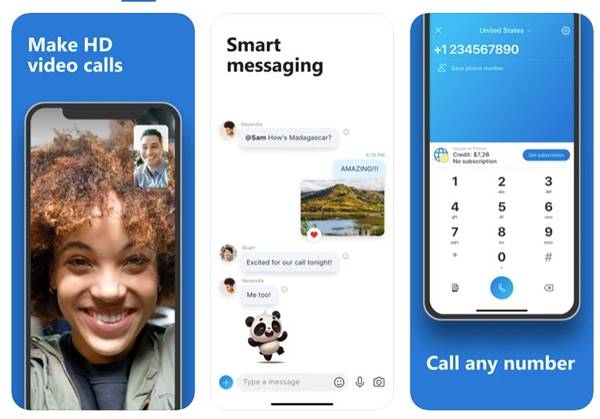 Skype is a popular video conferencing service with apps for practically every platform. The app also supports voice, video, and text messaging. Skype uses your internet connection to make calls, just like any VoIP iPhone software. In addition to VoIP conversations, Skype allows you to obtain a secondary number for making phone calls. The app is top-rated, and it is updated regularly.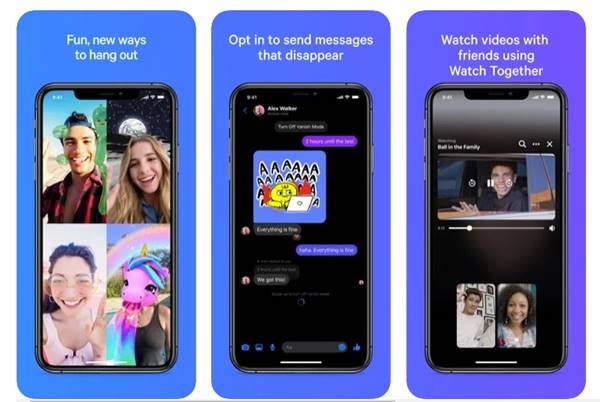 Even though Messenger is primarily intended for text messaging, it also supports voice and video calls. Messenger has above-average voice call quality, but it consumes many resources. The platform uses the internet to transmit voice and video communications. You may quickly send text messages to your Facebook friends or make audio and video chats using Messenger. Other features of Messenger include watching movies with Facebook friends, establishing a group video chat, and much more.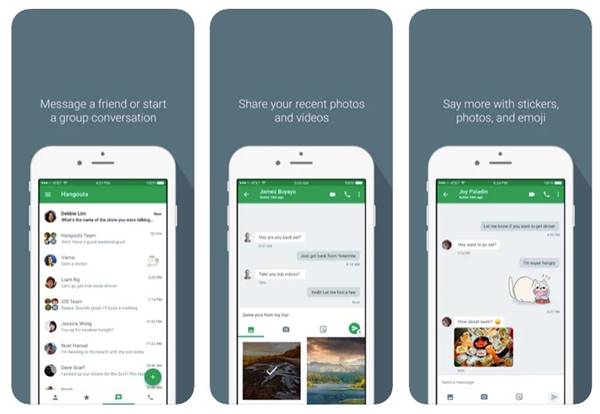 Google Hangouts is a chat, audio, and video calling service developed by Google. Google Hangouts uses your internet to make voice calls, just like the other VoIP apps on this list. Apart from standard text messaging and phone and video calling, Google Hangouts has several handy features such as group chat for up to 150 people, turning any conversation into a group video call, and so on. The software is entirely free to use and has crystal-clear speech quality.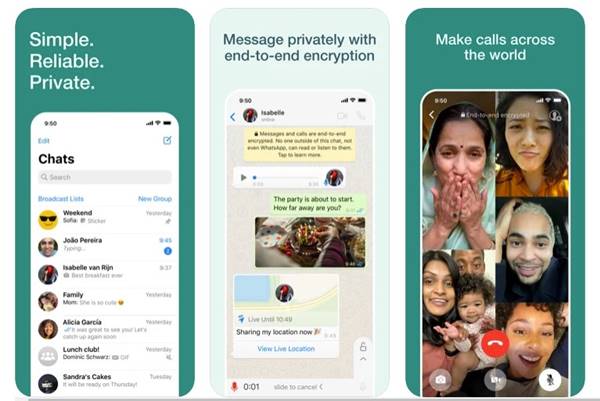 WhatsApp is the most widely used instant messaging program today. The program is compatible with Android, iOS, Windows, and the web, and it has audio and video calling capabilities. WhatsApp uses your internet connection to make calls rather than cellular carriers. The call quality is excellent, and group calling and messaging are also available. As a result, it belongs on our top iPhone VoIP apps list.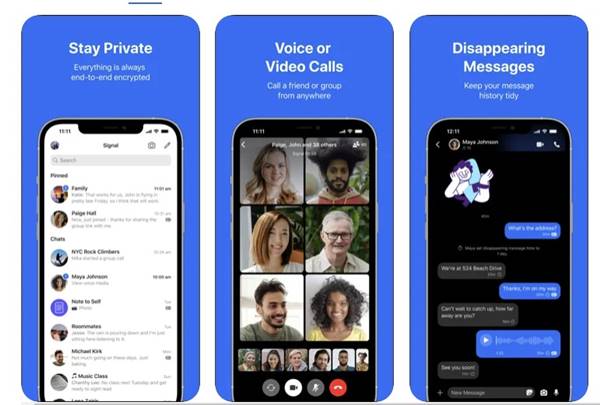 Look no further than Signal Private Messenger if you're seeking the best VoIP apps for security. Signal, like WhatsApp, allows you to send and receive text messages and make phone calls. It also works on various platforms and includes several essential privacy features. Signal's voice quality isn't as good as WhatsApp's, but it's still superior to third-party VoIP apps. So, for iPhone voice calls and text messaging, Signal remains the best option.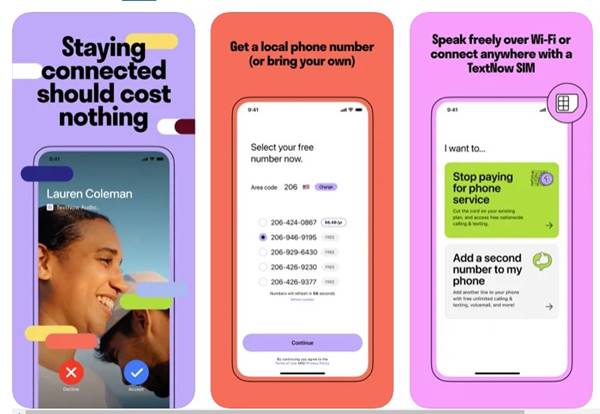 Another excellent iPhone app is TextNow, which allows you to communicate with friends and family members even if they do not have a phone signal. It uses your WiFi or cellular data to make calls over the internet, just like every other VoIP program. Apart from VoIP services, TextNow gives you a phone number that you may use to make and receive calls, send SMS, register on websites, and more.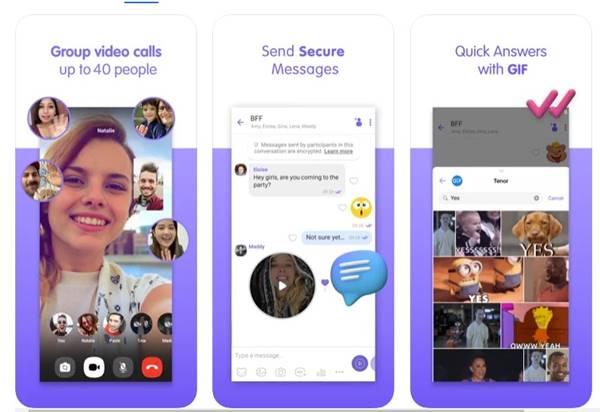 Viber is a full-featured chat and audio call service that you can use right now, even though it isn't as popular as WhatsApp or Signal Private Messenger. The app is available on multiple platforms and includes video calling capabilities. With Viber, you can make 1-1 encrypted conversations, group calls, video calls, and more. Viber also includes a group chat function, the ability to send disappearing messages, message reactions, and more.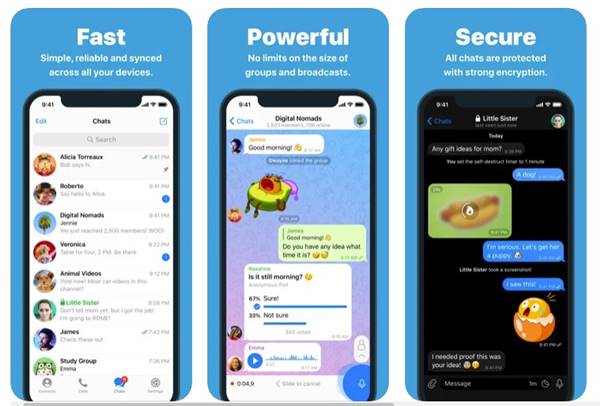 Telegram for iPhone is a full-featured messaging software that includes features like end-to-end encrypted video calling, VoIP, and file sharing. The private messaging software has always been known for its one-of-a-kind group and channel capabilities. The software provides a safe and transparent calling experience if we're talking about VoIP features. Overall, Telegram is an excellent iPhone VoIP app.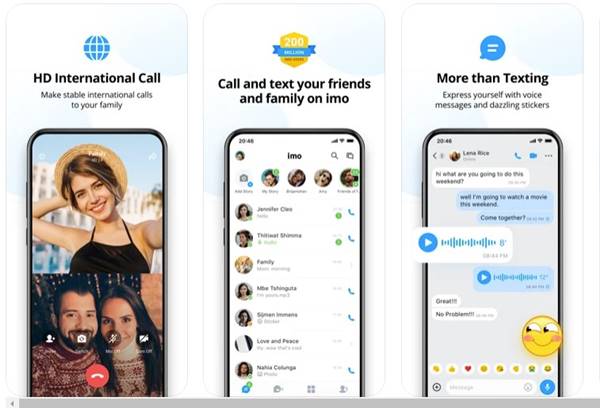 Last but not least, there's imo, which provides high-quality encrypted video and phone calls. 2G, 3G, 4G, WiFi, and other networked mobile app apps are available. You can also make or join group video calls with the mobile app. IMO also provides a premium account with no adverts and 25GB of cloud storage. Apart from that, the premium version of IMO has the same features as the free version. Although IMO is not widely used, it does allow you to make high-quality international video and phone conversations.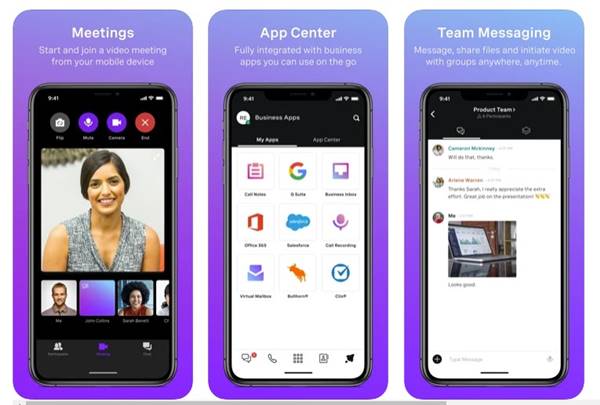 On the other hand, Vonage is a business communication software that many well-known businesses use. You can get a second phone number for your business and use it to make and receive calls using Vonage. The Vonage iOS app is Siri-compatible so that you can make calls with your voice while on the go. The main disadvantage is that Vonage is not free, and the calling packs are pretty costly.
Also Check :
Final Words:
So there you have it: some of the most excellent iPhone VoIP apps. You may make calls over the internet using these free iPhone apps. Please let us know if you know of any additional VoIP apps.