Volume Booster Apps For Android: Everyone loves watching movies, TV shows, and YouTube videos on their Android phones. Android phones are good for watching movies, but they are also good for listening to music. But when we listen to music or watch videos on our Android phones, we often encounter a problem: the volume needs to be louder. Because of this, users have no choice but to buy a new device. But it's not a good idea to replace an Android phone just because the volume is low. So then, what should we do? Well, app developers have made a few apps that can help you get the most sound out of your device. For example, if you go to the Google Play Store and search for "Volume Booster," you will find a lot of apps.
Best 10 Volume Booster Apps For Android
So, in this article, we've put together a list of the best Android volume booster apps that can make your phone louder. So, let's look at the best Android Volume Booster Apps on the list.
Note: Playing sounds that are very loud and listening to them at high volumes for a long time can damage both speakers and hearing. So, if you want to change the sound, turn down the volume. Also, many people have said that their speakers and headphones broke. So, if you use these Android volume booster apps, do so at your own risk.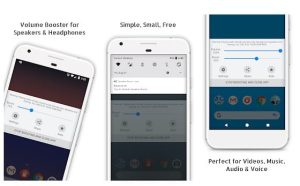 This app is different from the others in the article. Instead of relying on Equalizer and sound profile, it increases the volume of the sound by getting rid of the noise that gets in the way. Besides that, Speaker Boost also has an amplifier for music. The Android app works on both phones that have been rooted and phones that have not been rooted.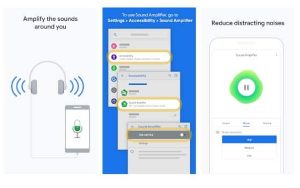 Well, Sound Amplifier from Google is another great volume booster app you can use right now. However, the app can only improve the sound on your Android device when you use headphones. Sound Amplifier's main functions are to boost quiet sounds and lower loud ones, customize the listening experience, and lower unwanted or distracting sounds.
All the other Android volume booster apps in the article differ from the Volume Booster GOODEV. The app only takes up a little space and is easy to use. It's a free app that claims to boost the sound volume of your speakers or headphones. It does this by changing some system files. However, Volume Booster GOODEV doesn't work on Android devices running on Android 4.2. Also, a few people have said that their speakers or headphones broke. So, if you use this app, do so at your own risk.
The popular desktop media player app VLC is also available for Android. VLC for Android is great because it can play almost every media file. The most important thing is that it lets you turn up the volume. But turning up the volume past the default level could hurt the speakers or your ears.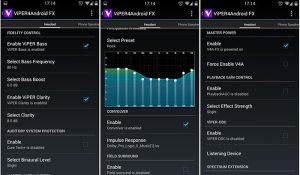 Viper4Android might be the best choice if you have an Android phone that has been "rooted." What's that? To add sound filters to the whole system, Viper4Android needs root access. This means that any Android app you use will have better sound effects. In addition, Viper4Android has a feature called "eXtra Loud mode," which has strength levels from "Slight" to "Extreme." Not only that, but Viper4Android also gives you a few Speaker optimization options that can help your phone's speaker sound better.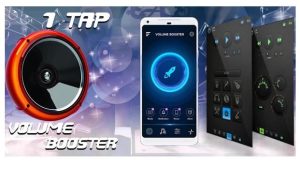 This app is very popular on the Google Play Store, but people need to learn how it works. For example, the description in the Google Play Store says that you can turn up the volume with just one click, but it doesn't say how. Also, the app doesn't have an equalizer that can change the tones of the sound. However, many people have said that it makes the sound worse. Since the app developer has yet to say how it works, it's best to use it on an old device.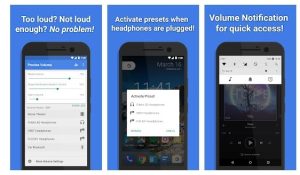 Precise Volume might be the best choice if you want a full-featured hub for controlling the volume on your Android device. What's that? Precise Volume lets you use 100 different volume levels instead of Android's 15 steps. In addition, it connects safely to your device's audio system to give you more ways to control the volume.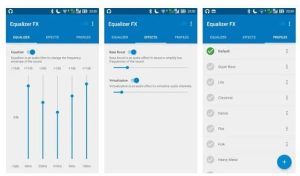 Equalizer FX is a great app to try if you wish to improve the sound quality of your Android device. It is one of the most popular equalizer apps for Android phones. With Equalizer FX, you can change how loud the sound effects are so your music sounds better. By default, Equalizer FX gives you 12 different presets that you can use to improve sound quality. However, this app is even more interesting because it can make your sound presets.
This app says that it can make the volume of all kinds of music louder, such as video sounds, game sounds, music sounds, etc. If that wasn't enough for you, the app also claims to increase the volume of all system sounds, such as ringtones, notifications, etc. The app works on both rooted and unrooted Android phones, and it is the best app you can use right now to boost the volume.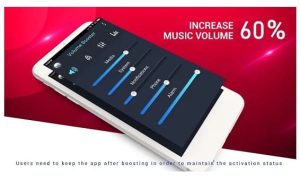 Even though the Google Play Store page for the Super Loud Volume Booster app doesn't say much about it, it still works. The app is now used by millions of people worldwide, and it takes up less than 10MB of space on your phone to install. Instead of changing the system settings, you can use Super Loud Volume Booster to change the soundtracks to get the best results. The app is easy to use and could help you improve the sound on your phone.
Conclusion:
So, these are the best Android Volume Boosters apps right now. Tell us in the comments if you know of any other volume booster apps for Android. This article was helpful! Please tell your friends about it too.