After signing out, Microsoft Teams users may have difficulty accessing their accounts. When they press the login button, the error code CAA50021 may appear on the screen. You will also receive a notification stating that the number of retry attempts exceeded expectations. Let's examine what you can do to fix this situation.
How To Fix Microsoft Teams Error CAA50021?
This article will look at Microsoft Teams Error Code CAA50021 and how to fix it Fastly.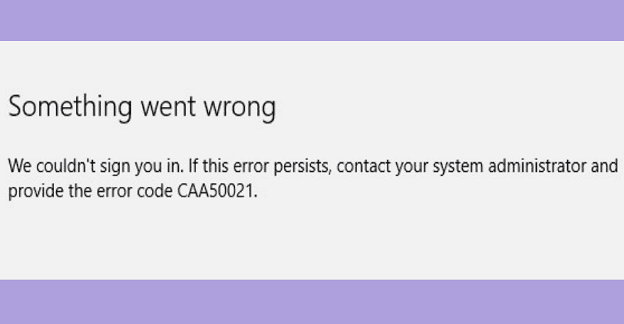 1. Link Your Device To A Work Or School Account
Although your device may appear to be registered in Azure AD, this is not necessarily the case when you check from the device's side.
1 – Go to Settings and then Accounts.
2 – Then click Access work or school.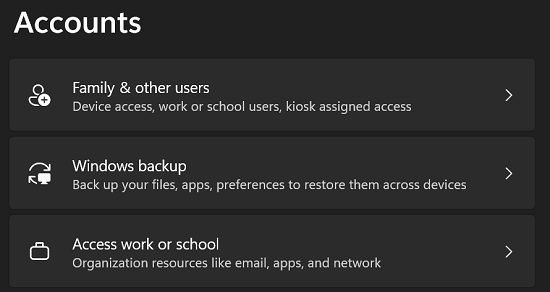 3 – To connect the device to Azure, select the Link option.
2. Delete Team Credentials And Update The App
To guarantee nothing is interfering with the app, update Teams to the latest version and stop background processes, including your antivirus. You may also launch the Windows Credential Manager and delete all credentials with Teams in their names. Then, restart your computer and see if you see any changes.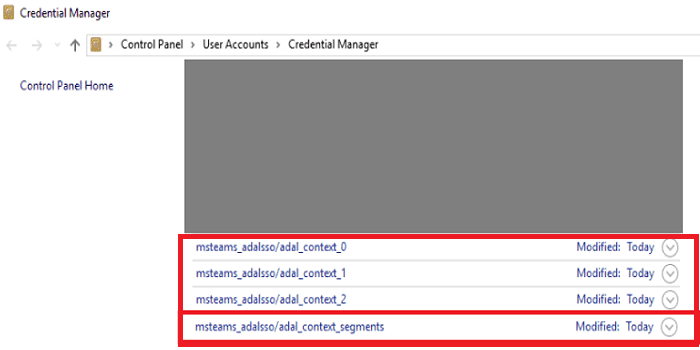 3. Contact IT Admin
If none of these methods work, your admin is the only one who can assist you in resolving this irritating error. Contact your IT admin that you are receiving error code CAA50021 when attempting to access your Teams account.
4. Register The Device With Azure AD
If you are an admin, check to see if the device registration has expired. According to several Azure AD customers, re-registering the affected device cured the problem. So to begin, unregister the faulty device from Azure AD.
1 – Run the dsregcmd /leave command in Command Prompt on the computer you wish to unregister.
2 – Remove the entries MS-Organization-Access and MS-Organization-P2P-Access from the certificate storage.
3 – Run dsregcmd /status and make that AzureAdJoined is set to No.
Then, you must register the issue computer using Hybrid Azure AD Join.
1 – Open Task Scheduler and navigate to Library.
2 – Choose Microsoft and then Windows.
3 – Choose Workplace Join. 
4 – Launch the Automatic-Device-Join task.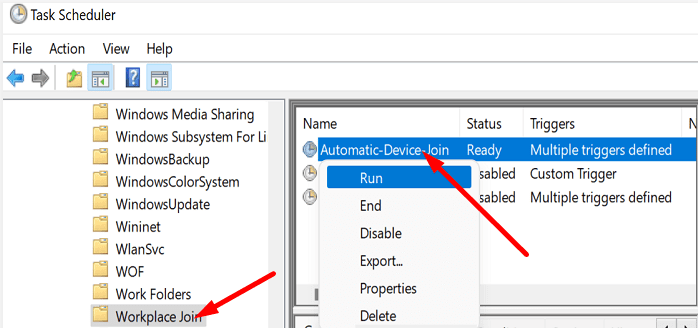 If the error persists, remove the affected users from the Multi-Factor Authentication system.
Also Check :
Final Words:
Link your device to Azure to fix Teams error CAA50021. Update the app to the latest version and utilize the Windows Credential Manager to delete all Teams credentials on your computer. Well, if the issue persists, contact your IT admin. They will use Hybrid Azure AD Join to re-register your device with Azure AD. Further, let us know if you continue to receive error code CAA50021. If you come across any additional solutions to the problem, please post them in the comments section below.