You will most likely want an audio equalizer program if you are a movie editor, sound artist, or gamer. However, Audio or Sound Equalizer for Windows 11 is a must-have tool if you're an audiophile. Well, an Audio or Sound equalizer is a program that lets you customize the sound on your Windows operating system. You can control many components of the sound and improve your music listening experience by using a good sound equalizer app. While Windows offers many sound equalizer apps, only a select number are compatible with Windows 11. Sound equalizers for Windows 11 may adjust the volume of various audio frequencies known as bands.
Best Audio Equalizers For Windows 11 To Try In 2022
So, if you want to improve the sound on your Windows 11, you should start with the free Windows 11 sound equalizers. We've included some of the best audio equalizers for Windows 11 below. So, let's get this party started.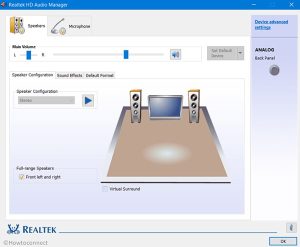 Realtek HD Audio Manager could be the best option if you're looking for a free and open source audio manager program for your PC. The Realtek HD Audio Manager is a popular audio manager app, and if your PC has a Realtek sound card, this may be the best option. In addition, the Realtek HD Audio Manager offers several customization and adjustment options. For example, you may customize the audio and receive a Dolby PCEE v4 graphic equalizer to improve the sound quality.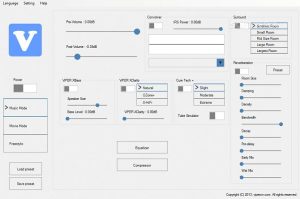 Viper4Windows is among the best free audio equalizers for the Windows operating system. While the audio equalizer was designed for Windows 10, it is also completely compatible with Windows 11. The advantage of Viper4Windows is that it is free and lets you customize the audio using 18 band equalizers. In addition, it offers one of the most advanced audio equalizers for Windows 11 available, with several modes for listening to music through headphones or speakers. If unsatisfied with the preset music modes, you may create and customize your own.
Music producers and sound editors mostly use Adobe Audition, a Windows sound equalizer. Because Adobe Audition is designed for pros, beginners may need help to use the tool. You may use the professional audio editing tool to determine the audio frequencies you want to increase or cut. Adobe Audition is a paid tool, although you may try it for free before purchasing it.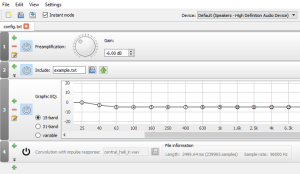 Equalizer APO is another excellent free, open source audio equalizer app for Windows 11. This app is free to download and use on your Windows 11 computer. In addition, equalizer APO is more lightweight than the other audio equalizers for Windows 11 on the list since it uses fewer system resources. So, even if you're running Windows 11 on a low-end PC, Equalizer APO won't cause any performance difficulties. Equalizer APO is also simpler to use. It includes many capabilities, including limitless filters, compatibility with many channels, a quick reaction time, support for VST plugin integration, and much more.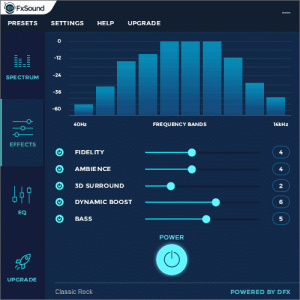 If you're seeking a software program to improve your Windows operating system's volume, bass, and sound quality, go no further than FXSound. FXSound is a full-featured audio management app with an equalizer that you may use to balance the sound as needed. In addition, you may customize the equalizer's center frequencies to your requirements. FXSound also offers an audio visualizer, audio effects, presets for music, gaming, video streaming, and more.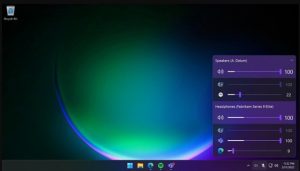 EarTrumpet is a visually beautiful volume control app for Windows that offers rapid access to all of your connected audio devices. It may be used to control the volume output of various apps, and once installed, it appears on the taskbar. While EarTrumpet does not have an equalizer, it may interact with an existing equalizer and give controls.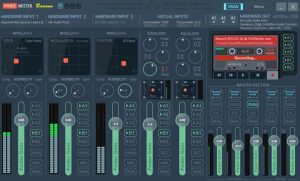 If you're a YouTuber seeking an audio equalizer for Windows 11 to modify the microphone volume, Voicemeeter Banana could be the best pick for you; it's an advanced audio mixer app for Windows 11 that lets you control many aspects of your PC's audio. On virtual input, Voicemeeter Banana offers a three-band visual equalizer. All common audio interfaces are supported by Voicemeeter Banana, including MME, DirectX, KS, WaveRT, WASAPI, and ASIO.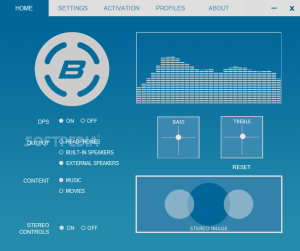 Bongiovi DPS is a real-time audio power station that can optimize any audio signal. A premium audio app on the list automatically examines audio signals in real time and improves audio playing on a computer. The benefit of Bongiovi DPS is that it integrates with various online services, podcasts, and radio stations. Bongiovi DPS also contains a sound equalizer that you may use to adjust the audio frequencies. Alternatively, you may alter the preset modes to adjust the audio.
Equalizer Pro is a high-quality equalizer program for Windows that may improve the sound quality of your favorite audio app. The Windows 11 equalizer program has a 10-band equalizer, a bass boost effect, and over 20 distinct equalizer presets. If unsatisfied with the built-in presets, you may use Equalizer Pro to create your custom preset to improve the sound quality. Equalizer Pro is a fantastic sound equalizer for Windows 11 computers.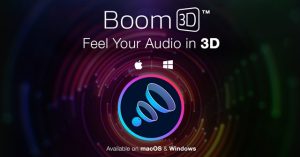 Boom3D is among the most advanced equalizer apps available for computer usage. You won't believe it, but Boom3D features a 31-band equalizer. It also offers many presets to create an immersive listening experience. Even if you don't intend to use the equalizer, simply installing Boom3D transforms all audio output into 3D surround sound. However, Boom3D is a somewhat pricey premium app.
Conclusion:
So, these are the best sound equalizers for Windows 11. All of the apps were virus-free and were completely compatible with Windows 11. Please let us know if you know of any alternative audio equalizer for Windows 11 in the comments section below.