Well, if you've been using Windows for a while, you may already know how important a firewall is. Firewall software watches the traffic coming into and going out of your network, whether it's LAN or WiFi internet through your router. People who use free WiFi to surf the web need Firewall software. In addition, the Firewall software gives your Antivirus program an extra layer of security. The firewall that comes with Windows is reliable, but it could do a better job. If we look for Firewall software options on the internet, we will find many that are easy to use and have many more features than the Windows Firewall.
Best 10 Firewall Software For Windows
So, in this article, we'll look at the best Windows Firewall software options you can use on your system. Of course, before you use these firewalls, you should ensure that the firewall that comes with Windows is turned off. So, let's look at the best free Firewall software options for Windows 10.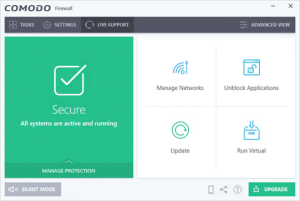 Comodo Firewall is one of the best free firewall software options for Windows 10 PC that you can use. The Comodo Firewall has a clean interface that is easy to use. For example, to limit who can use the internet, you must add programs to a list of things to block. Comodo Firewall also has a Game mode, a way to block ads, and custom DNS servers.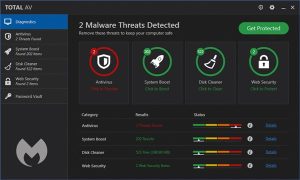 TotalAV is mostly an antivirus program that protects you from nearly all security threats. It also has a firewall that keeps hackers from getting into your computer. TotalAV also has a VPN feature that lets you surf the web without being tracked and encrypts your traffic.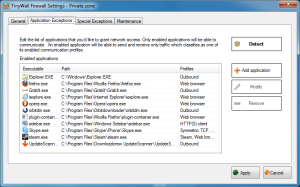 TinyWall might be the best choice if you want Firewall software for your Windows 10 PC that only bothers you with a few alerts. The Firewall software is known for having a simple, light interface, and users can choose which apps they want to give firewall permissions to by hand.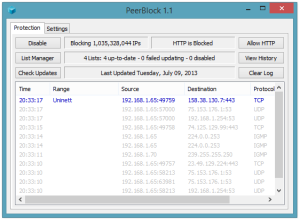 The article's other Windows Firewall software options differ from PeerBlock. Instead of blocking programs, PeerBlock blocks a list of IP addresses that belong to certain groups. So, for example, it can load and block the IP Address list marked as business ISPs, educational, ads, spyware, P2P, etc.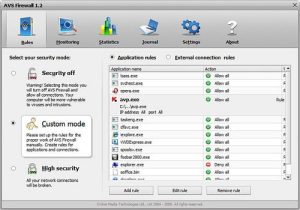 AVS Firewall might be the best Windows Firewall tool for you if you want to stop malicious registry changes, pop-ups, flash banners, ads, etc. What's that? AVS Firewall can stop programs, IP Addresses, and Ports from connecting to the internet. Another good thing about the AVS Firewall is that it is easy to use, and the program works with almost all versions of Windows.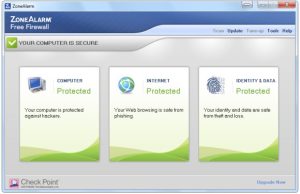 ZoneAlarm, the most popular antivirus software, also has a free Firewall tool that lets users change how to secure public and private networks. In addition, the firewall software lets you choose between Auto-Learn Security and Max Security. The Auto-Learn feature adapts to your phone use, and Max Security lets you manually control each app.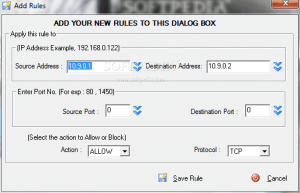 NetDefender might be the best choice if you want Firewall software for your Windows 10 PC that is easy to use and works well. For example, users can set a source and a destination IP address, a port number, and a protocol to block or let any address through. In addition, NetDefender has a port scanner that can check to see which ports on your system are open.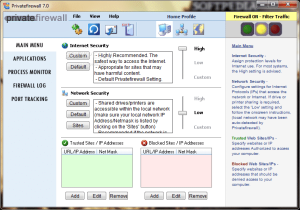 Like all other firewall software options for Windows, it lets users stop apps from using the internet. Privatefirewall has a separate panel that lists the apps that can be used or not. You can also make other firewall rules from the same panel. PrivateFirewall is great because it monitors every port to stop unauthorized scanning and system intrusion.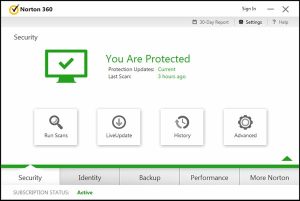 You can use the Norton Firewall feature if you have the paid version of Norton Antivirus. It has an intelligent firewall that keeps your computer safe from common security problems. The smart firewall is turned on by default, but if you use a different one, it might be turned off. So, sign in to My Norton and turn on the Firewall feature.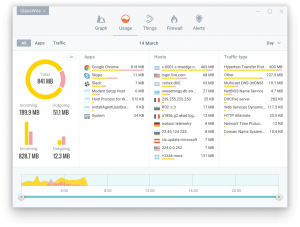 GlassWire might be the best choice if you want a firewall for your Windows PC that is easy to use and does its job well. What's that? GlassWire's interface is easy to use, showing how apps on the network are being used in real time. GlassWire lets users block malicious registry entries, pop-ups, etc., just like all other firewall software options. Yes, you can also stop the apps from being able to connect to the internet.
Conclusion:
With these firewall software options, you can keep your Windows 10 or Windows 11 PC safe. Well, if you know of any other firewall software like this, please let us know in the comments section below. This article was helpful! Please tell your friends about it too.