If you are a YouTuber or a Video Editor, you already know how important it is to have a good video editing app. If you have good software for editing videos, you can show off your business and items better. These days, there are more and more places to watch videos. If you look through the feeds of Instagram, Facebook, YouTube, etc., you'll see that everyone uses videos to promote their business goods. But the real issue is that PC operating systems have hundreds of Video Editing tools accessible. When there are so many options, users often need clarification and pick the wrong video editing program.
Best 20 Video Editing Tools For Windows Users

So, you're on the right page if you need help deciding which video editing software to use. Some of the best video editing software for your Windows is mentioned in this piece. Let's check out.
To create a beautiful video for YouTube, you can use ApowerEdit from Apowersoft, another best video editors. It offers a variety of professional tools that you can use to give your videos a fresh look. ApowerEdit has many features, such as motion effects, text styles, layers, background colors, etc.
Corel VideoStudio is a full-fledged set of tools for editing videos that run on Windows. It's a paid video editing software that offers a drag-and-drop layout and many useful and unique features. Corel Video Studio offers hundreds of effects, fonts, titles, and transition options for simple video editing. It also gives you a GIF maker and a speech-to-text translator to create and edit videos on the spot.
Movavi Video Editor is one of the most simple video editing tools available. Most YouTubers use the Windows tool to create good content. To change a video, Movavi Video Editor offers lots of filters, transitions, and titles. To create YouTube videos, Movavi Video Editor is the best video editor.
Well, Adobe After Effects is among the best video editing tools for motion graphics and visual effects that you can use when editing videos. YouTubers often use Adobe After Effects, which is known for its aesthetic effects. You can add motion graphics, animations, special effects, and visual effects to your video with the help of the tool for editing videos. Adobe After Effects is also great because it can be used on Windows and macOS.
VideoPad is a complete video editor that lets you make videos that look like they were made by a professional in minutes. The VideoPad also has more than 50 visual and motion effects that can give your movies a more professional look. The best part is that it immediately lets you post your edited video to YouTube.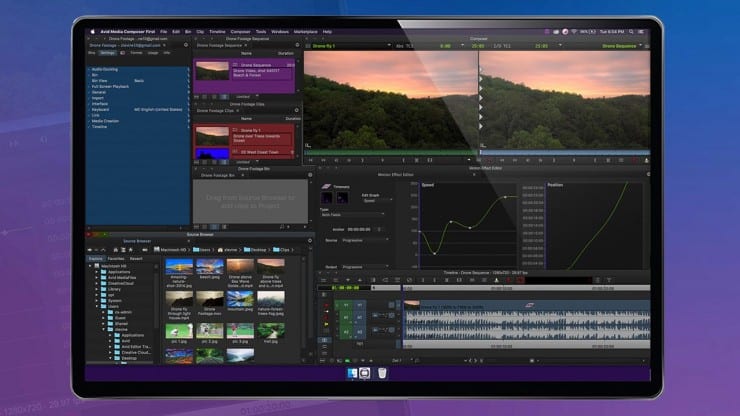 Avid Media Composer First is among the best video editing tools on your computer for editing videos. The best part about Avid Media Composer First is that it is free and offers almost all of the features required to be the best tool for video editing. You'll get to use many professional tools, which might seem hard initially but will soon seem easy and fun.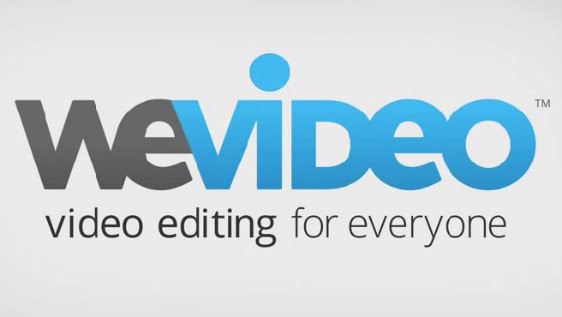 WeVideo is the best and most powerful software for editing videos for professionals. It has advanced features for editing videos and a simple way to use them. To create great movies, you don't need to be a professional. With cloud video storage, you can save video projects to your hard drive or view them from anywhere.
Hitfilm Express is among the best video editing tools for editing videos on a Windows 10 machine. Even though video editing looks simple, it has some complicated features. With HitFilm Express, you can use audio and video filters, layers and masks, chroma-keying, and much more.
ivsEdits is a free video editing software with some restrictions but the same professional editing tools as ivsEdits. It has a simple way to use it. If you want a free video editor that is easy to use, ivsEdits is a great choice. It has great video effects, editing with multiple cameras, real-time video I/O, interaction with hardware, etc.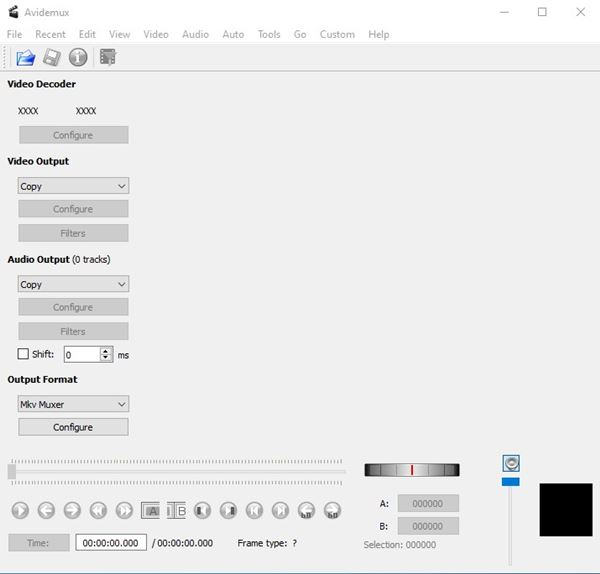 It is a free video editor that can cut, filter, and encode videos. Using a variety of codecs, it supports a wide range of file types, including AVI, MPEG files that work with DVDs, MP4, and ASF. Projects, job queues, and powerful programming tools can be used to organize tasks.
This is one of the best Windows tools for editing videos, and many people use it. AVS Video Editor lets you edit, cut, split, join, spin, and mix videos using this tool. You can choose from 300 new movie effects and animations. Add audio, written notes, choices, and subtitles. You will learn much more after using this tool, including stabilizing video camera shaky records.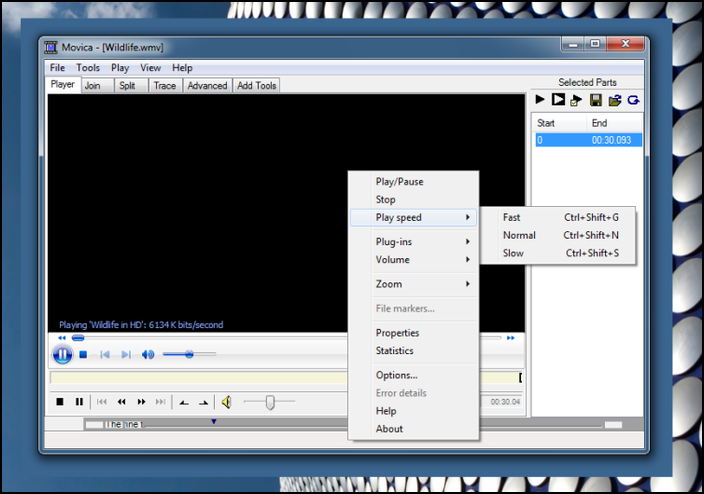 There are many programs for editing .avi files, but not so many for editing .wmv, .flv, .rm, and .mpg files. So, Movica tries to solve this problem by allowing you to edit these formats in one program with a simple GUI. The method lets you copy, paste, and make small adjustments to the choices. It also supports linking and breaking video files.
This is one of the best on the list and has many features you need to edit videos like a pro. The fastest & most efficient nonlinear video editor is now the first to offer an easy-to-use, specialized Lumetri Color panel for changing color and light and a Morph Cut transition that lets you quickly create the smoothest talking head scenes you can imagine.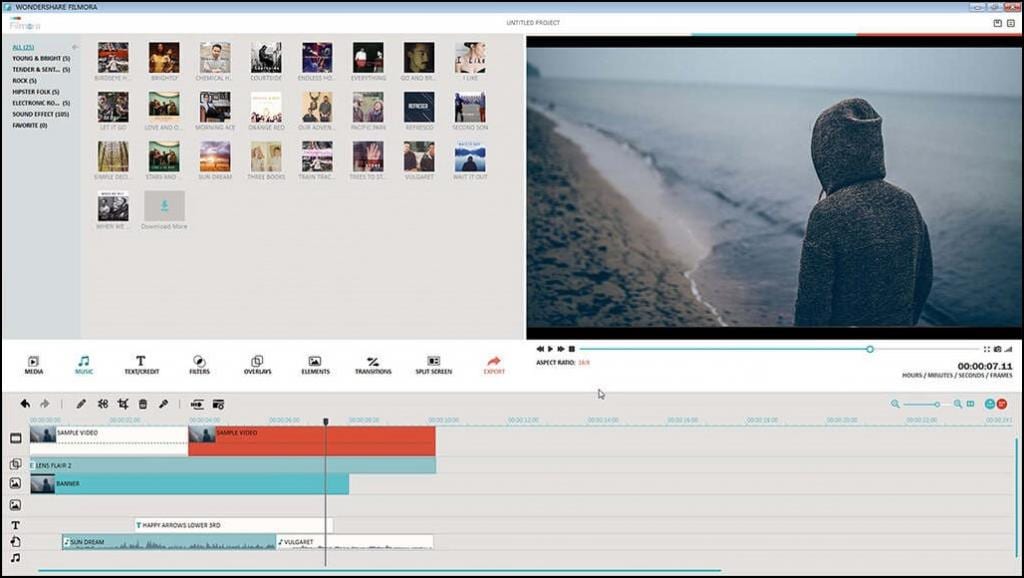 You can be creative with the Filmora video editor and impress people with the results. There are many features, and the Filmora Video Editor app makes adding simple effects to your videos easy. There are also more than a hundred different graphic effects. Directly on social media, you can share the videos you create.
The movie editor supports Microsoft Windows, Linux, and OS X. It has useful features, such as strong and specialized background I/O support. This video editor even comes with a computer just for editing videos.
This free software set can record, stream, and turn digital audio and video. It also has a tool for editing videos. The top video engine is FFmpeg, which can decode, encode, transcode, mux, demux, stream, filter, and play almost anything people or machines have made.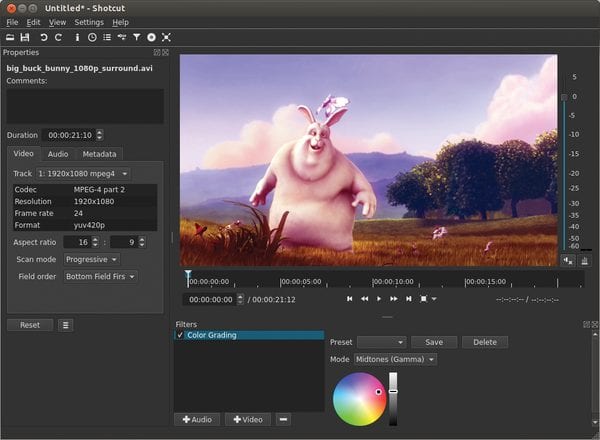 Shotcut is for you if you want a professional video editing tool that doesn't cost anything. The Shotcut supports almost every audio and video format, which is its best part. With Shotcut, you can use strong filters to change most of your video.
Pinnacle Studio might be the best pick if you're looking for a flexible and creative video editor for your Windows 10 computer. The Pinnacle Studio offers everything a person needs to get started. What's that? You can get over 1500 filter effects, transitions, layers, and other things using Pinnacle Studio.
Cyberlink PowerDirector could be your best pick if you're looking for a professional-grade video editing tool. The Cyberlink PowerDirector has almost all of the tools you need for editing videos. Cyberlink PowerDirector has everything, from 360˚ to Ultra HD 4K support. But because it's hard to use, the tool can put off many people who are just starting.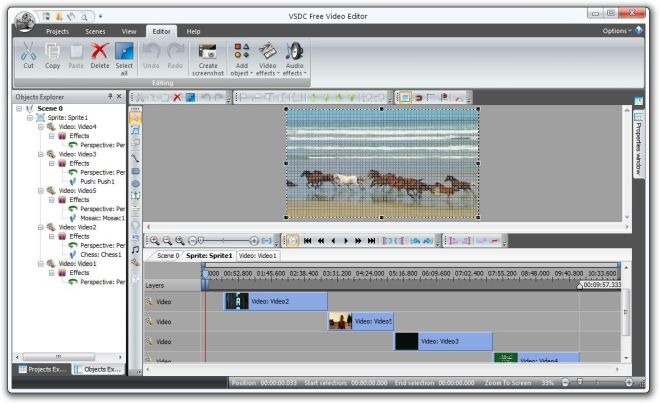 The video editor is made to edit files and produce videos with complicated visual and audio effects. The program offers a wealth of features while maintaining a simple and user-friendly design, allowing you to create videos with the utmost ease.
Conclusion:
These are a few of the best video editing tools on a Windows PC. This post was helpful! Please share it with your friends as well. If you know of any other best video editing tools, please tell us about them in the box below.