We'll mention a few Android Apps to identify intruders if you suspect your WiFi connection is slow because someone else is using it without your permission. So, let's look at some of the Top WiFi Apps for Android to check your WiFi Network.
There's no denying that the internet has become an integral part of our lives. It's all due to smartphones and other internet-connected devices usage. In today's environment, having a WiFi connection has become a must.
Best WiFi Apps to Check Connected Devices
So, in this article, we'll go through the top ten Apps that can help you detect and block WiFi thieves. So, let's look at the top Android applications to discover who's using my WiFi Network.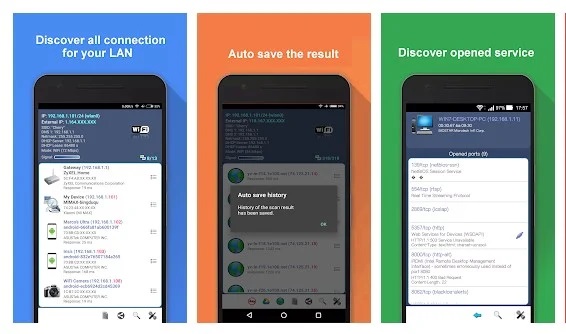 Network Scanner is one of the more advanced WiFi apps available for Android. Network Scanner not only scans and displays WiFi-connected devices, but it also displays any suspected vulnerabilities or security flaws on the network.  Not only that, but Network Scanner also includes advanced features such as Wake on Lan, Ping, and Traceroute. Network Scanner has an excellent user interface and is currently the best Android WiFi scanning tool available.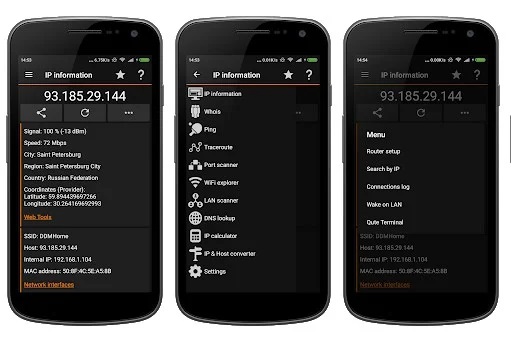 IP Tools might be the most acceptable option if you're looking for an Android app to help you receive a complete and accurate image of your network's state. What's more, guess what? IP Tools provides a robust WiFi analyzer that can scan your WiFi Network and detect devices connected to it. Like WiFi Apps, IP Tools also displays detailed information about the connected device, such as the IP address, MAC address, and Device Name, among other things.
WiFi Monitor is an Android application that assists you in analyzing your WiFi network. It can scan your WiFi network for signal strength, frequency, and connection speed, among other things.  It also features the capability to analyze your WiFi network and locate any devices linked. Overall, WiFi Monitor is an excellent WiFi monitoring program that may assist you in finding devices that are connected to your network. Also Check : Password Protect a Folder.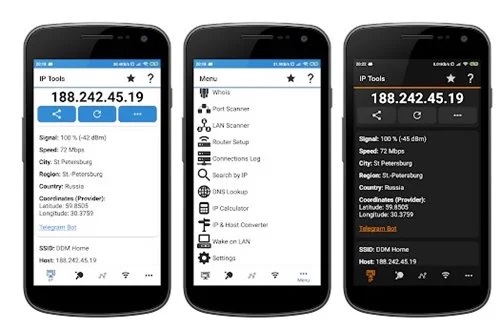 Although WiFi Tools is not widely used, it nevertheless contains tools for improving network speed and locating devices connected to your WiFi. Apart from discovering devices connected to your WiFi, it includes PING, LAN Scanner, Port Scanner, DNS Lookup, Traceroute, and other essential features.  WiFi Tools has a simple user interface, but you'll find it challenging to use if you don't know what you're doing, you'll find it challenging to use.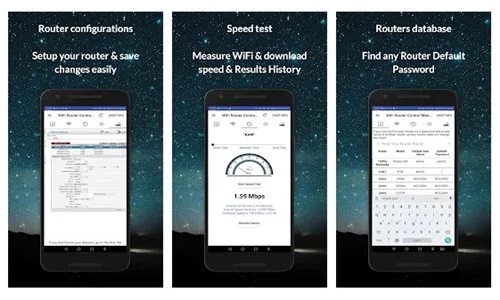 Router Admin Setup is an Android software that allows you to configure and control your WiFi router's settings. As a result, you can use this program to manage your router regardless of your router. What's more, Router Admin Setup includes various tools for managing, controlling, and configuring any router. You can quickly determine who is connected to your device using this app.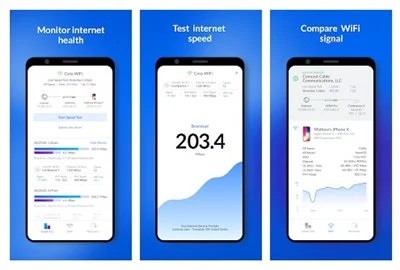 WiFiman is one of the most highly rated network scanner apps on Google Play. With WiFiman, you can quickly locate available WiFi and Bluetooth networks, scan network subnets for further information, and do a download/upload speed test, among other things. The app is well-known for its extensive network analysis and WiFi speed testing capabilities. In general, this is a good software for detecting other WiFi-connected devices.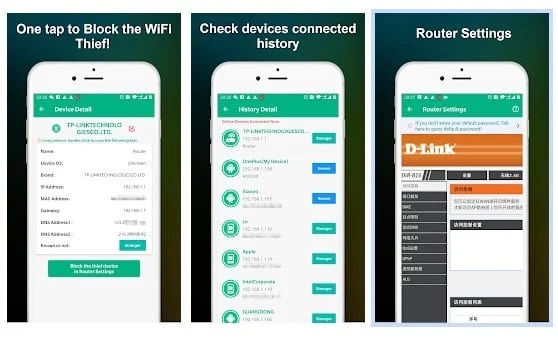 Who is on my WiFi App is an Android application that can let you detect devices connected to your WiFi network, as the name suggests. Who is on my WiFi's most prominent feature is that it also includes router settings for standard routers such as D-Link, TP-Link, and others. As a result, once the strange device has been detected, you can quickly ban it from using the app. Also See : Windows 11 Media Creation Tool.

On the Google Play Store, Fing- Network Tools is one of the best WiFi analyzer apps. Fing- Network Tools' best feature allows users to search the entire WiFi network for connected devices. The program can assist you in obtaining the correct IP address, MAC address, device name, model, vendor, and manufacturer recognition.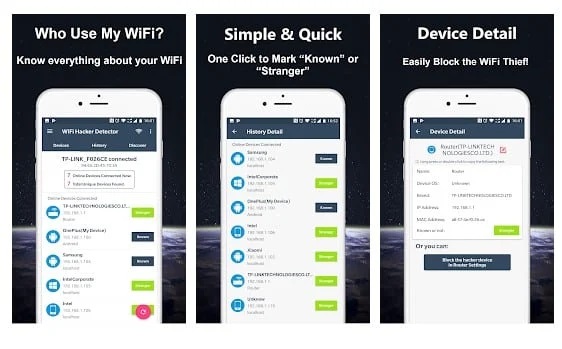 Try WiFi Thief Detector if you're looking for an Android app to identify devices connecting to your WiFi network. A WiFi network scanner app locates devices connected to a WiFi network. Aside from that, the WiFi Thief Detector displays essential information about connected devices, such as IP Addresses, MAC ID, vendor listing, and so on.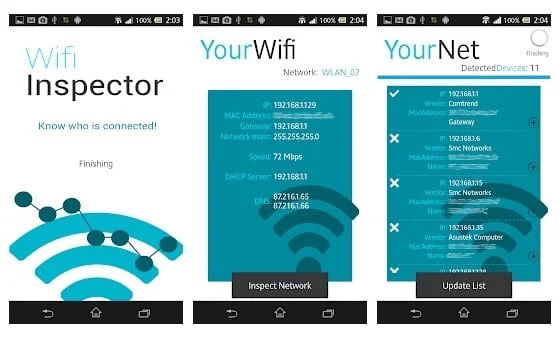 Wifi InspectorWifi Inspector is another excellent and simple-to-use Android network scanner software that displays all networked devices. In addition, the app displays detailed information about connected devices, such as IP address, manufacturer, device name, MAC address, and so on. Millions of people are using the software, and it is the most excellent network scanner app for Android.
Final Words
So, these are the most refined Android WiFi Apps for discovering information. Who's on my WiFi Network? These free Android WiFi Apps will help you detect and fix a variety of wifi-related issues, not just connected devices.