There may be several reasons why you want to partition your USB Drive or hard disk drive. Many users want to partition their internal and external hard drives to manage their data effectively. Windows provide a built-in partition management tool for users to deal with partitions. The Disk Management panel in Windows allows users to partition any drive. But the process might be hard to understand and take a long time. In addition, the entire drive will be corrupted if any errors occur during the partition, which is another thing. Options for Partition Manager Software have been introduced to deal with such issues. So, if you're also searching for the best free disk partition software for Windows, you have come to the right place.
Best 10 Partition Manager Software For Windows 10
This article will share some of the best software that could help you partition hard disk drives, USB Drives, SSD, etc. So, let's explore the list.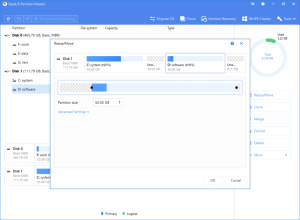 If you're searching for an easy-to-use partition management software for your computer, EaseUS Partition Master Free might be the best pick. Guess what? This Partition Manager Software allows you to easily create, format, resize, delete, and merge existing partitions. EaseUS Partition Master Free can also defragment a drive and hide partitions.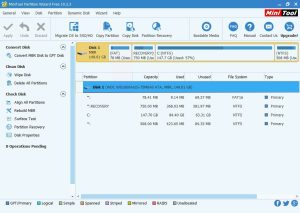 Mini Tool Partition Wizard may be the best pick if you're searching for partition manager software with a clean and user-friendly interface. Guess what? Using the Mini Tool Partition Wizard, you can create, resize, and delete partitions. Not only that, but Mini Tool Partition Wizard also has a Disk Recovery feature that can recover data from previously created disk partitions.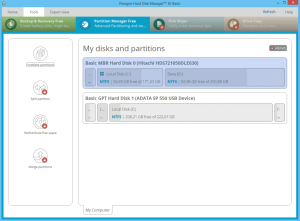 This well-known partition management program on the list gives users many features. Guess what? With Paragon Partition Manager, you can't only create new partitions, but you can also move, resize, and change the volume labels of the existing partitions. In addition, this Partition Manager Software differs because it can convert HFS drives into NTFS.
One of the most cutting-edge partition management programs available is AOMEI Partition Assistant SE. AOMEI Partition Assistant SE offers more options than other partition management software. You can easily create, merge, resize, format, split, and recover partitions with AOMEI Partition Assistant SE. However, the software's premium version only offers a few useful features. For example, it cannot transform dynamic disks into standard disks.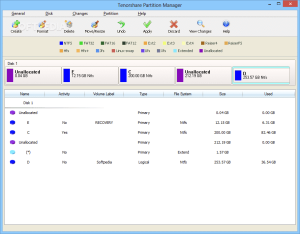 You can create, merge, split, or resize the existing or new partition using Tenorshare Partition Manager. Not just that, but the software works with lots of file systems. The only drawback of Tenorshare Partition Manager is that it cannot modify the system partition and receives very infrequent updates. Nevertheless, it is one of the best partition management tools.
GParted is one of the oldest partition management software for Windows 10. The tool's user interface looks old, but it makes the whole program easy to use. GParted differs because it runs entirely from a USB device or a bootable disk. With GParted, you can format and resize EXT2/3/4, NTFS, XFS, and FAT16/32 partitions.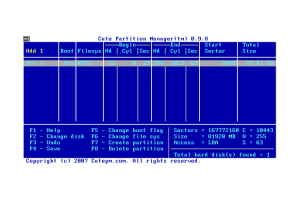 Cute Partition Manager is slightly different from all the others listed in the article. Instead of running on an OS, Cute Partition Manager needs to be booted. Users can easily install the Cute Partition Manager on a bootable flash drive or disk. Regarding partitions, Cute Partition Manager can delete, resize, merge, or create new/existing partitions.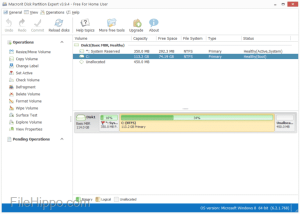 If you're searching for partition manager software that arrives with an excellent UI, you must try Macrorit Partition Expert. Macrorit Partition Expert also offers users a variety of features, just like all other partition manager software. For instance, you can easily format, move, resize, delete, and wipe a volume with Macrorit Partition Expert.
9. Windows Disk Management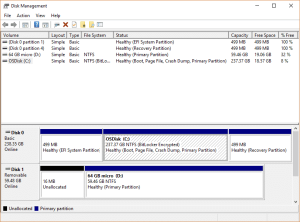 Microsoft provides users with a built-in partition management utility known as Disk Management. Use Windows Disk Management to create, delete, modify, and resize existing partitions with ease. Windows's default partition management utility has every feature, but it looks complicated. So instead, use the Windows Disk Management tool to use something other than the third-party Partition Manager software.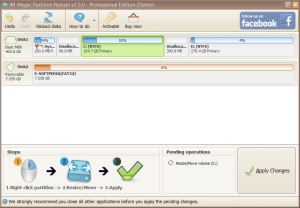 IM-Magic Partition Resizer is the best and easy-to-use partition manager software on your Windows 10 computer. The software gives users a wide range of partition management features. With IM-Magic Partition Resizer, you can easily create, resize, convert NTFS to FAT32, and hide partitions. However, some of the beneficial features of IM-Magic Partition Resizer are only limited to the premium version.
Conclusion:
You can easily manage disk partitions with these PC Partition Manager Software options. I hope this article was helpful to you! Please share it with your friends as well. Also, in the comment box below, let us know of any other such Partition Manager Software options.