There are many games you can download and play on your Windows PC, but the fact is that it's always best to know about the best ones. So, we made a list of the best PC games. We will keep adding to the list, but for now, here are the ones that every real gamer should have.
Best 10 PC Games You Should Play
You can find all kinds of PC games here, from the popular "battle royale" to more traditional "shooters," from "MOBA" games to "driving simulators," from "collectible card games" to "adventure games" and "open world" or "role-playing games" (RPGs). So, there are a few to choose from!!! So that you can find what you want.
1. Apex Legends
Apex Legends is the newest member of the battle royale games club. It is based on the world of Titanfall, a well-known shooting game by Electronic Arts in the past. Apex Legends changes the way people usually have fun. For example, we can play in teams of three players, and each character we can choose has its traits.
2. DmC
Devil May Cry, or DmC, is an action-adventure video game that gave us a lot of action experiences when we were kids. We all know about it very well. It was made by "Ninja Theory" and put out by "Capcom" for the PlayStation 3, Xbox 360, and Microsoft's Windows, the most famous game device. While all of these things are true, the fact is that it is a new version of the Devil May Cry series. The story of the game centers on the play character Dante.
3. PUBG
PUBG is one of the most popular battle royale games, with a more serious military-style design and setting. So, there is a version of PUBG that only works on PCs, and there is also a free version that is the mobile version started by an emulator. It's perfect for anyone who likes Fortnite since the characters, guns, and situations are faithfully copied to put us on the battlefield in a cartoony setting.
4. Metro Exodus
Metro Exodus is a powerful video game based on Dmitry Glukhovsky's best-selling books. It is a first-person shooter game that, once again, is betting on a very careful post-apocalyptic setting with a mix of scary, confined, and dark places and many more open parts. So, betting more on daylight, Metro Exodus is a great bet for its creator, with the usual creatures and dangerous freaks to shoot down.
5. PES 19 (Pro Evolution Soccer 2019)
PES is always recommended as the second football game, which won't change this year. But, if you were to bet on it, you would find a full release that is much better than the older forms.
6. Tom Clancy's The Division 2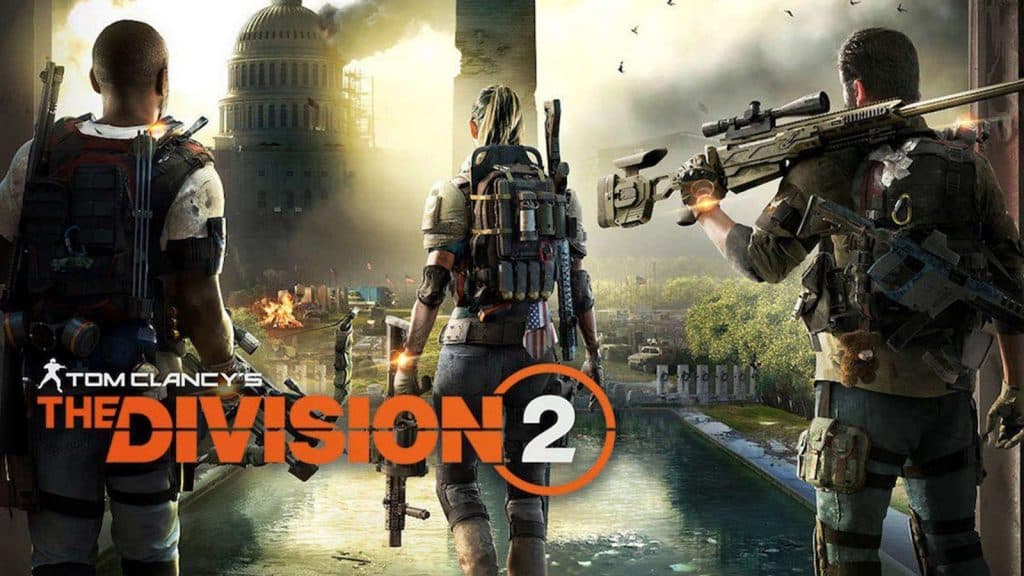 Tom Clancy's The Division 2 is one of the most famous PC games on the market, and it's also available on all the major gaming systems. Since this is Ubisoft's "sequel" to the original game that came out a few years ago, many people were afraid it would be Destiny in the third person with a more realistic setting. Tom Clancy's The Division 2 has managed to keep the same gameplay as the original, but it also demonstrates that Ubisoft has learned from the problems and mistakes of the first game. It is now a looter shooter that will give us dozens of hours of fun, and when we reach certain levels, it even knows how to reinvent itself so that we can use more equipment and take on more and tougher opponents.
7. Fortnite
In recent years, the most popular type of video game has been the battle royale. In these games, we have to fight against dozens of enemies quickly and in a limited setting. Fortnite may be the most famous game left on the market among those who have left.
8. Forza Horizon 5
Still new, Forza Horizon 5 is one of the most addicting PC games you can play. The game can be played on Windows PCs, Xbox Series X/S, Xbox One, and Xbox One consoles. It's a very high-end PC game with a powerful graphics card and a good system. Nevertheless, it's an open-world driving game that's known for how fun it is to play and how good it looks.
9. Days Gone
Days Gone is one of the exclusives, as it shows, and it is a game that reminds us of The Last of Us, the series Sons of Anarchy, or The Walking Dead because of its setting. From those hints, you can probably guess what it's about. We are drivers who must find the best way to stay alive in a world of enemies, people, and zombies.
10. GTA V
A game like Grand Theft Auto must be included in our list. GTA V managed to topple the entire series, which is a gem in and of itself. Even after a long time, it's still one of my favorite PC games. The online modes are what make it so fun. It is an open-world game with some tasks to complete, but you can focus on making trouble and being bad if you want to. So, in this well-known open-world game, you can do anything you want, good or bad.
Also, Take A Look At:
Conclusion:
So, what do you think? Use the space below to say what you think and want to say. And if you liked this post, remember to share it with your friends and family.