Over time, Discord has been a great place for gamers to connect. Itoffers a free voice, video, and text chat app for gamers that has many features. If you use Discord often, you may have heard of Discord Bots. Discord Bots are tools that are powered by AI and can help you automate tasks on your Discord servers. On the platform, you can set up bots to do useful tasks on your server without your help.vOn the web, you can find many Discord Bots. In this article, we'll talk about the best Discord music bots. With music bots for Discord, users will be able to play and listen to music while chatting.
Best Discord Music Bots To Play Music on Servers
So, if you want to learn about the best Discord Music bots, you're in the right place. We've listed some of the best Discord Music bots to play music on servers. Let's get started.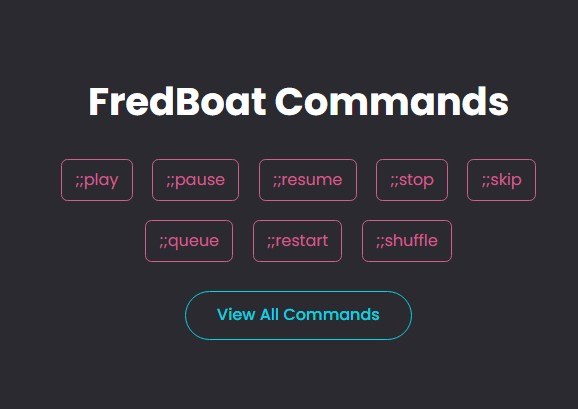 Fredboat is the best choice if you want a free Discord Bot that can play high-quality music on your Discord Server. It is a free music bot that can play music from Soundcloud, Bandcamp, Twitch, Spotify, YouTube, and other places. The music bot for Discord also works with live streams and playlists. You don't need to use a link to play the music. Just use the Fredboat command and type in the name of the song to play it directly.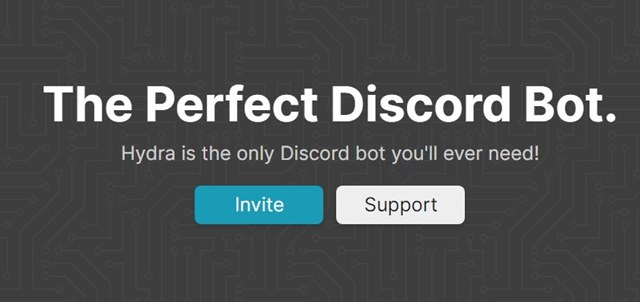 Hydra Bot is one of the best music bots for Discord that you can use right now. It can play high-quality music without delay or buffering on your Discord server. To add the bot to your Discord server, all you have to do is go to Hydra's official page and click the Invite button. To play music in high quality after it has been added, you need to use the '.' as a prefix. The Discord music bot lets you set custom prefixes to access the Hydra bot.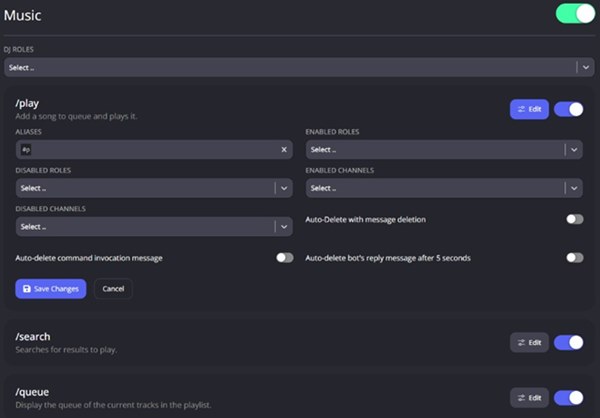 The ProBot is a multipurpose Discord music bot on the list. It can show your members a welcome image, detailed logs, play music, social commands and more. If we talk about the music broadcasting feature, The ProBot lets you broadcast high-quality audio for listening to music on your Discord Server. ProBot's only flaw is that it can only look for songs on YouTube. If you can get used to that, ProBot could be great because it has a lot of commands for playing audio.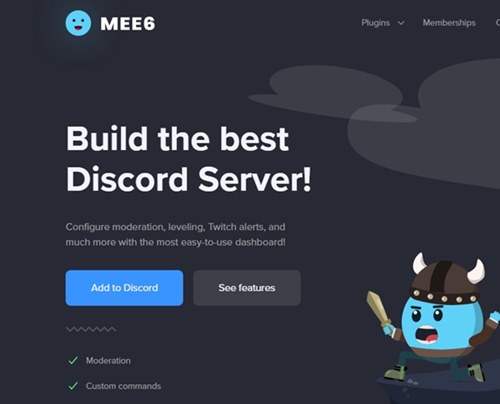 MEE6 is one of the best music bots you'll ever use on Discord. It gives you a visual music player that you can use to control how your music plays. Regarding the features, you don't need to use any commands to use the bot. You can move songs around by dragging and dropping them, and you can click to pause, play, or skip songs. The most notable thing about the MEE6 is that it lets you play music from different audio sources, such as SoundCloud, Twitch, YouTube, and more. Other features of MEE6 include the ability to play music 24/7, find a song, let members vote on their favourite songs, boost the volume, etc.

If you want to listen to good music on Discord, Zandercraft might be the best choice. It's a popular bot for playing music in XHD and Hi-Fi quality on Discord. If we talk about the features, Zandercraft lets you add playlists, songs to the queue, and more. Once the bot has been added to the Discord server, the /play command can be used to turn it on (Song Name). You can also use commands like /randommeme to get a random meme from imgu and share it, or /randomdog to get a random image, video, gif, etc. of a dog.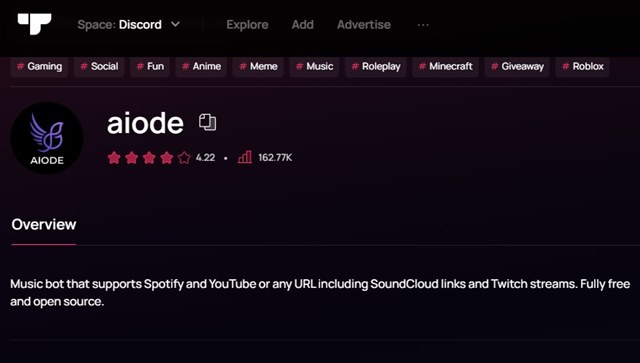 Aiode is a music-playing Discord bot that is completely free and open source. The music on Discord has a lot of features and is easy to change. With Aiode, you can search for Spotify songs, YouTube videos, or YouTube playlists, and then play the results directly on your Discord server. Aiode's other best feature is that you can make custom playlists that include songs from YouTube, Spotify, and even Soundcloud. Aiode also has other features, such as the ability to change bot properties, manage roles for accessing bot commands, let players make their own player commands, and more.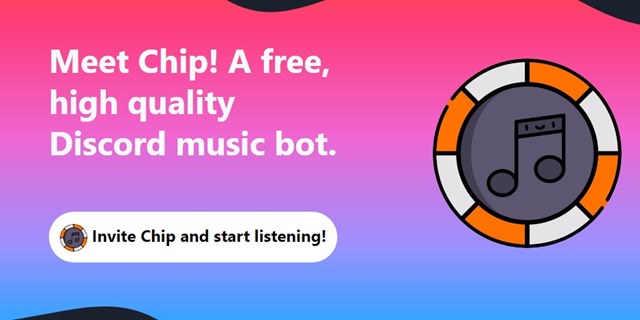 The Chip Bot is another best Discord Music Bot that you should try. Chip Bot lets you play music from different audio sources, such as Bandcamp, SoundCloud, Spotify, etc. It is a free bot, but there is a paid version as well. The premium version of Chip Bot gives you access to all premium features, such as auto-playing audio, changing the volume, filtering music, getting around vote locks, and more. The free version also lets you use a wide range of commands on a server and gives you access to many useful and important features.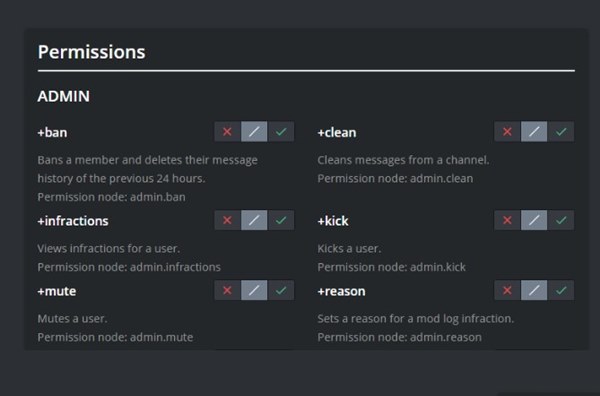 Vexera is one of the best and most popular music bots for Discord servers that you can add. Over 1.5 million and more Discord servers are now run by the music bot for Discord. When it comes to streaming music, Vexera lets you play music from Bandcamp, Soundcloud, Twitch, Vimeo, and Spotify in high-quality audio. The music is playing fine, and there is no audio buffering or lag. Also, like every other music bot for Discord, Vexera lets you make playlists, set greetings and goodbyes for users, and more. Overall, Vexera is a great music bot for Discord that you can use right now.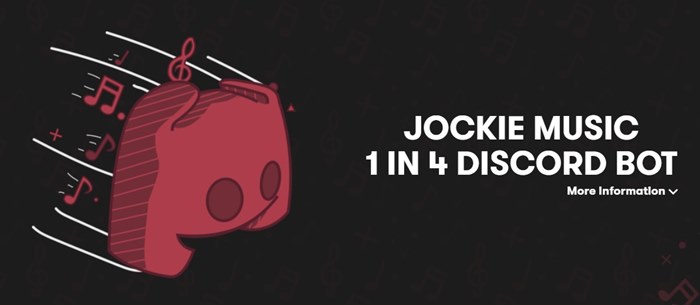 The last one on the list is Jockie Music, which is also one of the music bots with a lot of features that you can use on your server. The most interesting thing about Jockie Music is that it works with more music streaming services than any other app. The Jockie Music can play music from Apple Music, YouTube, Deezer, Tidal, Soundcloud, Spotify, and other places. It also has a few other useful features, like the ability to make playlists, stream music in high definition, play music for 24 hours, and more. To play music, just command "m!play" followed by the name of the song or the URL of the song after the command. You can also add audio effects to the music, such as 8D, tremolo, bass boost, karaoke, etc.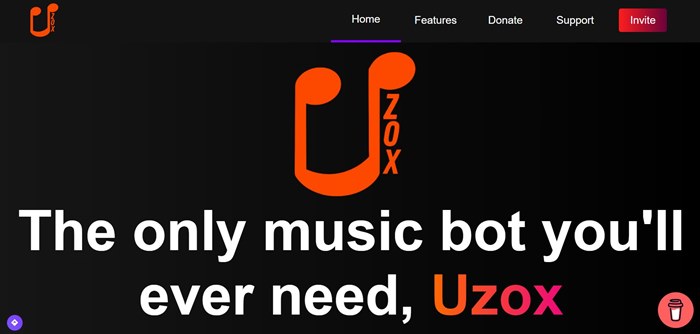 Uzox is a free bot for Discord that offers with a lot of premium features. So, if you want a Discord bot music bot with premium features, Uzox could be the best choice for you. Uzox can stream music from SoundCloud, Spotify, Twitch, YouTube, and other places, just like every other Discord Music bot. You can use Uzox to get free access to a number of music filters. Uzox is known for having audio that doesn't lag and a lot of ways to customise it.
Final Words about Discord Music Bots

So, these are a few of the best music bots you can use on Discord right now. If you know of any other Discord Music Bots, please tell us about them in the comments.