On both PC and console, players have experienced issues connecting to the EA server for Madden NFL 22. So, if you're one of them and can't figure out how to play your favorite game again, this troubleshooting post is for you. Here's how to fix the Not Connecting to EA Server Error in Madden 22.
How To Fix Madden 22 Not Connecting to The EA Server
Madden 22 is unable to connect to the EA server for various reasons. It's possible that your game can't connect to the servers properly, or your internet connection is down. These following solutions can be used to resolve the issue of Madden 22. Under such circumstances
Check Server Status
If the EA servers aren't working properly, they should be verified. Unfortunately, this is a rather regular occurrence.
If this happens, players may have problems connecting. The EA Sports Twitter page is a good place to go if you want to keep up with any developer updates.
When EA's servers go down, they usually notify their users via their official Twitter feed. For such information, it's also useful to follow players on Twitter.
Flush DNS
If you've added custom DNS addresses, consider flushing the DNS to enhance gaming performance.
This action will not affect your device. Instead, the DNS will be required to reply to requests accurately.
Take the following steps:
As an administrator, run the 'command prompt.'
Run the following command in the cmd interface:
ipconfig/flushdns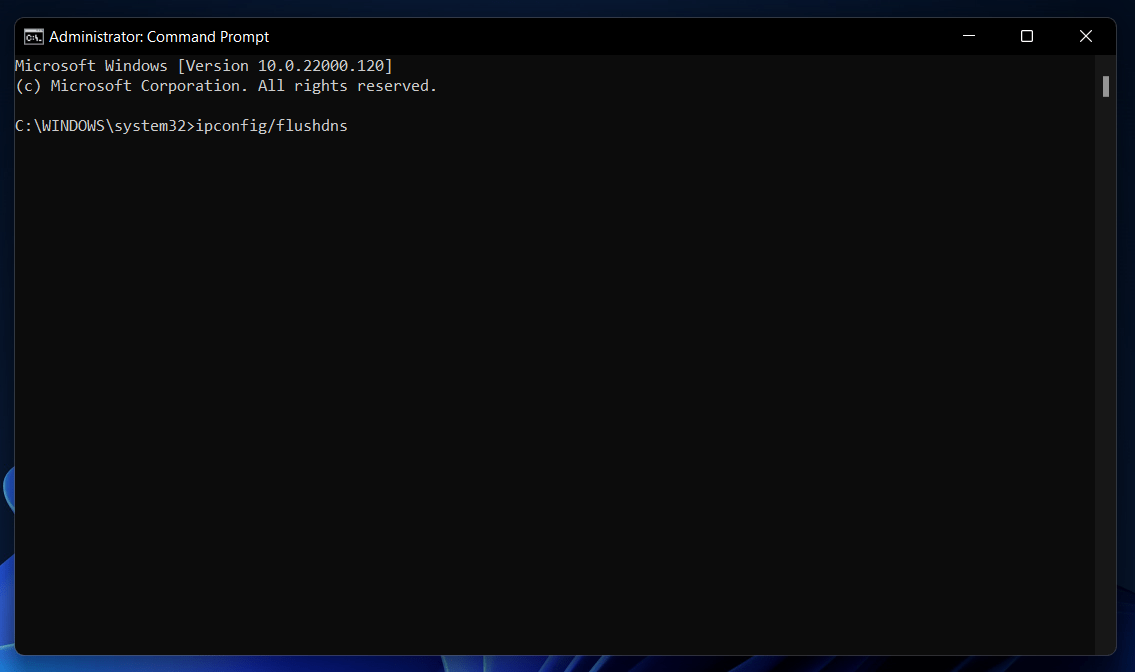 After you've run the command, restart your computer.
Delete Game Files
Game files can sometimes cause the issue of being unable to connect to EA servers in Madden NFL 22.
To re solve this issue, you will need to delete the Madden game files from your device. Go to your device's Settings to do so. Select the Apps tab from there. Scroll down until Madden 22 appears.
Then, except for Profile and Roster, you must delete all of the game's folders. You will not lose any progress by doing so. If this solution does not work for you, you can try another one listed below.
Using Wired Connection
If your computer or console keeps disconnecting from the internet when utilizing wifi, use a direct cable connection from your router.
It's possible that your wifi signal has become unstable or that it's being disrupted by something.
Run Madden 22 as Administrator
You'll need administrative rights to start Maden NFL 22. Firewalls and antivirus programs will no longer restrict its resources.
If you perform this action, your computer will be provided with the resources to run Madden 22 smoothly.
Follow these steps:
Right-click to select the Madden 22 shortcut. Then go to Properties.

Select the Compatibility option.

Then, Check the option that says, "Run this program as an administrator."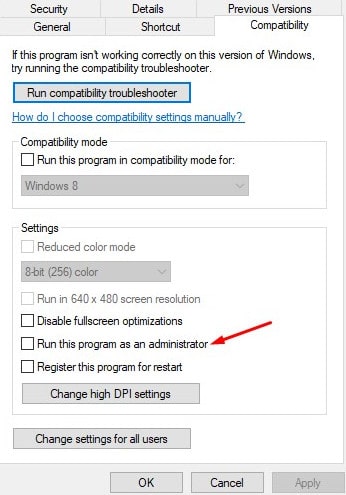 After that, press the Apply button. After that, press the Ok button.
Reset your Console
You should try resetting your device if you're playing Madden NFL 22 on a console and have trouble connecting to the EA servers.
To access the guide, Xbox users must hit the Xbox button on their console. To go to it, go to "Profile & System."
Then select "Settings." Choose "System." Select "Console Info" next. This is where you may reset the console.
You must first switch off your Playstation if you have one. Hold down the Power-button for 2 seconds once you've completed this.
There are two ways to reset the gadget now. To reset the PlayStation, select the appropriate option.
Disable VPN
Do not use a VPN when playing Madden NFL 22. You could be impersonating someone else by utilizing your IP address, which the game servers will consider.
Some gamers utilize the service to mask their present location, which doesn't always work with Madden servers.
To avoid this, it's best to turn off VPNs before starting the game.
Uninstall and Reinstall
You can overcome this issue of being unable to connect Madden 22 to EA servers by following this simple procedure.
Simply uninstall the game and reinstall it on your device. This will resolve the majority of the issues.
Also Check :
Final Words
These are some methods you can attempt in Madden NFL 22 to fix the issue of being unable to the connect to the EA server. Even if the issue is most likely caused by a broken connection or server error, you may need to go through other some of the more involved methods in this article to resolve it.